Estimated read time: 3-4 minutes
This archived news story is available only for your personal, non-commercial use. Information in the story may be outdated or superseded by additional information. Reading or replaying the story in its archived form does not constitute a republication of the story.
CLEARFIELD — Rebecca Hernandez was preparing to take her youngest child, who was born with organs outside her body, to a specialist for surgery in Maryland when another daughter was diagnosed with cancer.
Medical problems are not new to the Hernandez family — all eight children were born prematurely and the oldest daughter, 15-year-old Audri, has Type I diabetes. Jocelyn has endured numerous complications in her two years of life due to a rare variant of OEIS complex. However, 10-year-old Stacia's diagnosis of synovial sarcoma in her foot was a surprise.
"It's kind of overwhelming because I already have eight kids, but then one thing has been thrown after the other," Hernandez said. "I think most families can have one crisis and some medical problems, but it has just been one after the other after the other."
Now, the family is simultaneously preparing 2-year-old Jocelyn for surgery at Johns Hopkins University in Baltimore while Stacia undergoes chemotherapy in Utah, meaning Hernandez can't always physically be with both of her daughters to support them at the same time.
Hernandez said people have been coming out of the woodwork to support her family. Stacia's fifth-grade teacher at South Clearfield Elementary, Janna Jensen, decided she needed to do something and organized a carnival fundraiser for the family, which will take place at the school Saturday from noon to 4 p.m.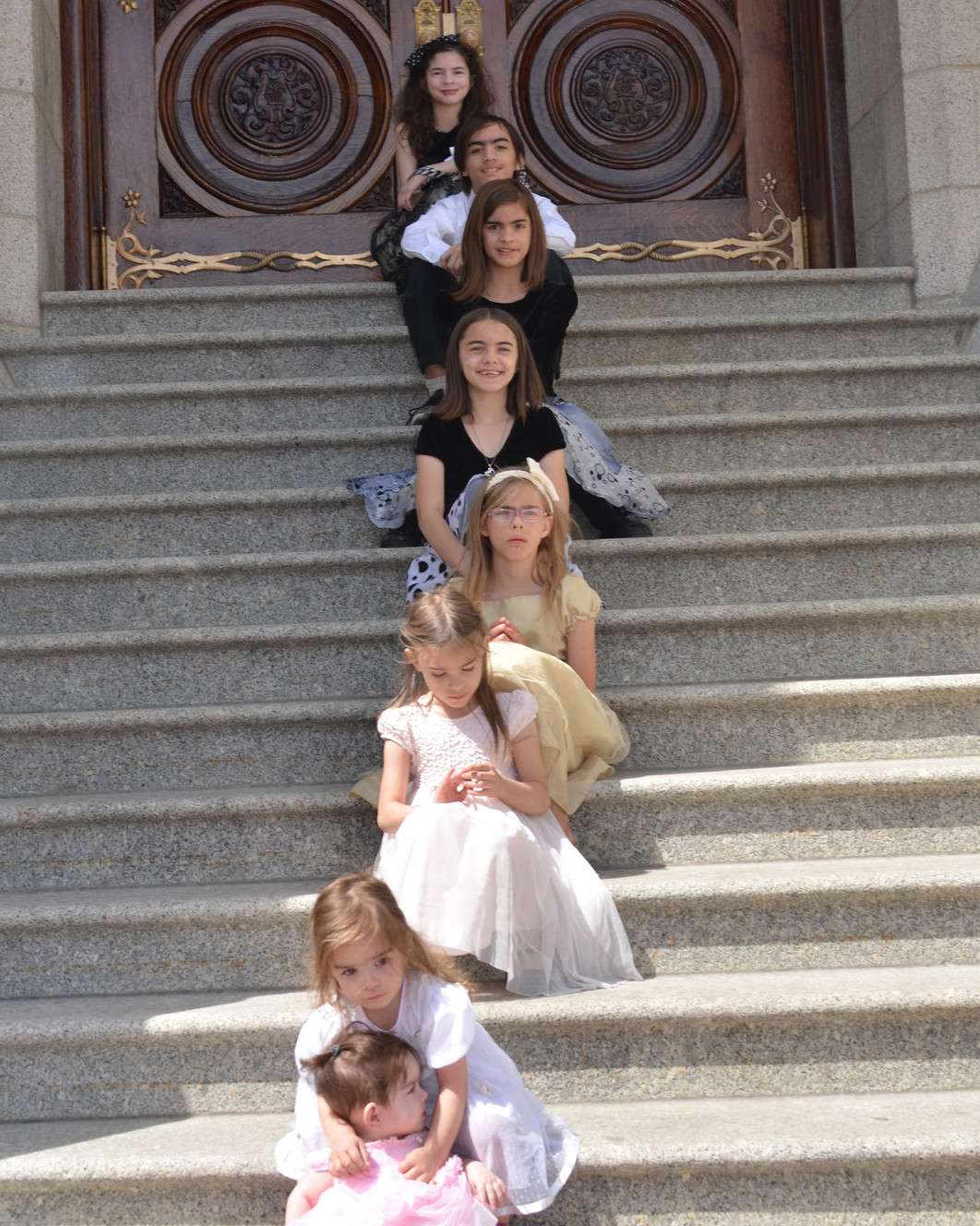 Classmates have shown their support by selling handmade bracelets and shaving their heads, including one girl who didn't want Stacia to feel out of place. Jensen said the children will bring her quarters and dollars to help, even though money is tight at the Title I school.
"We're in a really poor community," Jensen said. "You should have seen the wheelchair I had to push Stacia in around the school. It has four wheels and is from the 1960s. It was falling over. It won't even steer."
Despite their difficulties, neither girl has let their health get them down. Doctors didn't expect Jocelyn to live past birth, and she can't walk because she was partially paralyzed by a spinal stroke, but her mom described her as a "typical 2-year-old with attitude." When Stacia learned the cancer's location might cause her to lose her foot, she told her mom, "You know what, it's just a foot, and I'm going to live through it."
Stacia won a school race right before her diagnosis. Jensen said she expects Stacia to win again, even if she has to use a prosthesis.
"If you know Stacia, she has always been the most positive student — just upbeat," Jensen said. "When she started losing her hair, she said, 'oh, well, I'm going to make moustaches out of it.' So she collected it in a bag and she made fake moustaches. She is so funny."
Saturday's carnival will feature food, music, a bouncy house, face painting and other games. Donations* can also be made online or at America First Credit Union under the names Stacia and Jocelyn Hernandez.
---
*KSL.com does not assure that the monies deposited to the account will be applied for the benefit of the persons named as beneficiaries. If you are considering a deposit to the account, you should consult your own advisors and otherwise proceed at your own risk.
×
Photos
Related links
Most recent Utah stories