Estimated read time: 4-5 minutes
This archived news story is available only for your personal, non-commercial use. Information in the story may be outdated or superseded by additional information. Reading or replaying the story in its archived form does not constitute a republication of the story.
SALT LAKE CITY — The man responsible for raising nearly $1 billion for Mitt Romney's last presidential race is trying to talk a Provo business executive into running against Sen. Mike Lee, R-Utah.
Spencer Zwick told KSL News he wants to see Alex Dunn, president of Vivint Inc., who worked on Romney's 2002 campaign for governor of Massachusetts and served on his gubernatorial staff, take on Lee in a GOP primary in 2016.
"I am not out actively trying to find people to run against Mike Lee. This is specific to Alex Dunn. I hope Alex will consider getting in the race," the Boston-based Zwick said, promising that if Dunn runs, he'll help in the race.
Dunn, a graduate of Brigham Young University, confirmed he's considering a run against the first-term senator.
"I've been having discussions with a group of people who are encouraging me to run for Senate," Dunn said in a statement issued through Vivint, a home automation services company.
Lee's chief of staff, Boyd Matheson, said the senator is focused on his agenda, not his re-election.
"He is so focused on an agenda that is helping Utah families that he is not concerned and not looking at who might be thinking about thinking about running against him," Matheson said.
GOP's problem with Lee
Zwick, who worked with Romney since the 2002 Winter Olympics in Salt Lake City and was his campaign's national finance director, said Lee is "a very smart guy" but his role in the 2013 federal government shutdown hurt the GOP.
"Watching that didn't make me proud to have him associated with a party I love and believe needs to be a growing tent and not shrinking," Zwick said of Lee's fight against President Barack Obama's health care law that resulted in the shutdown.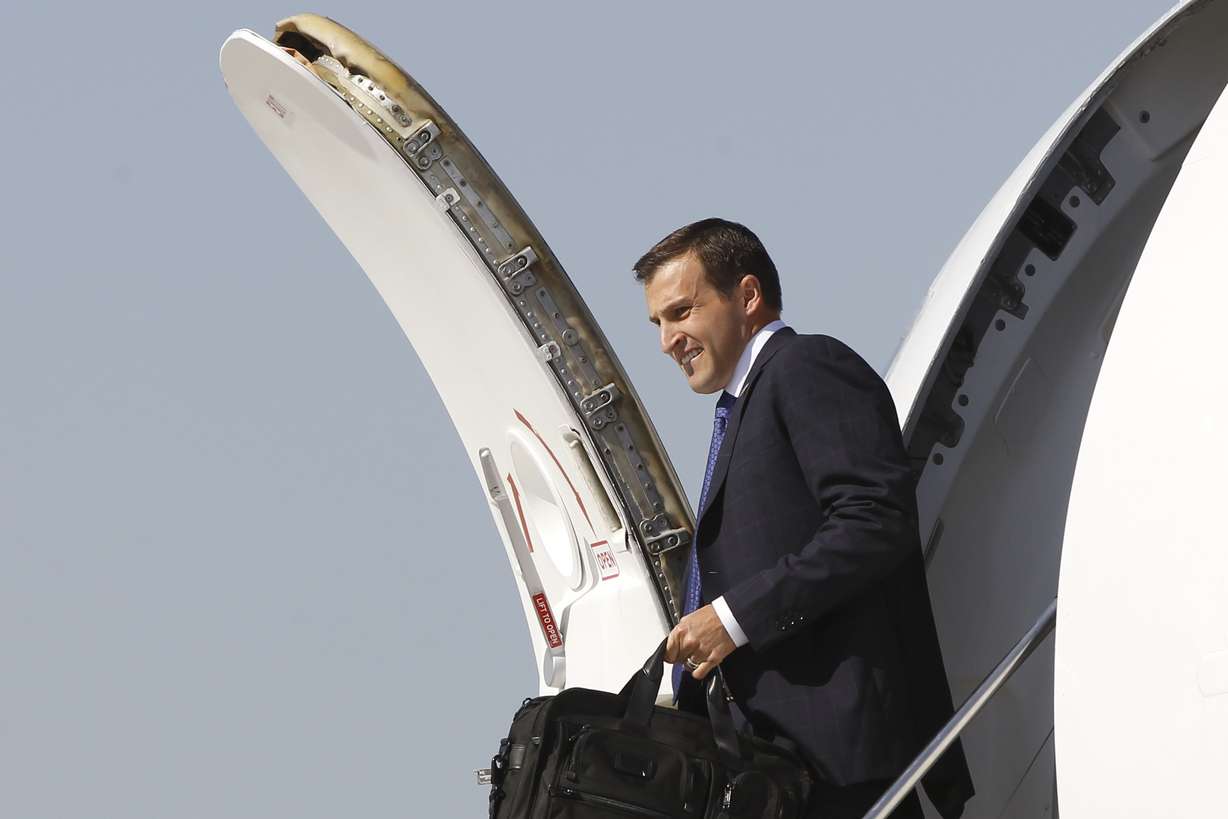 In 2013, the Boston-based Zwick told the Washington Post that Lee "just wants to be a spectacle" and warned he and others in the business community would work to unseat Utah's junior senator.
Zwick says now he won't "stand in the way" if Lee becomes the Republican nominee but said "there are people in Utah who could do a better job representing the views of the whole party, and state for that matter, and not just one wing of the party."
In recent months, Lee has announced support from a wide range of Republicans, including former presidential candidate and Utah Gov. Jon Huntsman, Jr., once seen as a potential challenger.
Romney's middle son, Utah real estate developer Josh Romney, told KSL News earlier this week he would not run against Lee despite being heavily recruited by Zions Bank President Scott Anderson, who has also joined Lee's campaign.
Josh Romney said he respected Lee for fighting for his beliefs, but considers the federal government shutdown that cost Utah millions of dollars a mistake that damaged the Republican Party.
He said while Lee appears to be more willing to compromise, it would be good for him to face a Republican challenger. While Josh Romney said he would not recruit anyone, he was waiting to see who gets in the race.
The 'Romney effect'
University of Utah political science professor Matthew Burbank said Lee's campaign has "made some real progress" in keeping strong Republican candidates out of next year's primary election.
But Burbank said there is still some dissatisfaction with Lee within the GOP.
"What you see going on here is still ongoing unhappiness within Republican ranks," Burbank said, between establishment, business-oriented Romney supporters and the tea party wing that backs Lee.
---
(Spencer Zwick) is very close to Mitt Romney, and in Utah politics that matters a huge amount.
–Matthew Burbank, U. political science
---
The problem for Lee, he said, is that Zwick "is very close to Mitt Romney and in Utah politics that matters a huge amount." Josh Romney's recent comments, he said, add to the possibility Lee could be in for a fight.
"It's not as if these are just some unhappy Republicans sitting around their living rooms saying, 'Wouldn't it be nice.' These are people who can really get things done," the professor said.
Utah GOP Chairman James Evans declined to discuss how much influence Zwick and Josh Romney could have on Lee's re-election effort.
"There's always competition for these races, so I just see this as part of the process," Evans said.
But Utah Democratic Party Chairman Peter Corroon said although he doesn't know Dunn, the Romney connection would be a big plus if he decides to run.
"I assume because he has ties to Romney and Zwick that he would be able to raise money, and money is what makes candidates be able to get out there and run a solid race," Corroon said. "A Romney tie in Utah will go a long way."
×
Related Stories