Estimated read time: 4-5 minutes
This archived news story is available only for your personal, non-commercial use. Information in the story may be outdated or superseded by additional information. Reading or replaying the story in its archived form does not constitute a republication of the story.
This story is sponsored by KSL Local. Find local services, events, restaurants and much more.
To follow up with a recent article about a program that helps homeowners save money when investing in solar, KSL Local investigated what to look for when choosing an installer and accepting a bid for solar on your home.
Here are three common questions people ask about the installation process of solar panels.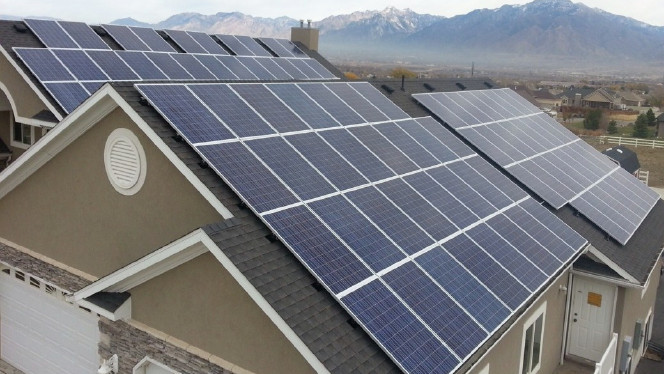 Photo credit: Shutterstock
How much should you expect to pay?
Solar is often priced on a per watt basis. $3.00/watt would mean that you would pay $3,000 for 1000 watts or $12,000 for 4000 watts. When looking over a bid from a solar contractor, be sure that you are not paying more than about $4.00/watt on roof mounted standard panels.
If you are going with a premium panel expect it to be about $4.20/watt but no more. If these numbers are not easy to see on the bid, ask your solar contractor to break it down for you. Another simple way, divide the bid amount by the watts and get a price per watt.
$12,000 divided by 4000 watts equals $3.00/watt. If you are seeing a price per watt more than these you are overpaying for your system or maybe paying extra for some fancy built-in financing. Keep in mind that these numbers are for roof-mounted systems without batteries. If you choose to install a ground mounted system or add batteries you should expect to pay more.
A few more important notes, when you are comparing bids side by side make sure all of the components are the same quality and quantity. Some installers will lower their price by using poor quality components, by quoting you less panels than you actually need or by performing a less than adequate installation overall. Be sure their production data is for your area ensuring that, in a year from now, you're not disappointed by lower than quoted production.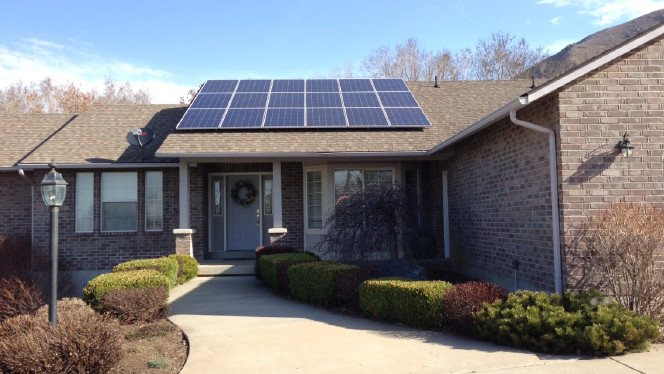 Photo credit: Shutterstock
How much electricity should my system produce?
A good solar installer should analyze 12 months' worth of your homes power bills to determine the appropriate system size. Then, based on third party data and experience that they have had with previous installations the installer should be able to calculate what size of a system you need to cover your power bill.
A quick way to determine what size of system you need is to use a free calculator online. Here is a link to a simple one. You should also be aware of some numbers in order to be educated when the solar installer provides a quote for you.
You should see about 125kWh/1kW in production for a system that is south facing. So if you have a bid for 4kW you should expect 500kWh in production on average each month. If an installer is promising more than this it is a red flag.
You can double check numbers by using a free production calculator at pvwatts.nrel.gov/. This is a little more in-depth so ask an expert to walk you through it. Doug Shipley, CEO at Intermountain Wind and Solar warns, "Sometimes installers will promise production numbers that are double what a system will actually produce, this way they can convince homeowners they need a smaller system and therefore appear to be less expensive."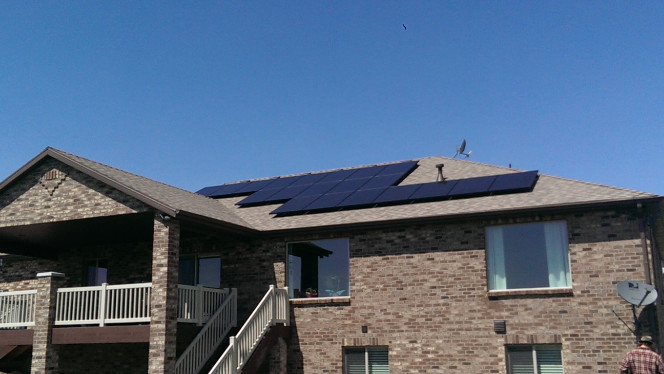 Photo credit: Shutterstock
What to look for in an Installer?
There are many things we discovered here but to keep it simple we will list two. Not all installers are created equal. Don't just trust them because they have flashy marketing materials and smooth talking salesperson.
We recommend you look for two things. First, experience. Look for installers that have at least five years of experience. This will show a level of expertise that is expected when making a large investment. But, don't just look for five years; look for how many solar panels they have installed in that five years.
"Some installers or electricians have been installing solar for 10 years but they have only installed a few thousand solar panels. IWS has been around for 6 and half years and installed almost 40,000 solar panels." Says Justin Munk, Manager at IWS.
Second, choose an installer that can provide you with a list of happy clients you can call as references. Call these people and ask them how their experience has been and if you can go and see some of the installations performed by your installer.
×