Estimated read time: 4-5 minutes
This archived news story is available only for your personal, non-commercial use. Information in the story may be outdated or superseded by additional information. Reading or replaying the story in its archived form does not constitute a republication of the story.
SALT LAKE CITY — Sen. Mike Lee isn't ready to endorse anyone, including his closest political ally, newly announced GOP presidential candidate Sen. Ted Cruz of Texas, in the 2016 race for the White House.
Monday, Cruz became the first official presidential candidate in the upcoming election in an announcement that emphasized the tea party values he shares with Lee and other conservatives as well as the strength of his Baptist faith.
Lee, R-Utah, who faces re-election next year, has joined Cruz in a number of political battles in Congress, most memorably a fight over the Affordable Care Act that led to a federal government shutdown in 2013.
A year ago, Lee and Cruz were cheered at a Utah Republican rally in Sandy where Cruz called Lee a "rock star" and Lee told the crowd that some in Washington don't like those who "push back" against the establishment.
And earlier this month, Lee's communications director, Brian Phillips, stepped down as the spokesman for Utah's first-term senator to join what has become Cruz's presidential campaign staff as a senior adviser.
But despite their ties, Lee issued a short statement in response to Cruz's announcement making it clear he's not backing any candidate in what is expected to be a crowded GOP field for 2016, at least not anytime soon.
---
The most important thing for conservatives to focus on in the presidential race is not the candidate we run, but the agenda we run on.
–Sen. Mike Lee
---
"The most important thing for conservatives to focus on in the presidential race is not the candidate we run, but the agenda we run on," Lee said, not mentioning Cruz by name.
"I look forward to seeing how each of the candidates plan to apply conservative principles to reform our dysfunctional federal government and fix our broken status quo," he concluded.
Lee, once seen as likely being challenged by a more moderate Republican in next year's Senate primary, continues to focus on a conservative reform agenda aimed at helping the middle class that has earned the support of prominent Utahns.
Those include former Gov. Jon Huntsman, Jr., whose father Jon Huntsman Sr. had labeled Lee an "embarrassment" to the state over the shutdown, and Zions Bank President Scott Anderson.
Matthew Burbank, a University of Utah political science professor, said Lee is trying "to moderate his image a little bit so he's not only seen as the 'tea party senator' or someone with extreme views" by voters.
Although Burbank said he believes Lee would like to see a Cruz run for president succeed, "that creates a bit of a problem with the image he's trying to project back in Utah."
Despite Lee's efforts to keep Utah voters focused on his re-election, though, Burbank said they're still going to connect the state's junior senator to the often provocative Cruz.
"Obviously, given their high-profile involvement in the shutdown debate, of course they're going to be linked together," the political science professor said. "There's no way around that."
Kirk Jowers, head of the U.'s Hinckley Institute of Politics and seen as a possible Republican challenger to Lee, said not endorsing Cruz is the right decision if Lee wants to win re-election. Jowers has said he is not actively considering a run.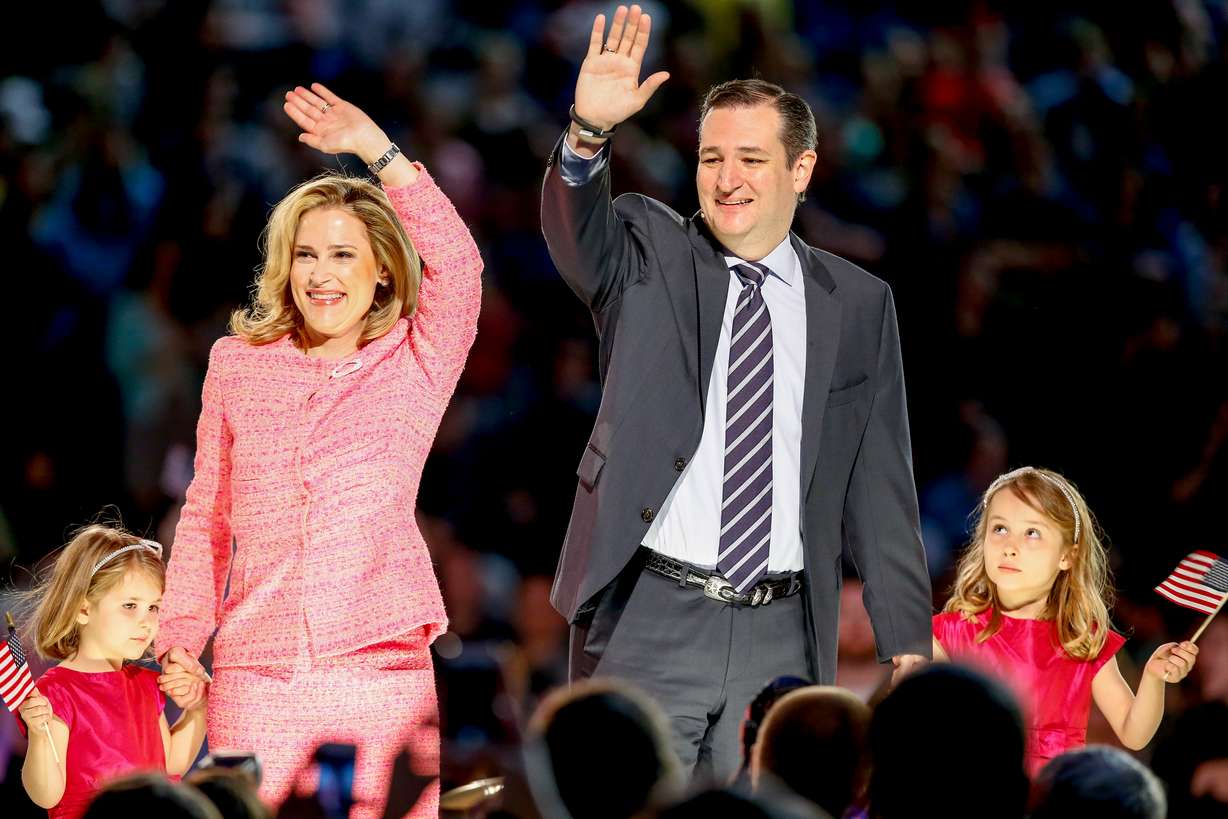 "I have noticed a real effort by Sen. Lee to focus much more on his reform agenda than his alliance with Sen. Cruz and I think that's a great development," Jowers said, calling Cruz "very much a disruptive force" within the GOP.
"I don't think Ted Cruz will play well beyond his base with the tea party, whether in Utah or the rest of the country," said Jowers, a longtime supporter of former GOP presidential nominee Mitt Romney.
Lee endorsed Romney in 2012, about eight months before the election. Romney, who led the 2002 Winter Olympics in Salt Lake City, recently decided against a third run for the White House.
Boyd Matheson, Lee's senior adviser, said while Cruz offered "some familiar themes" in his announcement speech that Lee supports, they're also coming from other potential Republican candidates.
Matheson said Lee has several close friends that could be in the race, including Sen. Marco Rubio, R-Florida, Sen. Rand Paul, R-Kentucky, and Wisconsin Gov. Scott Walker.
He said Lee wants the GOP to avoid the "fatal mistake" of focusing on personality rather than the policies the party needs to win. Lee has been promoting such policies as giving parents a bigger tax deduction in speeches around the country.
"I think the American people are just starving for some serious dialog," Matheson said. "It can't just be style and sizzle and how many standing ovations you can get from a raucous crowd."
Lee, the head of the Senate's steering committee, a caucus of conservative senators, can help the party keep its focus on substance, Matheson said, because he's not a presidential candidate and is from a red state.
"We have the benefit of what we call 'N.R.P.' It's 'Not Running for President' and 'Not Running in a Purple state,'" Matheson said. "A candidate (for president) can't say some of the things Sen. Lee can."
×
Related Stories