This archived news story is available only for your personal, non-commercial use. Information in the story may be outdated or superseded by additional information. Reading or replaying the story in its archived form does not constitute a republication of the story.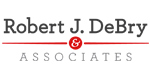 This story is sponsored by Robert J. Debry and Associates - More than 200 years of combined experience practicing personal injury law.

With the Oscars having just passed, we thought we'd look at the best movies filmed in Utah. But what makes a movie great? The money it makes, the amount of awards it wins, the biggest name stars or how often it's quoted?

For the purpose of this list the thing that determines greatness is that these movies have all been filmed in the great state of Utah.

In fact, six films with ties to Utah rank on AFI's top 100 films list and four films on our list below are in the National Film Registry; 2001 A Space Odyssey, Butch Cassidy and The Sundance Kid, Forrest Gump and How the West Was Won. Maybe Utah should get an honorary Supporting Actor Academy Award someday!

So, quiet on the set, and… action!
1. How the West Was Won
You could argue that John Ford helped put Utah on the map! From movies like The Searchers, Rio Grande, Stagecoach and the classic How the West Was Won to name just a few. And with names like John Wayne, Henry Fonda, Spencer Tracy, Jimmy Stewart and Gregory Peck combined with eight Academy Award nominations and three wins we chose this film as a tribute to all the great westerns shot in our great state.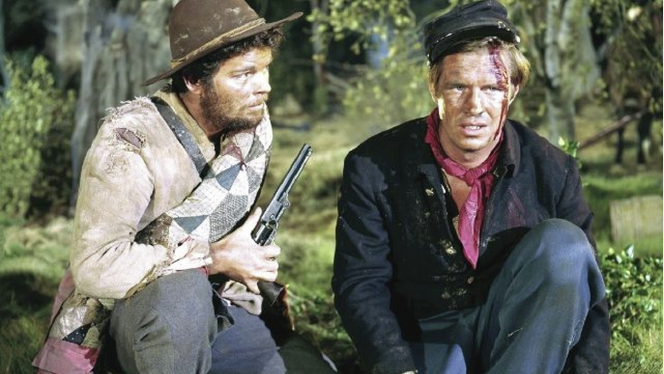 Photo credit: Warner Bros.
2. Butch Cassidy and the Sundance Kid
Winner of four Oscars and nominated for seven, we have the Sundance Film Festival and Sundance Ski Resort as a result. But really it all comes down to two words — ROBERT REDFORD!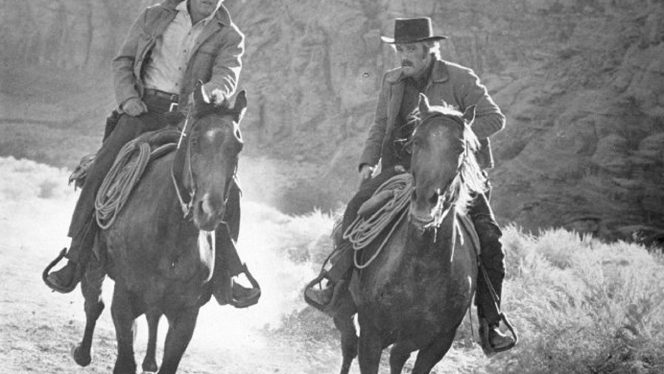 Photo credit: 20th Century Fox
3. Back to the Future 3
Going for a three theme here seemed to make sense, as it's the third installment from one of the great movie franchises and filmed in Utah. Supposedly, Director Robert Zemeckis got the idea for going back to the old west when he asked Michael J. Fox which era of time he would most like to visit.
Rumor has it that every studio said no to the original Back to the Future and one studio executive was so worried people wouldn't come to a movie with "Future" in the title that he tried to change the title to "Spaceman From Pluto." An even better rumor claims that Steven Spielberg sent him a thank you note for the "humorous memo."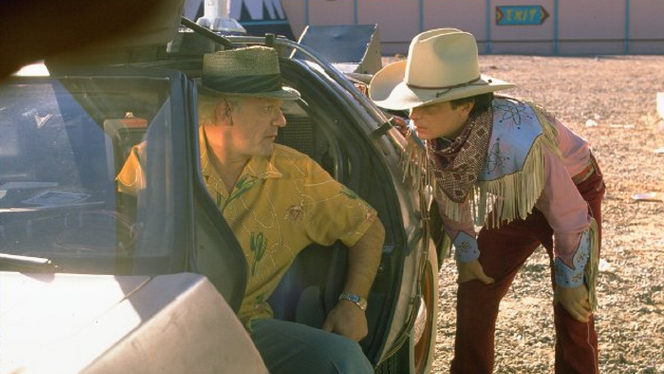 Photo credit: Paramount Pictures
4. Indiana Jones and the Last Crusade
If any portion of any Indiana Jones is filmed in your state you must include it on your list. Utah shines in the first 15 minutes of this classic series following Dr. Jones on his quest for the Holy Grail. On this movie we believe we, "have chosen wisely." These great films also gave us one of Disneyland's great rides but if you go be sure to get your fast pass!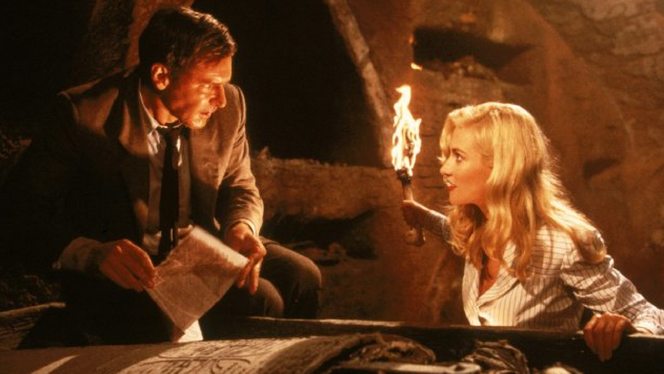 Photo credit: Paramount HE
5. Forrest Gump
Run Forrest, Run! And run he did, all the way to Highway 163 in Monument Valley. Winner of Best Picture, Best Actor and Best Director Oscars it was nominated for a total of 13 Academy Awards. Most of the running scenes are not Tom Hanks but his brother Jim. They had caste several stand-ins to do the running but none could recreate the unique gait the Hanks' family has. Oh, and the soundtrack is pretty stellar!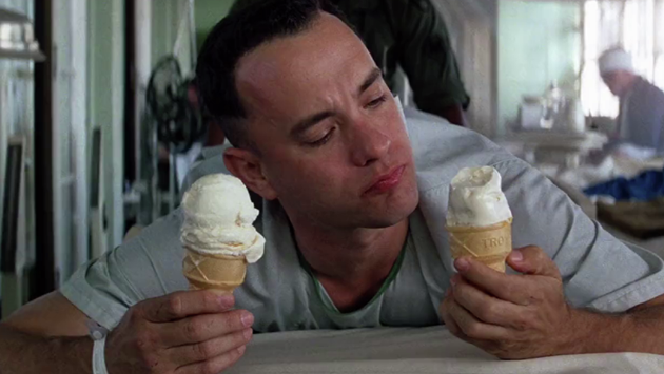 Photo credit: Paramount Pictures
Troll 2
Ok, this is a test! Just checking to be sure you're still with us! But seriously, Troll 2 was once voted the worst movie ever made and developed a cult following so big that a documentary was made about the movie and shown at South by Southwest and other film festivals.
In 2007 the city of Morgan, UT held a Troll 2 festival and presented the director with keys to the city. Best Worst Movie right here in Utah. Even when we get it wrong, we get it right!
6. Footloose
If you remember the six degrees of Kevin Bacon game then you get why this choice is at this spot. It was actually nominated for two Academy Awards for the song that is forever tied to the film. You can't drive by Lehi Roller Mills without thinking of those poor kids banned from dancing and the liberating moves of a young, sizzling Bacon.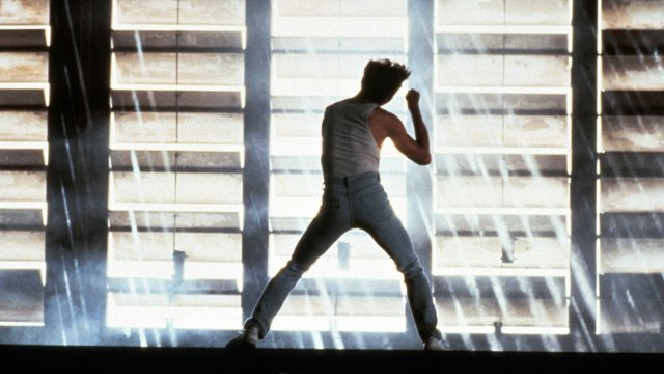 Photo credit: Paramount HE
7. The Sandlot
It's time to move north and this classic tale of baseball and friends growing up is shot all around Salt Lake City. In fact, on July 24th 2014 the Utah Film Commission hosted a 20-year anniversary event. After a night at a Bee's game they held a special screening of the film on the renovated sandlot, which is now a Utah Film Location Historical Landmark.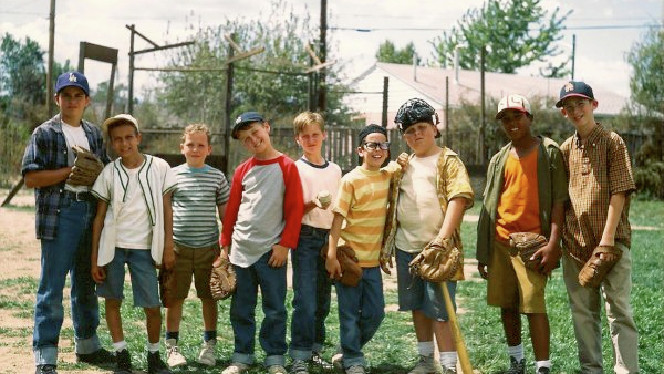 Photo credit: 20th Century Fox Home Entertainment
8. 2001: A Space Odyssey
Stanley Kubrick's sweeping tale of humanity won an Oscar and garnered four nominations. In 1991 the Library of Congress deemed the film, "culturally, historically or aesthetically significant" and included in the National Film Registry. Utah is now forever enshrined in the lore of film.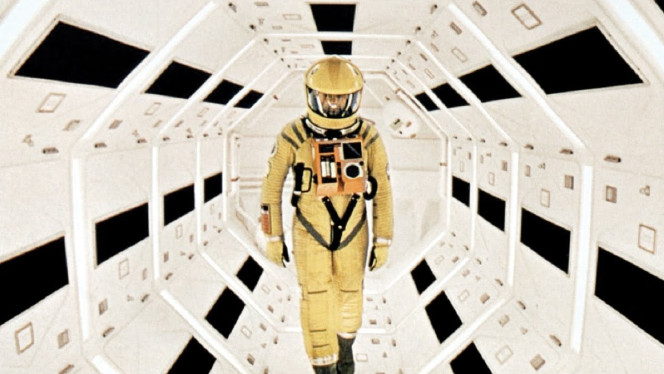 Photo credit: Everett Collection
9. Planet of the Apes (1968)
One Academy Award, three nominations, Charlton Heston and Dr. Cornelius, how can it get better? Oh, that's right, Utah! Score another classic for our state on this one. Supposedly while actors were on break on the set they would eat in groups based on their costumes, chimpanzee's grouped together, apes with apes etc. This was not a requirement but an unconscious anomaly.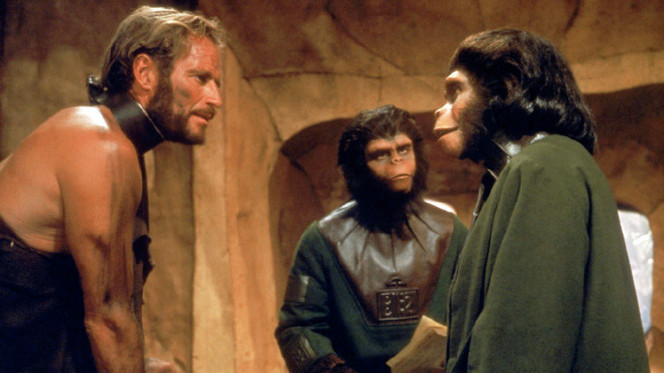 Photo credit: 20th Century Fox
10. Dumb & Dumber
OK, this is debatable but we had to have a comedy in the mix and even though Napoleon Dynamite has a few scenes in Utah most if it was shot in Idaho. Lloyd Christmas drove his limo to the Salt Lake Airport, dreamed of returning Mary's briefcase at La Caille, shot an owl in Park City and escaped death in the Provo Marriott.
Jim Carrey actually proposed to Lauren Holly at La Caille and later married, and then later divorced. Hey, it's Hollywood. But they did win the Best Kiss from the MTV Movie Awards!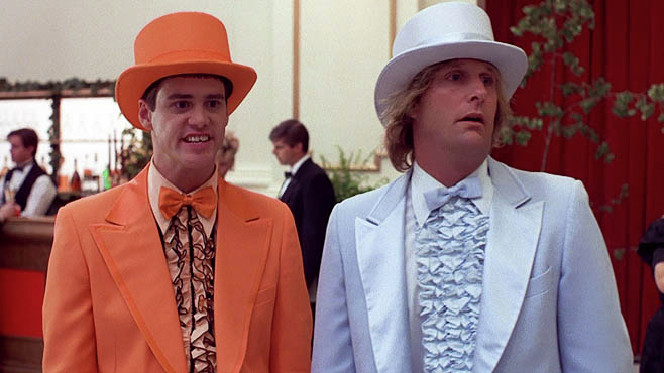 Photo credit: New Line Cinema
Honorable Mentions:
National Treasure (Strawberry Reservoir), Pirates of the Caribbean (Salt Flats), Tree of Life (Great Salt Lake), The Outlaw Josey Wales, Easy Rider, Thelma & Louise, Star Trek, Transformers 4, Maverik, The Lone Ranger, 127 Hours, Hulk, Mission Impossible etc. - all shot in southern Utah, Three O'Clock High (Ogden High School), Better Off Dead (Several Ski Resorts) and of course, Legally Blonde 2 (Utah Capitol).
Utah has a rich history of filmmaking and continues to bring pride to our state as we showcase the beautiful variety of our amazing landscapes and the talented and creative people that keep us in the movies.
What do you think? Did we miss one of your favorites? Let us know in the comments!
Robert J. Debry and Associates has been helping Utah families for over 30 years. If you or a loved one needs legal help, call us for a free consultation. 877-363-9886.
×