Estimated read time: 4-5 minutes
This archived news story is available only for your personal, non-commercial use. Information in the story may be outdated or superseded by additional information. Reading or replaying the story in its archived form does not constitute a republication of the story.
PARK CITY — The Sundance Film Festival will showcase more than 100 new films, attract tens of thousands of industry insiders and stars, and once again bring international attention to Utah.
One is a unique performance art production, "The Way of the Rain," created by internationally recognized artist Sibylle Szaggars-Redford.
The idea came to fruition during last year's Sundance Film Festival with creative minds Szaggars-Redford, Will Calhoun, Dave Eggar and Chuck Palmer.
"Basically (it's) telling the story of the creation of Earth and the phases this beautiful planet is going through," Szaggars-Redford said.
The three musicians gathered in a New York City studio shortly afterward and created a score.
"And a few days later they sent me this music; they Dropboxed me this music, and I almost fell over; it was so passionate," she said. "They totally got my concept."
That concept emerged about four years ago in a home she and husband, Robert Redford, have in the desert outside Santa Fe, New Mexico.
"I have been an environmental artist for many years and I watch the environment and nature very closely and so we love being in nature … and that place is situated on the high desert plateau," she said.
It was the summer rain that inspired not only her art, but also her vision for the production.
"These monsoon rains are extremely important in that high desert," she said. "I decided it would be kind of interesting to catch these raindrops and create perhaps my watercolor art with them, but also I noticed that the weather pattern had changed, so we entered a drought season. And so the raindrops became even more precious and more valuable."
She is very excited that the production is part of the Sundance Film Festival.
"This is my home, and we are very honored and proud and thankful for all the support we are getting to bring this piece to Salt Lake City," she said.
She believes it will find acceptance here.
---
Basically (it's) telling the story of the creation of Earth and the phases this beautiful planet is going through.
–Sibylle Szaggars-Redford
---
"We all know that this planet is in huge trouble," she said. "And I felt that as a solitary voice, as a solitary artist, it's more complicated for my voice to be heard and I thought I should create something perhaps to bring other artists in who would strengthen my voice."
Salt Lake will be the third production, following performances in Albuquerque, New Mexico, and Miami. That is where Szaggars-Redford first created a text, which she said causes audiences to face questions: What do we really see when we look at nature, how do we feel about it?
She showed it to her husband.
"He got so intrigued and he said, 'so, who is going to read the text?' And I said, "well, I thought about me.' 'No, I think I should read it.' And I said, 'You would?' And he said, 'Absolutely, I would love to read it.'
"I got so excited and I was so honored and then I got so scared and said, 'Wait a minute, this is my husband and he is Robert Redford and he wants to be part of my piece?' So it created a lot of pressure, but also it created an enormous voice. And transmit the message we would like to give out with this piece.
"Everybody is so creative, so we have one day that we do it one way and the next day (it's) can we maybe change that part? And it makes it more interesting for us; it makes it kind of fun. That's the fun part, just to create it in the moment."
Szaggars-Redford would love to take it to Africa and other areas of the world greatly affected by environmental changes. It would be a smaller production, perhaps with African artists, musicians and dancers.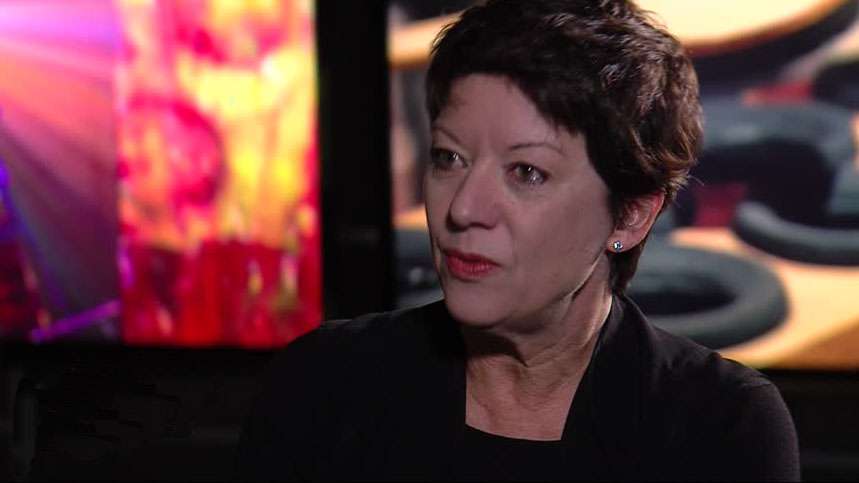 With Sundance as the venue, there will be coverage.
"That's what we are trying to find — attention," she said. "Not in the sense that it becomes this commercial show, but in the sense to spread our word, our message.
"That's the reason all these artists came on. Nobody gets paid for this. We all do this for nothing. It's the passion we have for this beautiful planet."
The other artists are the 14 members of Complexions Contemporary Ballet, including performance artist Susan Deyhim, who plays Mother Earth and Marc Roberge who created the number, "Peace," which closes the show on a note of hope.
"Our governments are missing the big picture," Szaggars-Redford said. "We are concerned about the economy; we are concerned about territorial wars, but what we should mainly be concerned about is our planet because Mother Earth is crying. So, I feel we all have to unite if we want to have a decent life in the next twenty years."
She has heard from people who attended performances in New Mexico and Florida.
"I still get messages from people who were touched by it," she said. "But the question is how to move on from there?"
"The Way of the Rain" performances will take place in downtown Salt Lake at The Complex Jan. 26-27.
Tickets are available through the Sundance Film Festival in special events.
×
Photos
Related links
Related stories
Most recent Utah stories