Estimated read time: 2-3 minutes
This archived news story is available only for your personal, non-commercial use. Information in the story may be outdated or superseded by additional information. Reading or replaying the story in its archived form does not constitute a republication of the story.
SOUTH SALT LAKE — If you think it doesn't matter whether you're involved in your child's education, think again.
Not only is a parent a child's first teacher, they are often the most influential partner in a child's school experience, said Dawn Warner, Region 5 director of the Utah PTA, addressing parents attending Granite School District's inaugural Parent Leadership and Empowerment Conference on Saturday.
When both of a child's parents attend parent-teacher conferences, educational research shows the child performs better in school.
"It makes a difference. It really truly does," Warner said.
Beyond that, Warner encouraged parents to be more involved in school whether volunteering in their child's classroom, getting involved in PTA or serving on a school community council.
Darrell Kirby, one of a handful of fathers who attended Saturday's conference, said he serves on the community council at his son's school and makes a concerted effort to attend his performances and other events.
"It's a simple formula. You walk in the door (of the school). It's just committing to yourself and then doing it," he said.
While Kirby is already active in his first-grade son's education, he said he attended the conference to learn more about school assessments, internet safety and other parenting issues that will be helpful as his younger daughters, 4-year-old twins, enter school.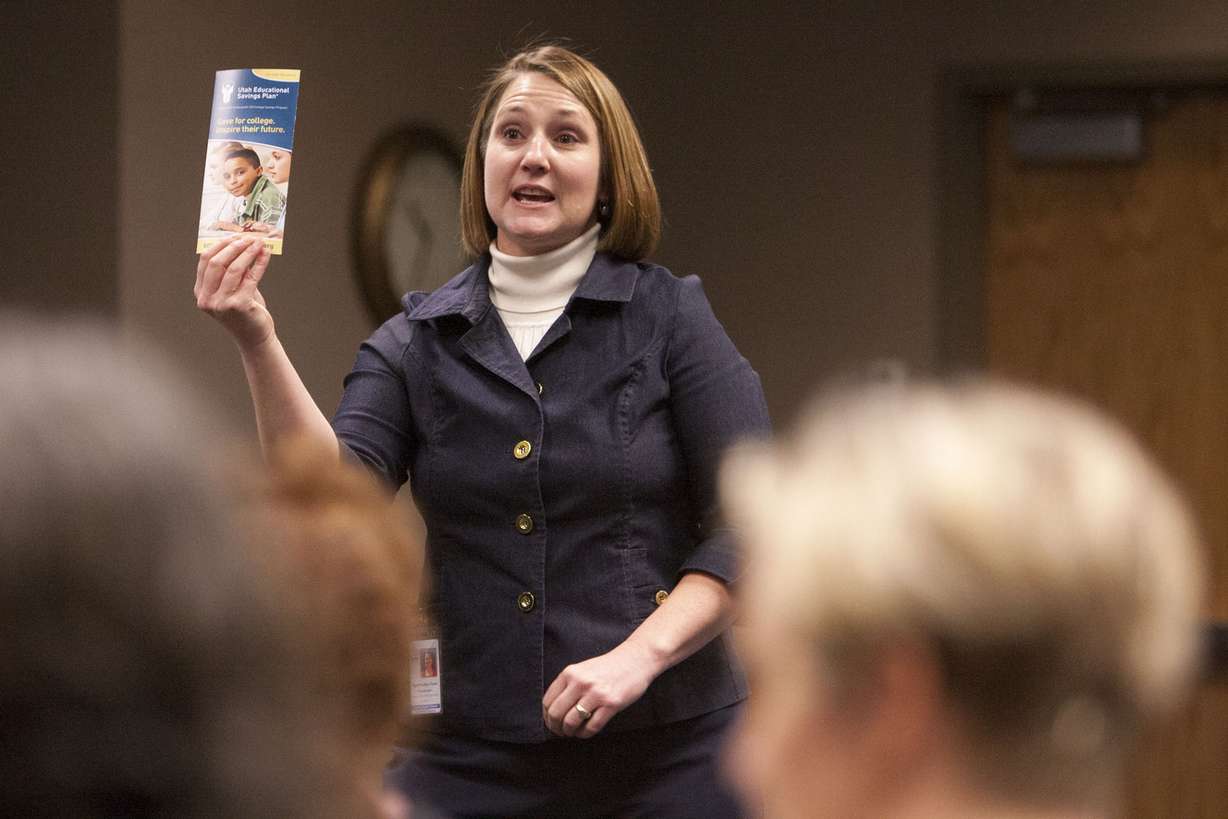 Kirby said he learned that parents should not be afraid to be involved in their children's schools. "Talk to your principal and teachers. Not that they try to do this, but don't be intimidated by them. Don't feel that teachers or administrators know how to educate your child better than you do. They certainly have a big role but parents know their children better than anyone," he said.
Another attendee, Camille Johnston, is a mother of two children, one in kindergarten and another in the 7th grade.
She said she learned a lot about college grants, scholarships and encouraging her child to take the kinds of classes that will help her succeed in college.
"I just feel like since we just started junior high, that in elementary school it was fairly easy to keep a pulse on what's going on. There's one teacher, so it's easy to get to know that teacher.
"Now, there's this whole new ball game trying to navigate this whole new network and things are really starting to matter. l want to make smart choices and have as much information as possible so I can help steer her in the right direction," she said.
×
Photos
Most recent Utah stories