Estimated read time: 6-7 minutes
This archived news story is available only for your personal, non-commercial use. Information in the story may be outdated or superseded by additional information. Reading or replaying the story in its archived form does not constitute a republication of the story.
RIGBY, Idaho — As a 12-year-old living in a Russian orphanage, Anya Cox uttered the same prayer day after day, "I want a mom back. I want a family."
Cox had known hardship from a young age. Just three days after her seventh birthday, her father committed suicide in their home. Shortly after her dad's death, her mother attempted suicide multiple times, eventually resorting to handling her pain by drinking copious amounts of alcohol.
"Before my dad died, I remember him telling me that you should love everybody else around you, but never to love yourself," Cox said. "He did not love himself. He thought the world would be a better place without him."
Following her dad's suicide, Cox's mother began dating an abusive man who informed Cox and her 4-year-old sister, Alisa, he was to be their new daddy.
As her mom's boyfriend spent his days getting into fist fights inside their apartment and beating up her mom, Cox and her sister learned to hide.
"When he would hit, it was not just a little hit on the bum to teach us a lesson, he would hit, and he would mean to hurt us," Cox said. "We were always scared."
About a year after the two began dating, they moved the young family to another town in the Russian countryside, where they would leave the two small girls alone in the house for days at a time without any food.
During the long hours of absence, Cox would let down a thin string from her balcony, and her best friends' mother would tie potatoes to it so the girls would have something to eat.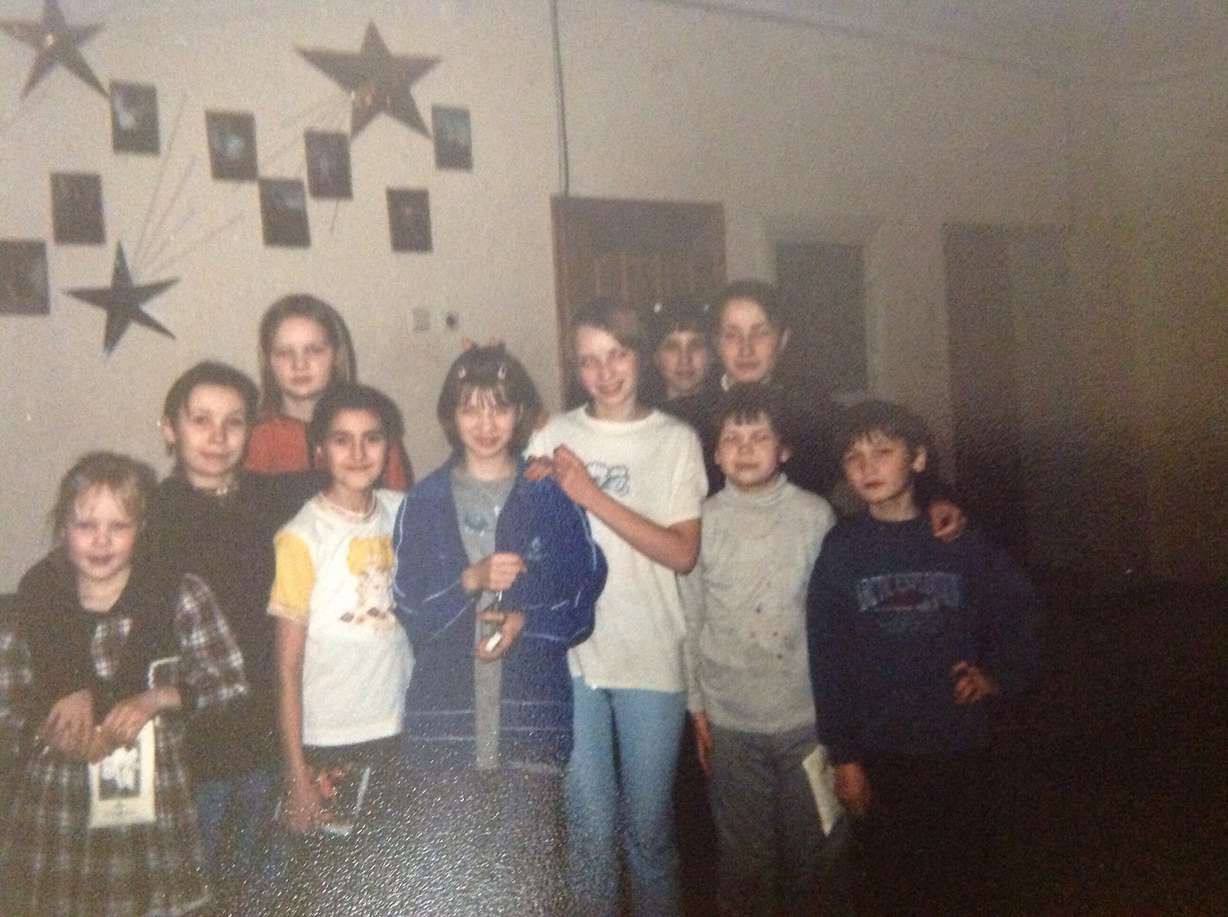 One summer day, Cox's mom dropped her and Alisa off at a house she claimed belonged to her father's relatives. She didn't come back.
"I always thought my mom was beautiful and fun, but most of my memories with her are not that great because she was always drunk or crying or getting hurt," Cox said. "I don't want people to look at my mom like she was an awful mother, but there was just no hope for her."
When the summer was over, one of Cox's alleged relatives offered to drop them off at the place her mother worked. When they arrived, the employers informed them they had no record of her mother ever working there.
The two girls then made their way back to their home, which had been abandoned and burglarized.
"You couldn't even live in it, it was in an awful state," Cox said.
After a neighbor called the police to come help the two girls, they were placed in a hospital for two months, followed by a halfway home, then an orphanage.
While living in the orphanage, Cox could see her future was bleak. Knowing she would get kicked out at 16, she made a life plan she hoped would support her and her sister.
"The only option for myself that I saw was going to the women's shelter and just working in a grocery store," Cox said. "That's the only thing I could imagine myself doing without an education."
---
The only option for myself that I saw was going to the women's shelter and just working in a grocery store.
–Anya Cox
---
There was one thing Cox knew for sure: She would never get married.
"I didn't like Russian men," Cox said. "I thought when I was older I'd have a baby, but I would never get married because I didn't want to be abused like my mom was. Even though I was little, I still understood that was not OK."
Cox and her sister lived in the orphanage for three years. One day, Cox heard an American woman was coming to their orphanage to adopt her roommate, and she stayed home from school to meet the woman.
From the moment they met, they "stuck to each other like glue," Cox said.
"I held her hand, and we showed her around the orphanage, though we couldn't communicate," Cox said. "Before my mom left to Russia, my dad told her she could only adopt one girl, but she wanted both of us. She went to the hotel to write my dad an email and said, 'What the hell, I'm going to do it.' My dad couldn't be happier."
Soon Cox and her sister were introduced to a new family, a new country and a new religion. try to communicate with me. They were so loving."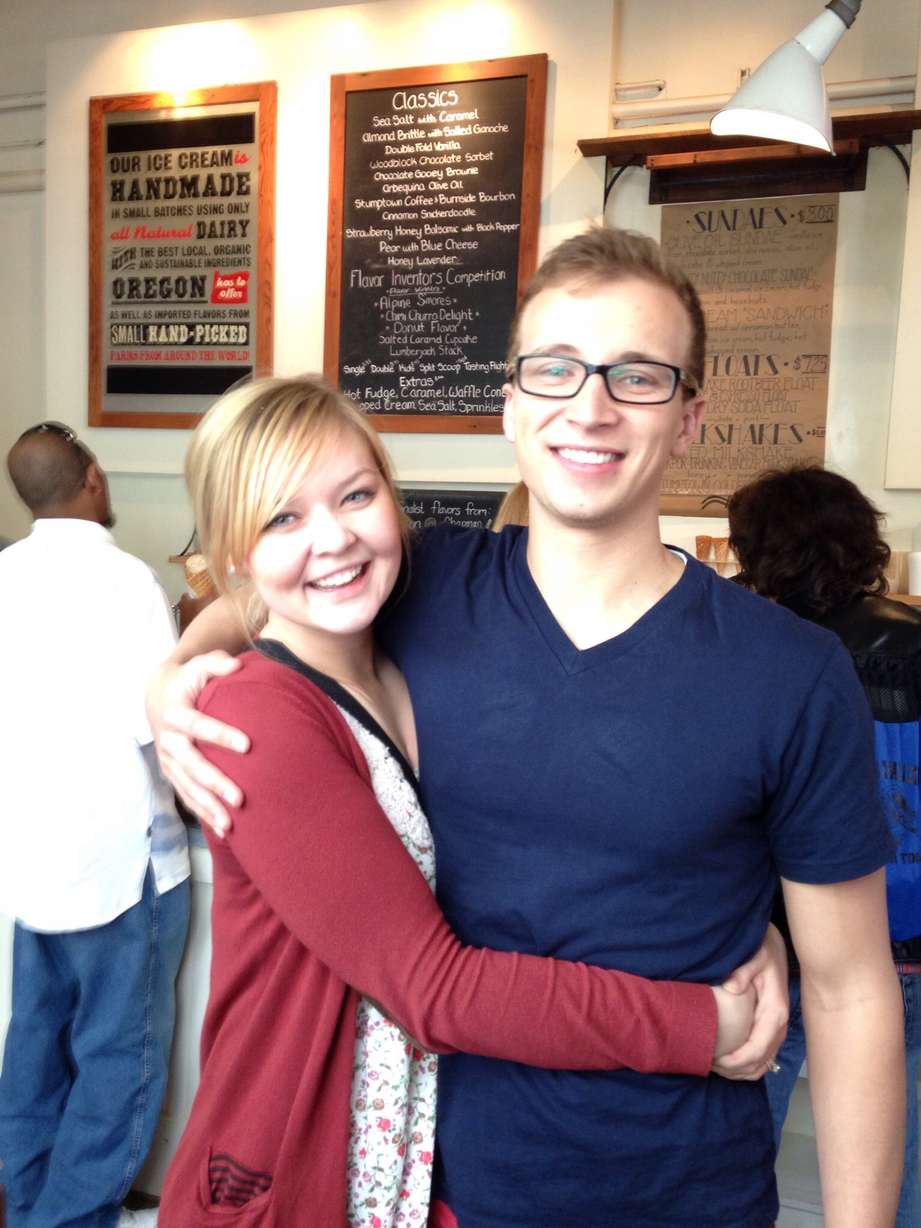 After the girls had some time to settle into their new Washington home, their parents took them to The Church of Jesus Christ of Latter-day Saints.
"The first time I went to church, I remember thinking everything was weird and everything was so plain," Cox said. "There were no icons or incense. But everybody was so nice and welcoming. They brought dictionaries to church and would try to talk to me."
Cox's parents didn't push the religion on her, but they took her to church because she liked it.
She didn't understand most of the principles she was taught, but she felt truth, peace and hope as she attended the LDS Church.
"One night, I turned to my dad and I told him, 'Hey Dad, I think your church is true,' " Cox said. "He asked if I wanted to take lessons, and I said 'yes.' "
In 2013, Cox returned from her LDS mission in Romania. While there she met the man who later became her husband, though they didn't pursue a relationship for months after returning home.
Now Brandon and Anya Cox are students at BYU-Idaho and are preparing to return to Romania, where they will serve in an orphanage similar to the one Anya grew up in.
Volunteering with the International Language Program, the Coxes will help the Romanian children progress socially, providing one-on-one interactions and teaching them basic skills such as kicking a ball and turning the pages of picture books.
The couple has created a *website to collect funds for their trip in May.
Cox's sister Alisa, who still lives in Washington, is currently working as a caregiver and is engaged to be married.
*KSL.com has not verified the accuracy of the information provided with respect to the account nor does KSL.com assure that the monies deposited to the account will be applied for the benefit of the persons named as beneficiaries. If you are considering a deposit to the account you should consult your own advisors and otherwise proceed at your own risk.
×
Photos
Related links
Most recent Uplifting stories