Estimated read time: 2-3 minutes
This archived news story is available only for your personal, non-commercial use. Information in the story may be outdated or superseded by additional information. Reading or replaying the story in its archived form does not constitute a republication of the story.
Richard Piatt reportingPresident Bush is coming to Utah later this month to host a couple of big-dollar fundraisers for presidential candidate John McCain.
Even though the president will be here, but Sen. McCain will not. But he stands to reap the benefit of the president's fundraising power, which during his time in office totals three quarters of a billion dollars. It was a big day for Sen. John McCain. In Columbus, Ohio, he listed goals he'll take on if he's elected president.
McCain Goals if elected:
- Winning the Iraq War by 2013 and turning that country into a functioning Democracy. - Either catching or killing Osama Bin Laden - In this country, securing the Southern border and fixing the economy.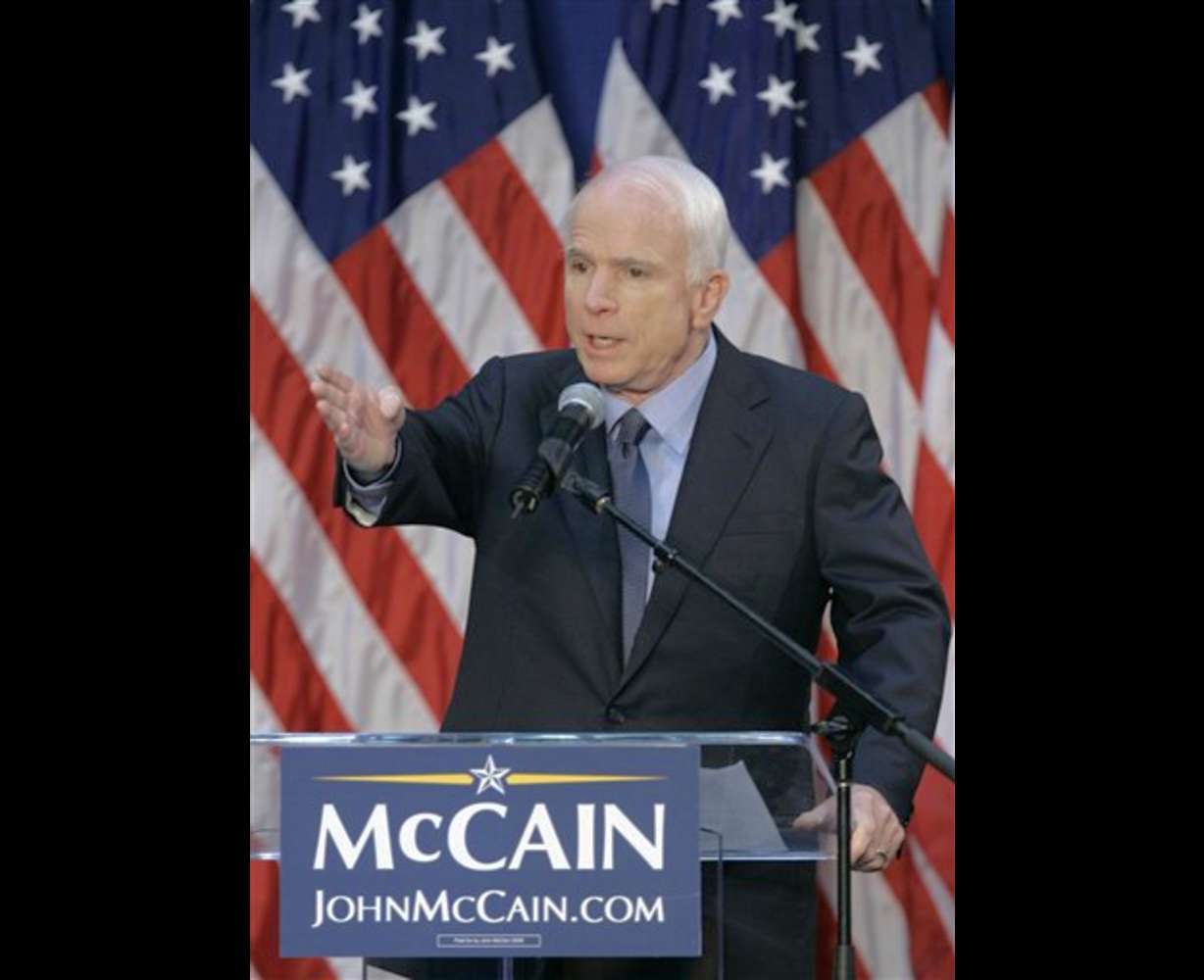 He said, "I want to leave office knowing that America is safer, freer and wealthier than when I was elected [and] that more Americans have more opportunities to pursue their dreams than at any other time in our history."
McCain wants to pick up where President Bush leaves off. And, in spite of the president's lowest approval ratings ever, he is apparently still a strong fundraising draw, especially in Utah.
On May 28, the president will be in Utah for McCain fundraisers: one at the Grand America, another at Mitt Romney's Deer Valley vacation home.
Entrance to the Deer Valley event is $2,300 a person, the maximum contribution to a candidate allowed by Federal law.
Romney is keeping himself in the spotlight and in McCain's good graces to shore up his own political future.
If he is asked to speak at the national convention, as Democrat Barak Obama was in 2004, it could be a similar springboard for Romney.
Part of that, according to former Romney staffer Kirk Jowers, is urging former Romney supporters to jump on McCain's bandwagon. "Now, I think the bitter feelings have gone, they've mostly gone back to McCain, and I think it's unlikely that Utah will go from red to blue in this presidential election," Jowers said.
The fundraiser's success will be an indicator of how McCain is doing in Utah.
If nothing else, it will prove that in this presidential race, the state is very important -- financially.
×
Most recent Utah stories