Estimated read time: 3-4 minutes
This archived news story is available only for your personal, non-commercial use. Information in the story may be outdated or superseded by additional information. Reading or replaying the story in its archived form does not constitute a republication of the story.
Ed Yeates reportingA whole subculture of young people who've chosen to "gauge" their ears, as it's called, are posing a challenge to plastic surgeons. Many who started in their teens but are now adults, want the big holes closed up.
When people tell you to stick it in your ear, no one quite envisioned what a young subculture is putting in their ear lobes. And most admit once you start, it becomes quite addicting.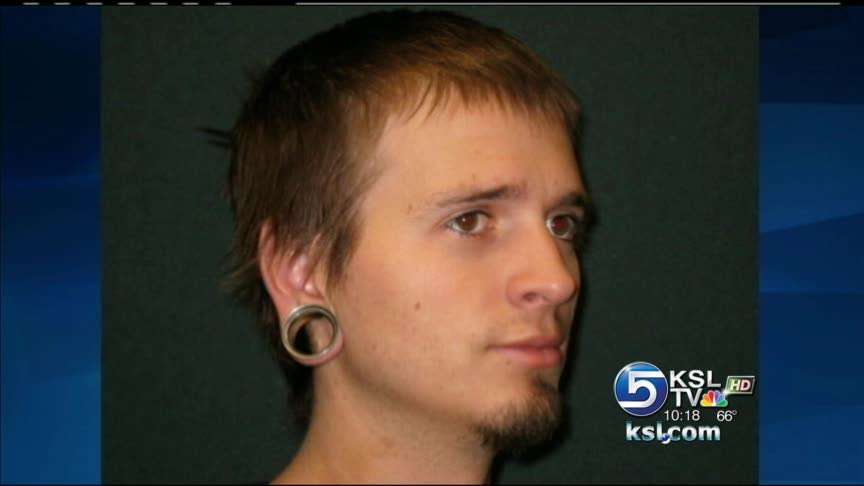 Chris Bradford has a whole set of things you can put into an ear lobe once the hole becomes large enough to hold them. His collection runs from $10 to $100 per pair, but prices can go much higher. He says, though you start small, the holes get bigger. "You'd look at 'em and say, 'Those are small, I don't like 'em anymore. They're too small.' So you would go up another size, 'OK that's big.' Then a month later, 'That's small.'"
Bradford's peers agree, calling gauging addicting. The holes in Trevor Rawlinson's ears are now more than an inch in diameter. "If I would see someone with bigger gauges and shake their hands, and they had bigger gauges, like I had to go bigger," he said.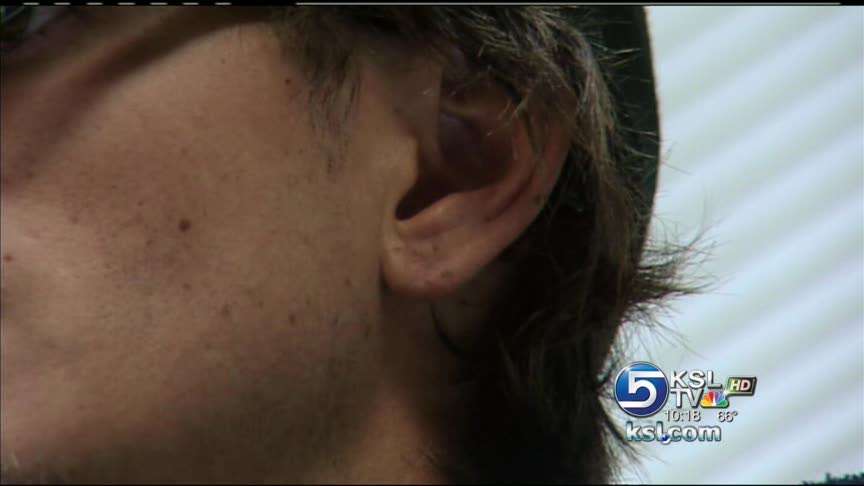 Kory Schilling's gauges are now up to an inch and a half. He said, "Like I say, they're addicting. So you just want to keep going and going and going. A lot of people, when they go bigger, they'll rip their ears or blow them out, which means they'll shove the inside of the ear to the back."
Most do it slowly, gradually enlarging the holes over the years. Many gauges are hollow - which for Jimmy Zeimet whose had his only two weeks, said, "If I walk at all, usually even if it's not windy outside, the air going through them, it whistles, really weird."
James Southard told us, "I like it, and it's not something I want to change."
Tarren McGray said, "It really just depends on who you are. If you want to do it, then it's your choice."
But a choice later --not to wear gauges anymore-- is more complicated, especially if you've got up to two and three inch holes in your ears.
Now, at age 22, Bradford is working at a Jimmy Johns Sandwich Shop and had a very pro-active employer confront him about the gauges. "Jimmy John, the actual founder Jimmy John, came in to check out our shop and told me if I would do it, he would pay for it."
Jimmy John wanted Bradford to agree to give up the gauges and have his ears restored back to normal again. Plastic surgeon John Clayton did just that, and Jimmy John paid the bill.
Dr. Clayton says, "The challenge is that when the skin is stretched out as thinly as it can with gauging, it takes a complicated technique to put that back together."
It's not easy if you want the ear to look as natural as possible. Weeks after his surgery, though, it's hard to tell Bradford's ears were ever gauged. "Yes, I'm very glad. I can get any job I want now," he said.
As an adult, Schilling expects he too will change, and soon. Employment is the "gotcha" word. Though he and Bradford like gauged ears, their idealism is simply now giving way to a pragmatic obstacle.
"When you're in a job where you have to be around people, work with people, have customers come in all day, they'll just knock you off for just having that, having the gauges," Schilling said.
Dr. Clayton charged $2,600 to repair Chris' ears because he had to experiment until he found the best technique. He expects that price will now drop $200-$300 for future patients.
E-mail: eyeates@ksl.com
×
Most recent Utah stories