Estimated read time: 2-3 minutes
This archived news story is available only for your personal, non-commercial use. Information in the story may be outdated or superseded by additional information. Reading or replaying the story in its archived form does not constitute a republication of the story.
Whit Johnson reporting If you're finding yourself to be much more dependent on your cell phone these days and relying less on your landline at home, you're not alone. A new study shows many people are dropping their old landlines to go mobile.
It's the battle of the old and new. Which is more reliable, practical and affordable? The cell phone has been challenging the landline for a couple of decades, but now people are starting to go with one option instead of two.
In some ways, the old landline is just plain boring in comparison with today's cell phone. With technology that brings music, games and the Internet right to the palm of your hand, it's no wonder the tides are changing.
According to a report done by the CDC, called the National Health Interview Survey, about three in 10 households either get most of their calls on a cell phone or rarely answer their landlines.
People we talked to here in Salt Lake seem to fit the national trend.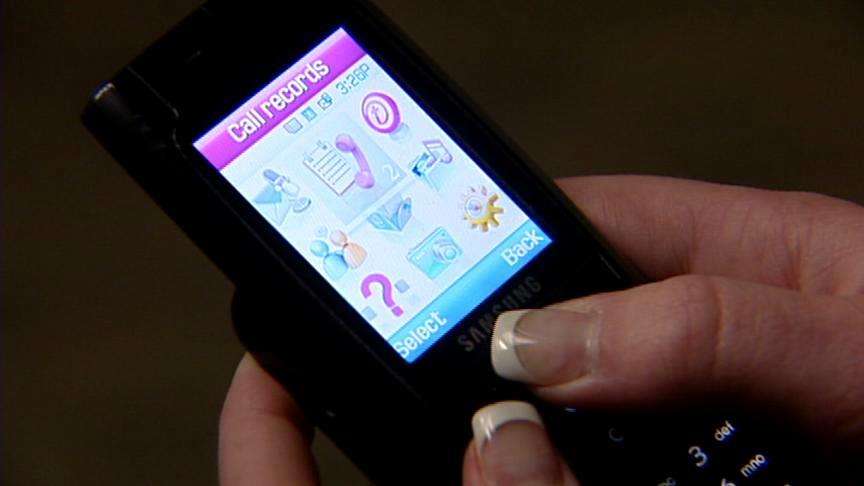 Micah Johnson told us, "Well, we have both, but we don't use the landline much."
Janica Schuurman said, "On the landlines, all we were getting were solicitations, so we went to cell phones only a couple of years ago and haven't regretted it."
The change is causing a financial pinch for some telephone companies. Last week, the Associated Press reported first quarter earnings for Qwest Communications International fell 35 percent: $157 million this year compared to $240 million a year ago.
But the telephone company says it's ready to evolve alongside new technology. Qwest is just one of many promoting bundle-and-save opportunities.
"It keeps the minutes down, so when you have the long calls, it's nice to have the landline," Johnson told us. But for some people, it's a matter of consolidation.
Gayle Morris, a cell phone user said, "Economically, especially right now, paying for two phones doesn't make sense."
And when it comes to making an emergency call, local dispatchers say new technology makes it just as easy, if not easier in some cases, to track a cell phone call compared to a call from a landline.
E-mail:wjohnson@ksl.com
×
Related links
Most recent Utah stories