Estimated read time: 2-3 minutes
This archived news story is available only for your personal, non-commercial use. Information in the story may be outdated or superseded by additional information. Reading or replaying the story in its archived form does not constitute a republication of the story.
Gene Kennedy reportingControversy is brewing over a mural in Tooele. The mural was meant as a tribute to Wayne Steele, a Tooele spray-paint artist who recently died, but the focus quickly turned to an image within the massive drawing. Now another artist has taken action to lay the controversy to rest.
After Wayne Steele died, his friends asked the Quality Quick Stop if they could spray-paint a memorial mural on the back of the building. The owner said yes, so four friends went ahead with their tribute, using Steele's drawings in the mural.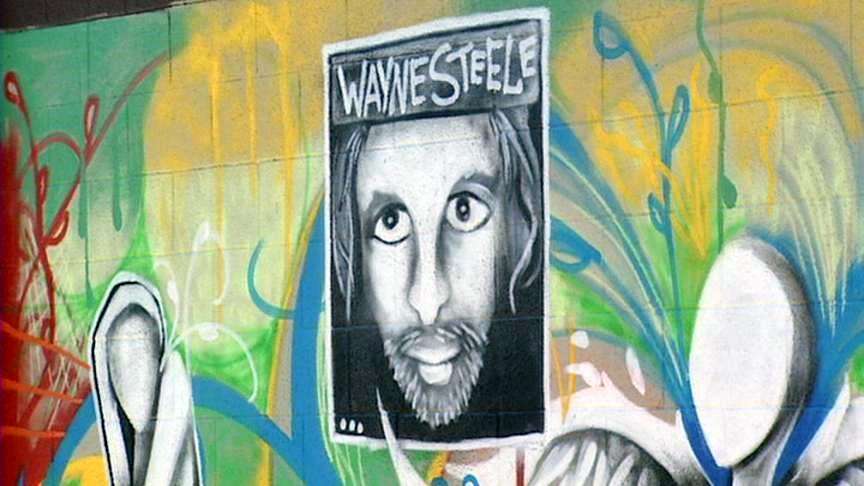 "He drew these all the time, had them in his sketchbooks, he'd paint them," explained Wayne's friend Jeff Eilerts.
But in the original mural, one of the artists randomly spray-painted a nude woman. Brynn Newell spotted it from her kitchen window. She said she likes the mural but, as a mother of six, did not appreciate the nude woman. "Kids have to see things they shouldn't have to, and their backyard isn't the place they need to see it," she said.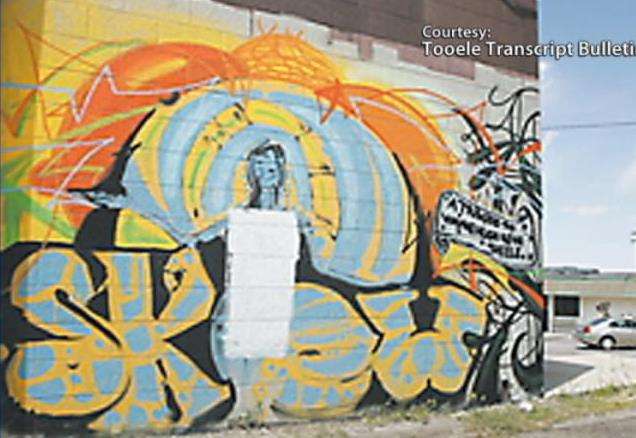 Neighbor Deedie Reed said, "Every day you see worse things than a nude woman. I don't know what the big hassle was."
"It's cartoonish. I think there's a very thick line between art and pornography," Eilerts said.
Some complained to the city, but officials said the nude artwork was protected under First Amendment free speech. So, the convenience store owner took action himself by white washing the nude woman's torso.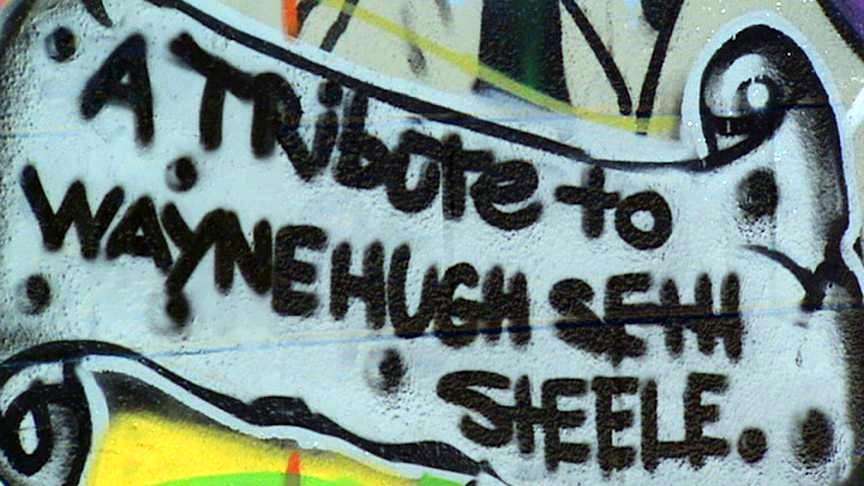 "The second I heard it was stirring a controversy, I was quick to want to change it," Eilerts said.
The artists wanted this mural to be about Wayne Steele, not some controversy. So they did away with the nude woman and painted this 9-foot acoustic guitar instead.
"I think that's incredibly wonderful. I think it's great when you can voice a concern and people will band together and help you protect children from having to see things they shouldn't," Newell said.
Steele was a musician, so the acoustic guitar not only serves as a tribute to him, but satisfies those who were offended. It looks like this memorial mural will stay.
E-mail: gkennedy@ksl.com
×
Most recent Utah stories