This story is sponsored by Harmons. Want to talk to us in person? Stop by your local Harmons today for fun, friendly food advice.
New Year's Resolutions are a miraculous thing: as soon as the clock strikes midnight on January 1, our lives immediately change for the better. Our former bad habits are instantaneously replaced with superior, more healthful ones, we immediately find the self-control and discipline we lacked during the holiday season, and we breeze through the next year happily and healthy.
Sure, it didn't quite work that way last January, but this one, this time, is going to be different.
Sound familiar? If you are like 40 percent of Americans, you may have made New Year's resolutions. But, if you are like 92 percent of resolution makers, you will abandon your goals before the end of the year, due to myriad factors, including, ahem, unrealistic expectations.
It doesn't have to be that way! The best way to achieve your goals is to make good ones in the first place, so read on for a few tips to make your healthy New Years' goals stick around for 2015.
1. Revamp your resolutions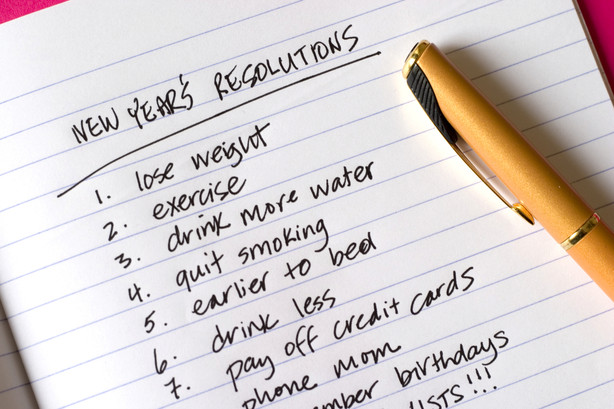 Effective goal setting is one of the most important things you can do to make your resolutions stick. To do that, make sure they're SMART (Specific, Measurable, Attainable, Realistic, and Timely). Examples:
Don't: I want to lose weight.
Do: I want to lose 1-2 pounds per week for the next 3 months to create a weight loss total of 15 pounds.
Don't: I want to eat healthier.
Do: I want to gradually increase my intake of fruits and vegetables over the next 2 months to 4.5 cups total per day, and eat fish twice per week.
2. Understand your motivation
Why are you really making this resolution? What are you hoping to gain by accomplishing your goal? To increase your likelihood of attaining your goal, your reasons for having the goal in the first place must be clear.
Take a few minutes to realistically imagine what your life will be like once you've met your goal. (i.e. what will be easier about my life? What will be harder? Will I feel differently? Better? Will I be able to enjoy life more fully? etc.)
Keep a reminder of your reasons somewhere you can easily see them, like on your phone or next to your desk. This can also be in the form of a Pinterest board, but beware of unhealthy and unrealistic "fitspiration" pictures that can actually be damaging to both your goals and your emotional health.
3. Start Small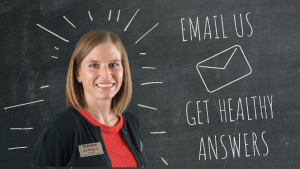 You wouldn't try running a marathon at a sprinter's pace, would you? Likewise, don't overwhelm yourself (and inevitably burn yourself out!) by trying to make too many changes all at once.
Start slowly, and incorporate healthy changes gradually. This may mean scaling back your initial goals a bit to make them more sustainable. For instance, instead of trying to completely eliminate fast food (a worthy goal, to be sure) from your diet when you're used to eating it daily, start by first cutting down on the amount of trips to the drive-thru you make in a week, and gradually continue decreasing them.
Instead of expecting yourself to go from sedentary to exercising seven days a week, increase your time at the gym by one to two days per week until you've met your goal. The intention is to create healthy habits that you can sustain long-term, not just through January.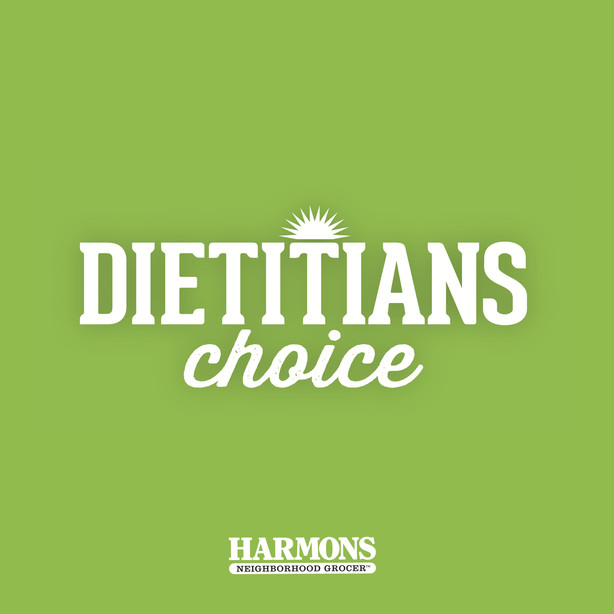 4. Don't eliminate entire food groups or deprive yourself of foods you love
It can be uncomfortable when working to establish healthy habits, but it shouldn't be an exercise in torture, either. While it may be difficult at first, you should feel like your goals are sustainable.
Rather than locking yourself in a diet prison, allow yourself to enjoy foods in moderation, with the understanding that there is no need to overdo it, since you can always have them again later. This may also help you avoid the "all or nothing" mentality, that dreaded thought that "since I've already blown it, I might as well quit now" which causes so many resolutions to fail.
5. Tie your apron
Recent studies on the eating habits of Americans have confirmed what health professionals have suspected for many years: people who cook their own food most of the time tend to have overall healthier diets than those who eat outside the home for the majority of their meals.
If eating healthier is your New Year's resolution, cooking your own food should be a part of that goal. When shopping for ingredients, check out our Dietitians Choice tags, which make shopping for nutritious foods more convenient.
If you're not yet confident in the kitchen, check out the cooking classes we offer at our three locations with cooking schools. Harmons dietitians also regularly team up with our chefs to offer healthy cooking classes.
I hope some of these tips will help you start the New Year off right. If you have any questions or would like to schedule a personal consultation with a dietitian, we're here to help. Visit HarmonsGrocery.com for more details about our workshops and services.
Check out our other Ask a Chef and Dietitian articles for great tips and recipes.
×