Estimated read time: 2-3 minutes
This archived news story is available only for your personal, non-commercial use. Information in the story may be outdated or superseded by additional information. Reading or replaying the story in its archived form does not constitute a republication of the story.
Nicole Gonzales reportingMailing a letter will cost a little more. Starting today, you'll have to spend 42 cents for a stamp instead of 41. Other packaging and postal services will be going up as well.
A lot of people we spoke to didn't even know about the price increase, but they said it would be a hassle to buy the 1-cent supplemental stamps.
Most of all, it's going to affect a lot of businesses. We spoke with one man who owns his own trucking company and says he's going to have to raise prices to compensate. "Pass it on to the customer just like any business," Bruce Gressang said.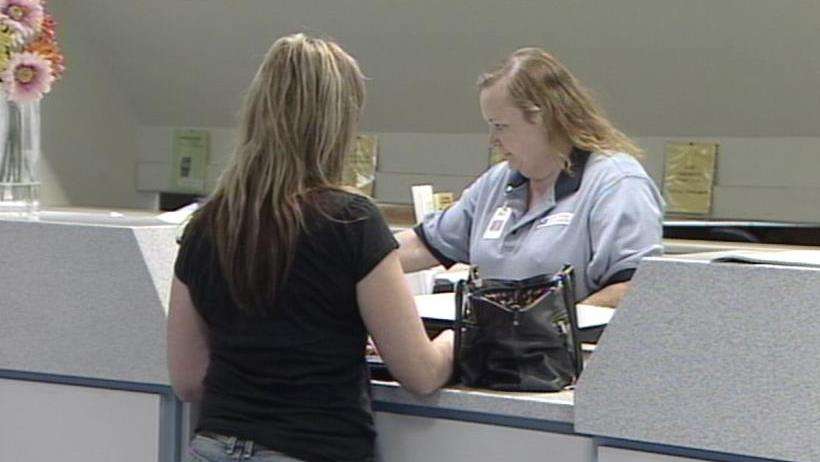 Postal customer Lori Nance said, "My company, we mail a lot of packages, and I've just been using stamps. So, I spend a lot of money on stamps."
"It's a harder sell to explain to people why the prices increase, and we have to explain to them what's going on and try to help them understand that that's the way it's going to be now," said mail center owner John Murphy.
Priority and Express mail are also getting more expensive. But there are price cuts if you send your mail using the postal service's Web site, usps.com.
Another way to save money in the future is to buy Forever Stamps. If you buy now, they'll be good through future price increases.
Postal officials say use of standard mail has gone down during the past three years because of the Internet, but businesses that still mail in large quantities will be getting some breaks. "If you go over a certain amount of packages -- Express Mail packages, things like that -- they'll actually get a rebate back for volume incentives," explained Ron Hubrich, spokesman for the U.S. Postal Service.
For those who were thinking ahead when Forever Stamps were 41 cents, they still work.
For more on all of these price increases, click the related link.
E-mail: ngonzales@ksl.com
×
Related links
Most recent Utah stories