Estimated read time: 4-5 minutes
This archived news story is available only for your personal, non-commercial use. Information in the story may be outdated or superseded by additional information. Reading or replaying the story in its archived form does not constitute a republication of the story.
Team coverageUtah's two main political parties will use Saturday to build momentum toward November's election. Republicans and Democrats are energized on the eve of their state conventions.
The Republicans will hold their convention Saturday afternoon in Orem. At the Salt Palace, the Democrats are making buttons, hanging signs, selling T-shirts and blowing up balloons. They say they're getting ready for something new.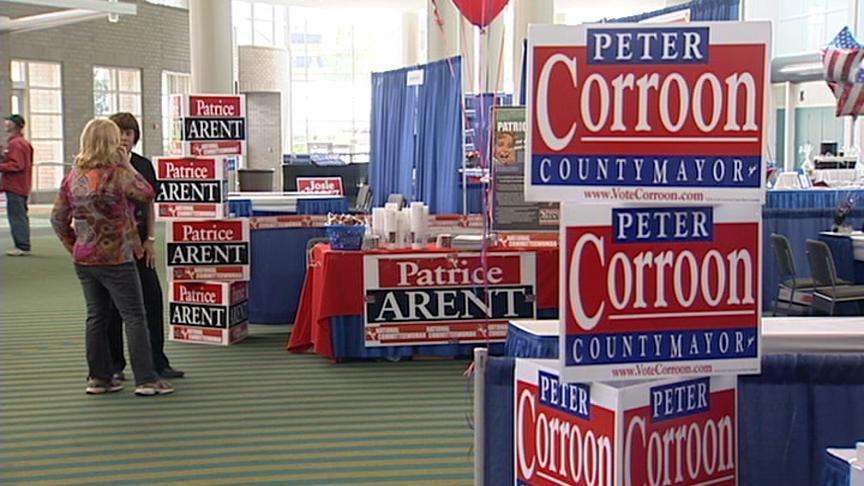 "Voters are ready for change. They're tired of a legislature that's used the system as a laboratory for right-wing ideas like vouchers and every privatization scheme they can come up with," said Wayne Holland, chair of the Utah Democratic Party.
Utah Democrats are mostly united, aside from who to support for president. The last superdelegate was to be named Friday night.
But for Republicans, there is still a little more work to do. Delegates in the 3rd Congressional District are being pounded by candidates for the job.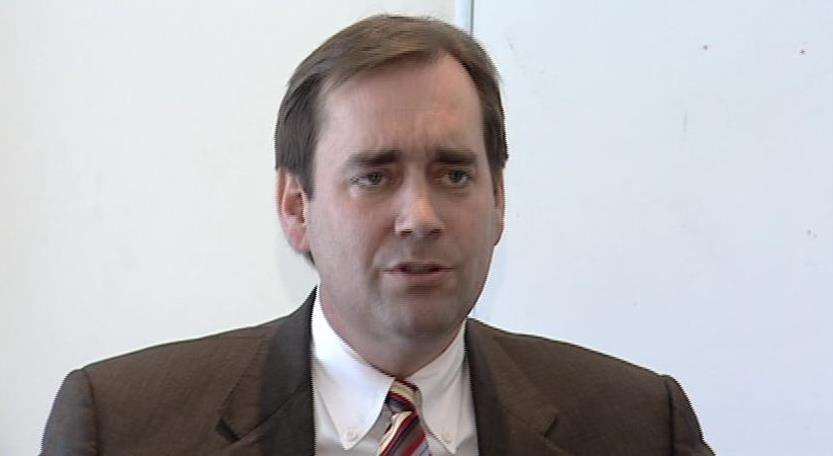 "Most people understand that outside of politics that things revolve around a relationship. In the business world we are statesmanlike and civil because we realize it benefits our self-interest," said David Leavitt, republican candidate for Congress.
Challenger Jason Chaffetz has been working for two years to beat incumbent Rep. Chris Cannon. "I think there is a lot of frustration with Mr. Cannon on many fronts; and each time we've been through this delegate process, he gets closer and closer to loosing. And I think voters are starving for someone they can believe in," he said.
The challengers have Cannon on the defensive. "The fact that I have stature in Congress that exceeds my seniority; that is, influence that goes beyond seniority. And when people look at that they say, 'Yeah, this is a guy we want to continue to do what's right,'" he said.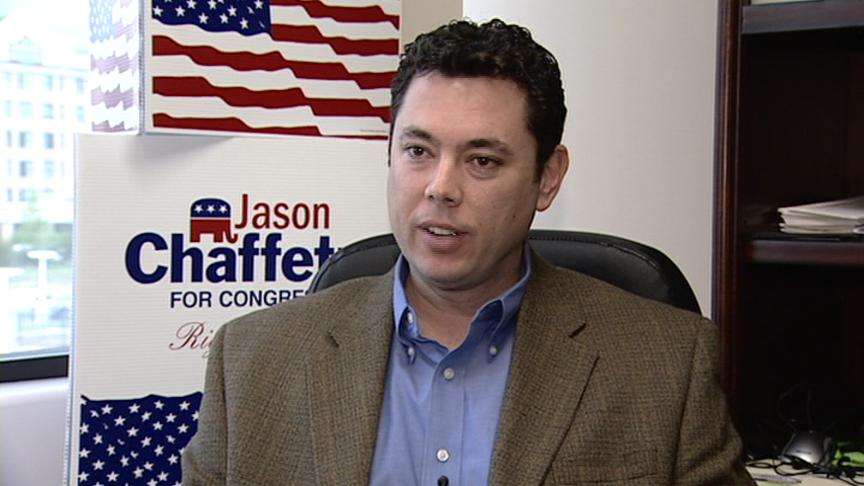 For delegates, the choice isn't easy. "I find that their positions on the issues are very much the same," said Republican delegate Theodore Okawa.
Mike Sizer, also a Republican delegate, said, "I think a lot of people are looking at anyone other than Chris Cannon. So, people are looking at either Jason Chaffetz or David Leavitt."
Democrats will also choose their nominee for governor Saturday, with party activist Bob Springmeyer expected to get the nod from convention delegates. He faces a challenge from real estate developer Monty Nafoosi and tax change advocate Matt Frandsen.
"I'm clearly the candidate that was recruited by the party to run," Springmeyer said. "Frankly, I'm hoping for a decisive win."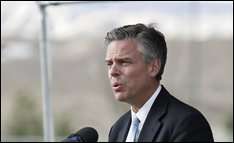 He'll likely face off against popular Republican Gov. Jon Huntsman in November.
Huntsman is seeking a second term and is expected to easily win the Republican nomination over Chuck Smith, a Farmington man who believes an expansive government threatens humanity.
In his blog, Smith writes, "Government is more dangerous than all the drugs, porn, crime, polygamy, etc. of the whole earth put together from all time. In the last 40 years government has horribly tortured and viciously murdered more people than all the world wars put together times 10."
Springmeyer said a decisive victory at the convention would solidify party support for him. He says about 39 percent of voters will vote for a Democrat no matter what and that a strong showing at the convention would allow him to work on the other 12 percent he would need to sway away from Huntsman.
While Huntsman remains popular, he angered a lot of voters last year when he signed a private school voucher program into law.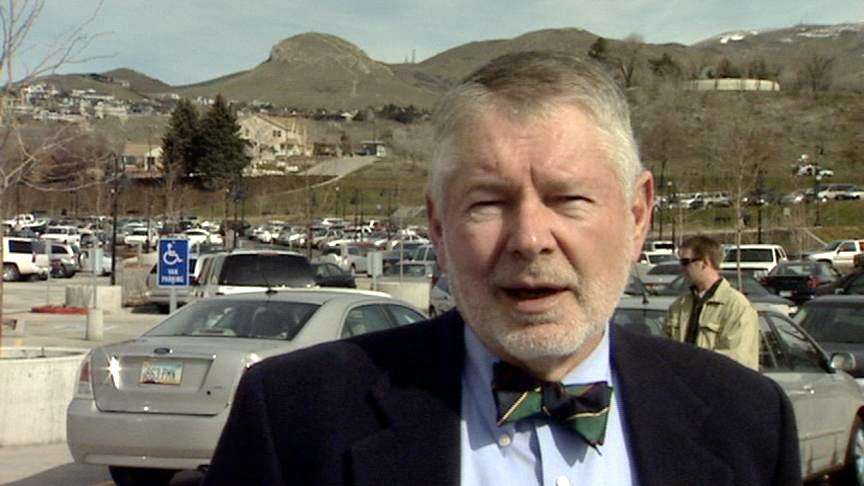 Voters later overturned the law before it took effect in a referendum. "I'm in this to win. It's a doable deal. There's no question I'm the underdog, but this is a doable thing," Springmeyer said.
Republicans will also whittle down their list of candidates in the 2nd Congressional District. Six Republicans are vying for the party's nomination to unseat Democratic Rep. Jim Matheson.
Matheson is seeking his fifth term in office and will be difficult to beat. His approval ratings rival Huntsman's and he's already raised more than $1 million. The most a Republican in his district has raised is $250,000 by Bill Dew, who has spent about $55,000.
E-mail: rpiatt@ksl.com
E-mail: rjeppesen@ksl.com
(The Associated Press contributed to this article. Copyright 2008 by The Associated Press. All Rights Reserved.)
×
Most recent Utah stories