Estimated read time: 2-3 minutes
This archived news story is available only for your personal, non-commercial use. Information in the story may be outdated or superseded by additional information. Reading or replaying the story in its archived form does not constitute a republication of the story.
Ed Yeates reportingThere was a sobering demonstration today on how the cryptosporidium parasite spreads through a swimming pool from just one single accident. It was designed to send a strong message to swimmers on how much responsibility is on their shoulders, despite the new filtration systems.
Today's demonstration used a special dye to reveal what, in a real accident, you can't see. When a swimmer infects a pool with crypto, the spores released are invisible to the naked eye. From the diving board at the Springville Community Pool, the Utah County Health Department and other experts demonstrated how the bug spreads.
A small amount of blue dye hits the water and begins moving out like some ominous plague. In just a few minutes, the simulated contamination spreads across every swimming lane in the pool, and it happens before the contamination reaches the filter pump.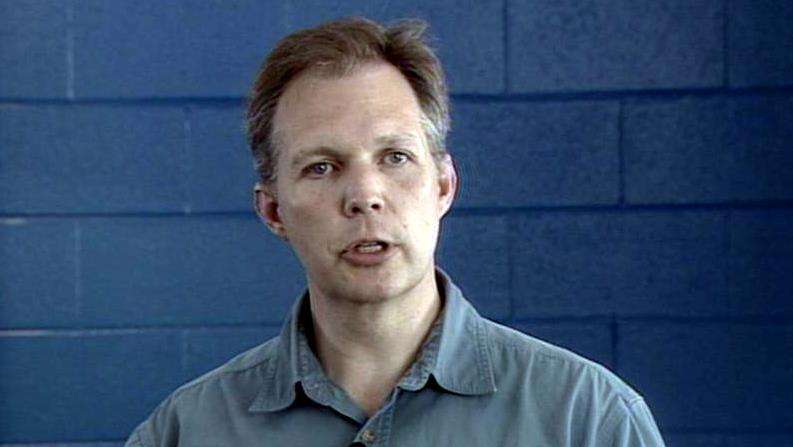 "The CDC (Centers for Disease Control and Prevention) does tell us when someone has an accident they release so many spores that that dye test is pretty accurate as to what is happening," explained Ron Tobler, with the Utah County Health Department.
In an adjacent pool, Tobler did a second demonstration, pulling the dye in a sack through the water. This simulates an infected swimmer spreading the spores as he swims from one location to another.
While new UV filter systems will kill crypto and other organisms as the water passes through the pumps, it has to get there first.
Tobler says the first line of defense is prevention. If you're sick, if you've had diarrhea, don't go swimming, even though you may feel better. "As soon as people feel better, they assume they are better; and with crypto, you're releasing that for two more weeks beyond feeling just better," he explained.
New rules most likely will go into effect this summer at all pools. Tobler says enjoy the pools but, as swimmers, assume some responsibility. "Our certified pool operators are aware this is their responsibility. We expect to enforce it, because if they don't, closures are imminent if they don't enforce these rules."
Utah's crypto outbreak last year was the largest in the country. To review some of the new pool rules for this season, click the related link.
E-mail: eyeates@ksl.com
×
Related links
Most recent Utah stories