Estimated read time: 3-4 minutes
This archived news story is available only for your personal, non-commercial use. Information in the story may be outdated or superseded by additional information. Reading or replaying the story in its archived form does not constitute a republication of the story.
Sam Penrod reporting Hundreds of polygamists from Utah and Arizona were in St. George Thursday night for a polygamy summit. It's a meeting between law enforcement and polygamists. The meeting had a real sense of urgency.
After the FLDS raid in Texas, public interest and opinion about what to do or not to do when it comes to polygamy has become a national debate. Thursday night, polygamists heard directly from the attorneys general from Utah and Arizona, who pledged to fight abuse but promised there will be no sweeping raids of polygamist communities here.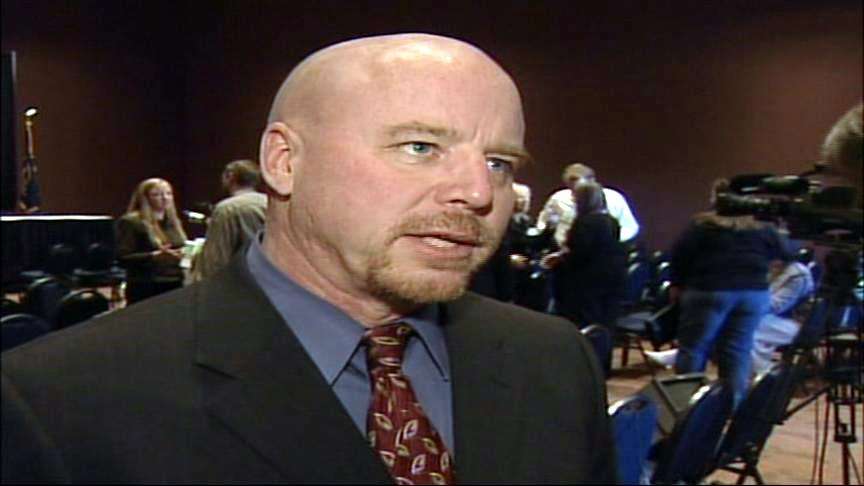 In a time when polygamists are fearful of being arrested or having their children taken away by the government, they filled a room with police and prosecutors from Utah and Arizona.
One polygamist said, "I am somewhat scared when you say that we will not prosecute polygamy for the fact of polygamy alone, because we don't have the resources for it. I am afraid that one day you will have the resources for it, and then you will come after me and after my friends who are good people."
The message from law enforcement -- allegations of abuse of women and children within polygamy will be handled individually.
Utah Attorney General Mark Shurtleff said, "We assure you we do not plan a raid to end polygamy. I know you are worried about that. We are not going to do it. I don't care how many talking heads on cable TV shows tell us we need to cowboy up and be like Texas, we do not believe that is the answer."
Polygamists, former polygamists, activists, nonprofit polygamist rescue organizations and social workers tried to have an open discussion about polygamy. Don Timpson, a resident of Centennial Park, Ariz., said, "I think the state has to realize that polygamy is not going away, it is part of the fabric, not only of fundamentalist Mormon communities, but every community."
Some polygamists are trying to distance themselves from the FLDS, abuse, and underage marriages; instead promoting what they believe is a lifestyle between consenting adults and one they want decriminalized. Ann Wilde, with the Principle Voices of Polygamy, said, "What we are hoping that people will understand, we are an alternative lifestyle that should be considered fairly and equally as far as civil rights goes."
Thursday afternoon, polygamists had their chance to talk to journalists about polygamy and how they believe it is portrayed in the media. Many expressed concern about how they are being portrayed when they feel they are much different that the FLDS sect in Texas.
Also Thursday, Senate Majority leader Harry Reid sent a letter to the two attorney generals there Thursday night, revealing a senior prosecutor in the Justice Department has been assigned to help western states take on crimes within polygamous sects. It's another indication that the issue of polygamy here will remain under intense national scrutiny.
This is the fifth year a polygamy summit has been held in Southern Utah as an effort to try to open dialogue between law enforcement and the closed societies that practice polygamy.
E-mail: spenrod@ksl.com
E-mail: aadams@ksl.com
×
Related links
Most recent Utah stories