Estimated read time: 2-3 minutes
This archived news story is available only for your personal, non-commercial use. Information in the story may be outdated or superseded by additional information. Reading or replaying the story in its archived form does not constitute a republication of the story.
Carole Mikita reportingA letter from the Vatican to all Catholic bishops asked them not to allow The Church of Jesus Christ of Latter-day Saints to microfilm parish registers. Today, Eyewitness News talked with Utah's Catholic bishop about what this means and how it will affect the relationship between the two faiths.
John Wester became Utah's Catholic bishop last year. Latter-day Saint Church leaders attended that special Mass, and Bishop Wester says, from the beginning, their relationship has been warm and friendly.
But an April 5 letter from the Vatican includes a directive to all Catholic bishops "to keep the Latter-day Saints from microfilming and digitizing information contained in parish registers."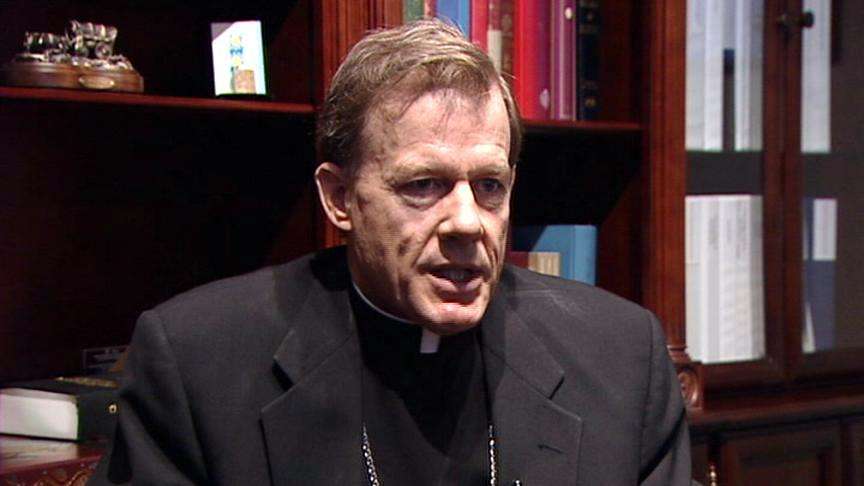 "This is not in any way an attack against The Church of Jesus Christ of Latter-day Saints," Bishop Wester said. He sees the letter as administrative, underscoring the need to protect sensitive information.
"In a baptismal record, for example, there could be a whole list of maiden names that somebody might want to use for not-so-good purposes, to break into a computer and get that like a password. Maybe somebody was adopted and the natural parents are not known, that kind of thing," Bishop Wester said.
The Vatican, Bishop Wester says, is simply reminding parishes not to take large numbers of records and hand them over to anyone, but he says it should be OK for specific family requests.
"If an individual wants to approach a parish and say, 'My grandfather, my great-grandfather was baptized here and I'd like to have a record,' then the priest or deacon or the staff person will happily look it up and fill out a copy of a form, the baptismal record, and give it to them," he said.
There is interfaith interaction. During the Pope's U.S. visit, two Latter-day Saint Church leaders attended a papal prayer service. "It meant a lot to me that they went, and it was a sign of great respect, and we share that respect for President Monson and their leadership," Bishop Wester said.
The two Churches acknowledge their differences, Bishop Wester says, but prefer to focus on common ground. He says at this point, Latter-day Saint Church leaders have not asked for a meeting with him about the Vatican letter, but he says he is open to any discussion.
E-mail: cmikita@ksl.com
×
Related links
Most recent Utah stories