Estimated read time: 2-3 minutes
This archived news story is available only for your personal, non-commercial use. Information in the story may be outdated or superseded by additional information. Reading or replaying the story in its archived form does not constitute a republication of the story.
John Hollenhorst reportingRemember last summer? Our long, hot summer when hundreds of thousands of acres of Utah went up in smoke? The people who fight Utah wildfires are getting ready for this year's fire season and trying to figure out what to expect.
Fire season officially starts next Monday, and in the foothills of the Salt Lake valley, we think a pretty good scenario is shaping up. The reason? Just take a look at the weather today: it's wet, a lot like our winter and our spring. Wet is good, but maybe it's not such a good thing in the desert areas.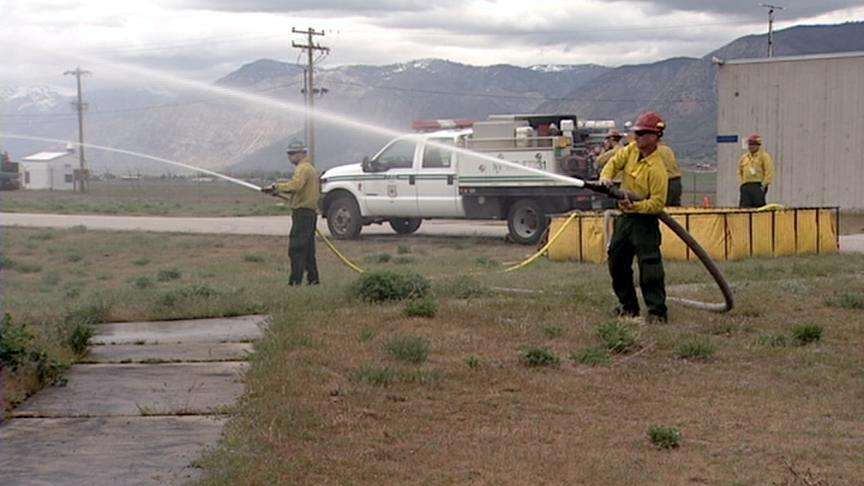 The people who drive fire engines to the front lines are finishing up two weeks of intensive training. Maneuvering their big firefighting rigs is a challenge. "It's loaded with 700 gallons of water. It's very heavy, and they have to maneuver between two separate gates," explained Ivan Erskine, with the U.S. Forest Service.
The training academy is a refresher course for experienced veterans of the wildfire wars. But few of them have seen another year like 2007. In total acreage burned, 2007 was Utah's worst year ever.
No one knows if 2008 will be better or worse. "Honestly, I'll let you know in October," Erskine said.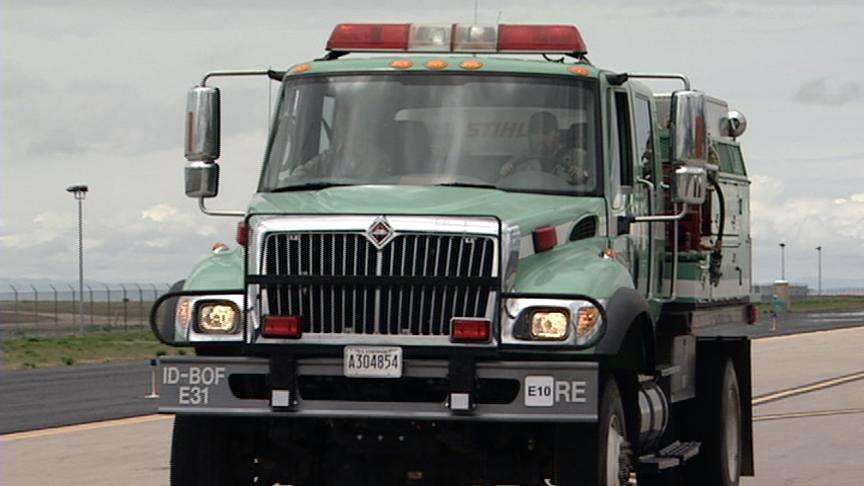 But the signs are promising in the foothills and higher elevations. "We've had one of the wettest winters we've had in a long time. We've still got a lot of snowpack," said state fire management officer Tracy Dunford. "I'd say up high, the threat is probably not going to be that great."
Statewide, firefighters are facing a forecast of average conditions. That's way better than last summer's brutal onslaught. But a repeat scenario is still possible in low elevation rangelands if desert grasses have a growth spurt.
"I kind of have just a gut feeling that we may be pretty busy down in the desert country, but we're going to have to wait and see what happens this month," Dunford said.
Firefighters are already adapting to longer fire seasons. "Snowpack is melting sooner and faster, and so we have a fire season a lot earlier than we used to," Erskine said.
Erskine is just hoping for easier fire seasons. "Last year was tough enough," he said.
So you could say this summer will be better than last year, unless it's worse! That sums up the uncertainty.
Fire experts can make educated predictions, and right now the predictions look good. But as you know, the wrong kind of weather can always turn things upside down in a hurry.
E-mail: jhollenhorst@ksl.com
×
Most recent Utah stories