Estimated read time: 7-8 minutes
This archived news story is available only for your personal, non-commercial use. Information in the story may be outdated or superseded by additional information. Reading or replaying the story in its archived form does not constitute a republication of the story.
SALT LAKE CITY — Ah, Christmas, a time of good cheer, merriment by the fire and going over the river to Grandma's house. It can be a time of warmth, wonderlands and wishes come true — at least until Aunt Greta comes to visit. Then you just want the clock to spin.
The Christmas season brings with it some risks, and we're not talking about Mabel's fruitcake. These are real risks that could result in injury or death to someone you love, or that leave memories of disaster clean-up elves dancing in your head. And those elves would probably not be doing the waltz — it's more of a polka.
Slippery sidewalks
Do you live on a slope? Does your home face north or east? If so, you have a greater chance to have snow and ice build-up on your front porch and sidewalk. If you want to make one last-ditch effort at keeping Aunt Greta out of your home, you could let that ice build on your front porch. She might slip on it and never make it to your door. But even then, you'd probably just have to spend the season holding her hand while she moans in the hospital.
The better solution would be to keep the snow and ice clear. This can also help if you have storage space under your front porch. You have less of a mold risk in that space as well.
Falling rain gutters and icicles
Those icicles are awesome, right? They are except when your children are beneath them and they fall, impaling them like a scene from a zombie movie. Or better yet, that raccoon that's been living on your roof and leaving donations? Those donations will flavor up an icicle like nothing else. If your children eat those, they'll get a healthy mix of raccoon, mice and bird donations that are sure to bolster their immune system.
Or you could remove the icicles, make sure the rain gutters drain as they should and live warm and dry inside your home for the winter.
Ice damming
Ice dams can be painful in the winter because you often can't fix the problem until summer. Ice dams happen when snow and ice gets stuck on its way down the roof. The snow melts and turns to ice before it flows into the gutters. An ice lens builds up and your shingles get torn apart like scrambled eggs. Then your roof leaks, and there's nothing you can do about it until the roof is dry.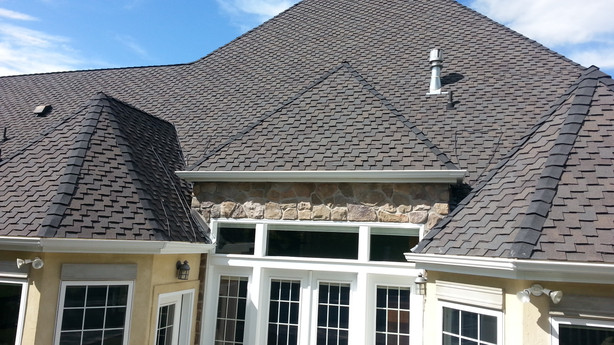 Or you could make sure that your attic is well-vented, that your roof slope is adequate, that the shingles are in good condition, and that you have ice-melting tape at the ice dam spots on your roof. Once again however, these tasks can be both difficult and unsafe in the winter. Don't be the guy who went to the emergency room because he fell off the roof shoveling snow.
Frozen hose bibs
Let's face it, we've all done this one. We leave the hose on the hose bib all through the winter. Somehow the hose fills with water and the water turns to ice. The ice backs up into the wall and presto, you have a free swimming pool in your basement or crawl space this next spring. While the mold spores and termites will certainly appreciate your generosity, you might decide you don't want to be that kind of host. To avoid all that, get the hose off the hose bib immediately. It's possible that it's not too late.
Circuit overload
Ah, the joys of Christmas lights. Christmas trees lit up like Vegas, exterior lights, candy canes and sugar plums all bringing joy and life to the season. That is until the breaker fails and you burn your house down. That does put a damper on the whole season.
If you would like to avoid circuit overloads, you have a choice: spread the added electrical demand out over various circuits. If you have an older electrical system don't push your luck. If your system is newer and your breakers trip, don't just reset the breaker. Adjust the electrical load before resetting things, and if you are "that" house on the block you will need multiple breakers that are dedicated for what you're trying to do.
Fireplace — carbon monoxide poisoning and creosote
Nothing can beat the warmth of a fireplace. Nothing that is, except the joys of filling the house with smoke when the flue isn't open. Then there are the joys of carbon monoxide poisoning when the flue is closed or blocked. Let's not forget the joys of a creosote fire in the flue, resulting in the home burning down. Few things are better than bringing termites and spiders into your home with the wood you have been storing outside. Or watching little Shelly try to burn the home down when she places your soaked T-shirt by the fire to dry it out.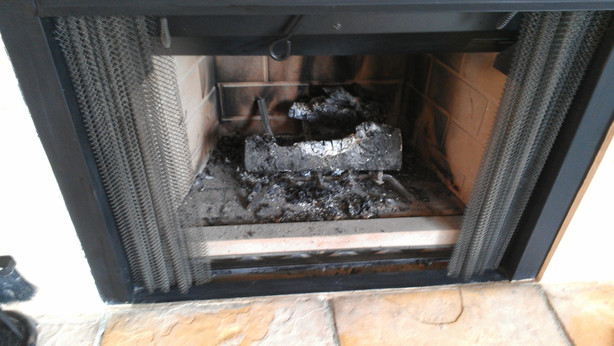 Let's face it, fire tends to be hot. Its potential dangers must be respected and so does the exhaust from fires. One event where the flue doesn't get opened could result in death. Nobody needs that, especially during the Christmas season.
Poinsettias
Those lovely Poinsettias you got from Costco, yeah, they are beautiful, but you might have heard they're poisonous. Actually, it turns out that's not true. Go ahead and let the dog eat the Poinsettias. It will be hard on the plant, but not on the animal.
Make the Christmas tree stable
We have all seen it happen. Little Lincoln thinks Grandma's tree is awesome, so he walks over, grabs a shiny ball and walks away. The problem is that the shiny ball is attached to the tree. The tree falls on him and pandemonium erupts. If Lincoln walks away uninjured, that's the best possible result in this very ugly scene.
Alternatively, you could make sure that the tree is as stable as possible. Try to place one of the supports in the direction the tree is most likely to be pulled from. Make the supports as tight as possible and make sure the tree is securely set into the base. Then we can avoid that drama and get back to the fire.
Flames and dry trees
Got trees? Got flames? Having both in your home can be very dicey, especially when the tree gets dry. The time lapse between "Johnny is too close to that tree with that candle" to "Everyone out, right now!" can be a matter of a few seconds.
Christmas can be a magical time of year. It's magical as the season comes, and it's magical when Aunt Greta goes. As you celebrate this year, do so with just a little bit of preparedness in mind. Then the worst thing that can happen is that awkward moment when Uncle Bob gives you more mincemeat pie.
---
Garth Haslem is a home inspector, meth remediator & author. On Saturday at 11 a.m. to noon, he hosts "The Home Medic" on KSLRadio. Listen in to keep your family and your money safe and secure and visit www.homemedicUSA.com and www.crossroadsengineers.com.
×
Photos
Related Links
Related Stories