This archived news story is available only for your personal, non-commercial use. Information in the story may be outdated or superseded by additional information. Reading or replaying the story in its archived form does not constitute a republication of the story.
Gene Kennedy and Andrew Adams reportingCitizens who witnessed a police chief accidentally shoot himself during a concealed weapons training class are talking about it today. They all agree it was a mistake, but some are coming down harder than others on Riverdale Police Chief Dave Hansen.
There were several people in the training class who think this was purely an accident and the public was never really in danger. But Lewis Walker, who also witnessed the accidental shooting, says Riverdale Police Chief Dave Hansen acted carelessly and should be punished.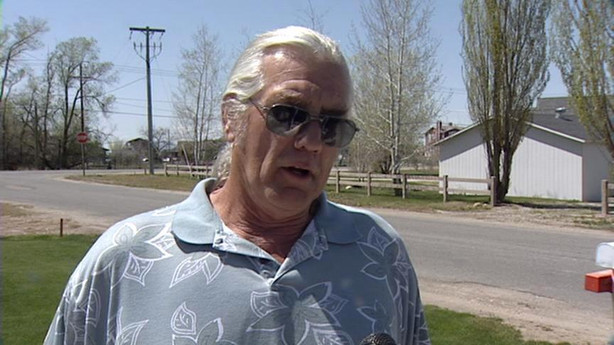 During the class, Hansen accidentally shot himself with his Glock .40 pistol. "He was trying to disassemble the weapon so he could pass the barrel around and show us the rifling," Walker said.
Walker says the chief appeared to be struggling. "It's like he was totally unfamiliar with the weapon," he said.
Witnesses say they heard the chief yelp, "I'm hit," then saw him fall over, leaving the gun smoking on the table. A bullet went through the chief's ankle.
Luckily, the bullet didn't hit anyone else in the class, but it rattled Walker. He thinks the chief was overconfident. "With him being 20-something years in the police department, I think you get, I don't know if you want to call it a carefree feeling, but you do stuff you don't think about," Walker said.
Randy Mills, who also witnessed the accidental shooting, said, "I believe the chief may have been careless in judgment sense, but I never felt threatened or in danger in the class."
A third witness, Don Campbell, said, "I don't think the chief was careless at all. Every time he handled the weapon, it was pointed up and away from everyone in the room. At the time of the discharge, the only one in danger was himself."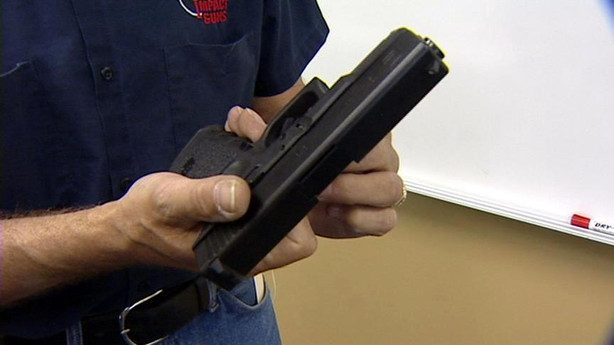 Campbell thinks maybe the chief was a victim of the type of gun he was using. Experts who know the Glock .40 admit to disassemble it you have to pull the trigger. Even if the clip is removed, a bullet could still be in the chamber.
Craig Ball manages Impact Guns in Ogden. He says he never allows live ammo during gun training sessions.
Now Walker says he knows why. "Every one of us, for the hour and a half up 'till that discharge, were in danger because the gun was loaded," Walker said.
Walker believes Hansen should no longer be allowed to teach gun training classes and that the state should revoke his certification to teach.
Three other students and the Riverdale City Attorney disagree with Walker. They all feel this was an unfortunate accident that some are making a big deal out of.
E-mail: gkennedy@ksl.com
E-mail: aadams@ksl.com
×
Related Links