This archived news story is available only for your personal, non-commercial use. Information in the story may be outdated or superseded by additional information. Reading or replaying the story in its archived form does not constitute a republication of the story.
SANDY — More soccer is coming to Salt Lake City — and it officially has a name.
Early Monday morning, Real Salt Lake unveiled the official name and logo for its third-division USL Pro side that will begin play at Rio Tinto Stadium in 2015: Real Monarchs SLC.
The club will be referred to as the Monarchs, but maintains the full nomenclature to help identify it geographically alongside other clubs in USL Pro, such as Arizona United SC, LA Galaxy II and recent Rocky Mountain expansion Colorado Springs Switchbacks.
For new club president Rob Zarkos, it's a chance for soccer fans in the Salt Lake area to experience high-level soccer — with a specific focus to keep it easily financed for families and large groups.
"I'm really excited about the ability to capture the family market," Zarkos told KSL.com before RSL's first leg of the Western Conference semifinals Saturday. "Real is unable to do that because of the success it has had; the price-per-ticket has gone up. For us, our average ticket prices will be around $12. We want a family of four to come with four tickets, four hot dogs and popcorn for under $50."
Season-ticket sales for the Monarchs opened Monday, and start at $112 per year with an upper limit at $490 for the 14-game season.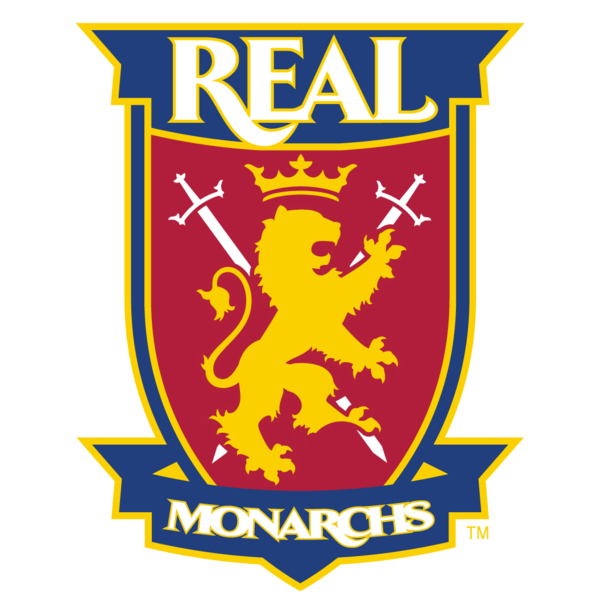 "We are committed to providing another asset to our great state of Utah and the Intermountain region, one which will provide career, sporting and entertainment value to all those who wish to work, play and live here," RSL owner Dell Loy Hansen said in a statement from the club. "The collective presence of the Monarchs and USL Pro on the Utah sports scene deepens our sport's roots in the community, strengthens the infrastructure supporting or elite MLS team, and marks the latest of many initiatives for soccer in Utah."
The Monarchs will play the 2015 USL Pro season at Rio Tinto Stadium, but expect to move into their own facility at the Utah State Fairpark by 2016. Zarkos said his team meets with the attorney general's office every week, and he expects to have a lease ready by Dec. 31 to take to the Utah state legislature in February or March.
"All indications are positive from the public," he added. "We just have to prove the model to them and show why it's a benefit to the Fairpark, in general."
In addition to the 14 USL Pro games played at the Fairpark, the club has also begun meeting with officials to bring a National Women's Soccer League team to Salt Lake City. Hansen is adamant about such an expansion, and the Monarchs have already discussed other possibilities with groups for professional rugby, lacrosse and development-league football franchises to call the Fairpark home.
"Right now, it's really hypothetical, because we are working on USL and focusing on the launch," Zarkos said of the other projects. "We've talked with everyone involved with RSL Women (about NWSL) to give them our ideas, too. Execution isn't quite there yet, though."
The Monarchs were originally going to launch in two seasons, but when Zarkos and Hansen saw several new signings from RSL's Arizona-based academy like defender Justen Glad and midfielder Sebastian Saucedo, they knew they had to get a reserve-level professional team operational as soon as possible. Playing a season at Rio Tinto Stadium makes the most sense for the new squad, which was put together as an organization in about five months. It also has some benefits, Zarkos added.
---
We are committed to providing another asset to our great state of Utah and the Intermountain region, one which will provide career, sporting and entertainment value to all those who wish to work, play and live here.
–RSL owner Dell Loy Hansen
---
"I'm super happy to be in (Rio Tinto Stadium) for at least the next year," he said. "It allows us to have some training wheels and get some synergy off the operation side before we starting training our own people, internally. Then, when we launch at the Fairpark, we're ready to go."
The new stadium is expected to be financed privately by Hansen and RSL, and the Monarchs won't spare any expense — even in the implementation of a turf field, considered one of the few drawbacks to the planned facility by many soccer supporters.
"To get this fantastic stadium, we have to look at turf," said Zarkos, who indicated that the facility will host 95-100 events annually. "I think the turf is going to be all right. We are going to spend a lot of money on it … and we are going to have a matching practice field next to the stadium that will be grass, so we can prepare to play teams on grass, as well. The great thing is this will help the first team to be able to practice on (the turf) when they play teams like Seattle or Portland (who play on an artificial surface)."
The playing surface is a small hiccup when compared to the task of having a second professional soccer club in the Salt Lake area, said former RSL player and current team broadcaster Brian Dunseth. Playing in a stable league like USL Pro is a huge advantage over the old MLS Reserve League, which Dunseth remembers well.
"In the reserve system, I think a lot of guys looked at that as a demotion," he said. "It was a punishment. This USL Pro team will have its own coaching staff, training sessions, and it'll be a professional club as opposed to guys getting called in. Everything will be completely different about this idea."
The Monarchs are finalizing the coaching staff, and expect to have a head coach in place by early December — though Zarkos said the club may announce the final candidate by mid-November.
Related Story
Zarkos also said the player personnel structure for the Monarchs will depend largely on MLS's new collective bargaining agreement that it will sign with the Players' Union this offseason. For now, the club is moving forward under the current agreement, which would include a handful of new signings, the fringe players on RSL's first team and up to five RSL-Arizona Academy pickups — but he expects a lot to change after the postseason concludes.
That system will fast-track the development of RSL's young players, Dunseth said. The idea would've been useful even four years ago, when Salt Lake signed teenager Luis Gil but didn't have the available minutes with the first team to allow him to develop quickly.
Gil turned out fine, earning a couple of U.S. men's national team call-ups this year, and he is expected to be a major focal point of the U.S. Olympic team in 2016, along with his regular starter minutes with his club team. But for the next Gil-like player, Dunseth said the process could be expedited.
"If he had this USL Pro team here, the next Luis Gil has the perfect opportunity to be comfortable and still get important games," Dunseth said. "(The Monarchs) afford him an opportunity to develop at a very similar amount of games that a Kyle Beckerman might get."
If nothing else, it gives soccer fans in Utah another outlet to quench their insatiable thirst for the sport at a family-friendly price that Zarkos promises will be a focus of the organization for years to come.
"From a fan perspective, it brings even more soccer to the state and the region," Dunseth said. "This region has been hungry for a lack of soccer.
"It's an opportunity for a cheaper ticket, more soccer available, and the soccer geeks like myself will get to play general manager and identify young kids who can go to the next level. You can do that (in baseball) with the Bees now, and you'll have the same opportunity (with the Monarchs)."
×
Photos
Related Stories