Estimated read time: 1-2 minutes
This archived news story is available only for your personal, non-commercial use. Information in the story may be outdated or superseded by additional information. Reading or replaying the story in its archived form does not constitute a republication of the story.
One of the superdelegates is switching his allegiance from Hillary Clinton to Barack Obama. Joe Andrew was appointed chairman of the Democratic National Committee by Clinton's husband in 1999. He had announced his support for the New York senator last year on the day she declared her candidacy for the White House. He's also writing a letter to other superdelegtes urging them to heal the Democratic rift and unite behind Obama.
**Abuse alleged at FLDS compound**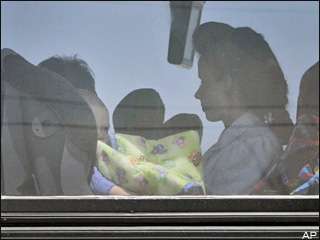 The latest allegations from the FLDS ranch are of possible sexual abuse of some young boys taken from the polygamist sect's ranch and of broken bones in 41 of children. In a written update provided to lawmakers, the state Child Protective Services division says it is looking into possible sexual abuse of boys based on interviews and journal entries. The disclosures are the first suggestions that anyone other than teen girls may have been physically or sexually abused.
**Cher and Tom Cruise? Really?**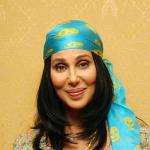 Cher was "crazy" for Tom Cruise when the couple dated. (Did you know they dated?) Cher believes they could have been a "great big romance" if their hectic schedules hadn't forced them apart. Cher was 39 when she dated 23-year-old Cruise. She admits: "I was crazy about him."
×
Most recent News stories