Estimated read time: 2-3 minutes
This archived news story is available only for your personal, non-commercial use. Information in the story may be outdated or superseded by additional information. Reading or replaying the story in its archived form does not constitute a republication of the story.
Keith McCord reportingThe next time you take your vehicle in for service, there's a chance that the technician working on it was a finalist in a nationwide auto skills contest. AAA and Ford Motor Company have co-sponsored the competition for years, and today was the Utah state finals.
In the competition, there are 10, two-person teams representing nine high schools in Utah. Each team has a vehicle to work on -- a vehicle that's been intentionally "bugged" with problems by Ford technicians. The challenge: diagnose the problems and fix them in the shortest amount of time.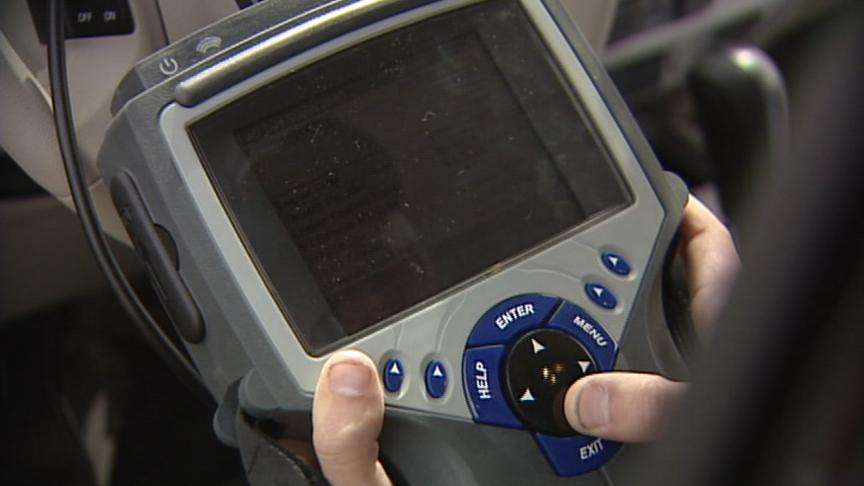 The contestants only have 90 minutes to get their cars running, so everything these teams do is fast-paced. They check under the dash, under the hood, and speed-read a manual to confirm a problem. No one wastes any time.
For the past 14 years, AAA and Ford have held this annual Student Auto Skills Contest. Ten teams from each of the 50 states and Puerto Rico compete.
Each state's contestants are on equal footing; that is, they work on identical vehicles with identical problems. In this case, they're working on 2008 Ford Escapes. "These are brand new cars, so we know that the problems that we put in them are the only problems they have," explained Rolayne Fairclough, spokeswoman for AAA of Utah.
No major transmission or engine overhaul work is required in these contests. Today, there were 10 problems on each car to diagnose and solve. The main problem was just getting the engine started. "Things like lightbulbs and fuses, no starts, engine performance; you got a lot of electrical stuff going on," explained Jonathan Owens, with Ford Motor Company.
When the teams think they have the problems solved, they take the vehicles for a quick spin around the parking lot. If satisfied, they pass the so-called "point of no return" into the garage, where the Ford technicians go down the checklist and grade each team.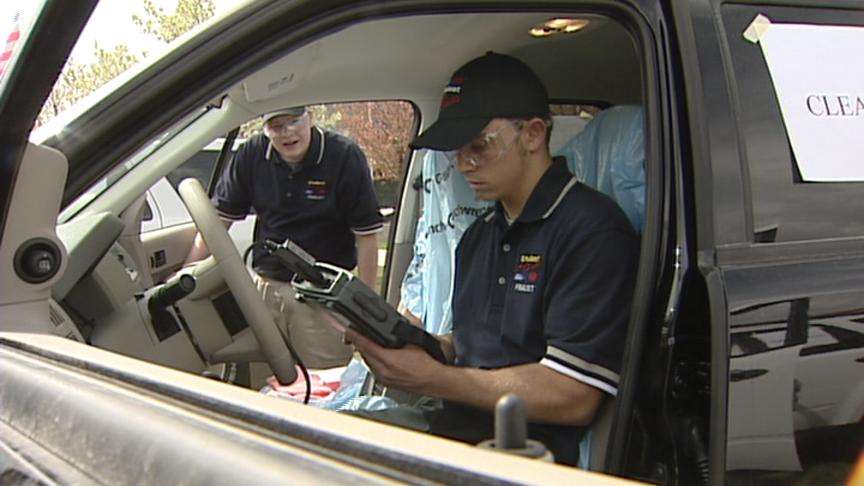 "We don't know how many things that are wrong. But in the practice the last few weeks we have a list of set things that we check right off the bat, which really helped us with fuses and relays and that," said Alex Taylor, Cottonwood High School senior.
The winning team from Utah was Austin Springer and Benjamin Hernandex, both from Provo High School. They will now compete in the national finals at Ford's main factory in Dearborn, Mich., in June. Fifty-one teams in all will compete, and the problems will be a lot more difficult to diagnose!
There are prizes and scholarships awarded in this contest, but one of the main reasons for having it each year is to encourage young people to consider becoming automobile technicians.
E-mail: kmccord@ksl.com
×
Most recent Utah stories