Estimated read time: 2-3 minutes
This archived news story is available only for your personal, non-commercial use. Information in the story may be outdated or superseded by additional information. Reading or replaying the story in its archived form does not constitute a republication of the story.
Sam Penrod reporting As the price of oil keeps skyrocketing, it may actually be good news to one small Utah community.
There's talk crews have struck oil not far from the town of Mayfield in central Utah. As oil keeps hitting a new record high almost daily, folks in Mayfield are hoping talk of an oil well may mean a boost for the town's economy.
A drill rig about five miles south of Mayfield is said to have hit oil in the last couple of weeks. Right now, a locked gate keeps curious onlookers away, but we watched as heavy equipment was brought into the work site.
Officials with Wolverine Gas and Oil say they are in the process of testing for oil and trying to determine if there are quantities high enough to pump the oil for commercial use.
So far, no oil has been sold, and the testing will take another few weeks.
Old-timers from the area are hopeful the well will produce oil so there is less dependence on foreign oil. Mayfield resident Reg Thorpe said, "We've heard for so many years that there is oil and gas in the area, and there's been a lot of wells drilled, but this is the first one that they've ever admitted that there's oil in it."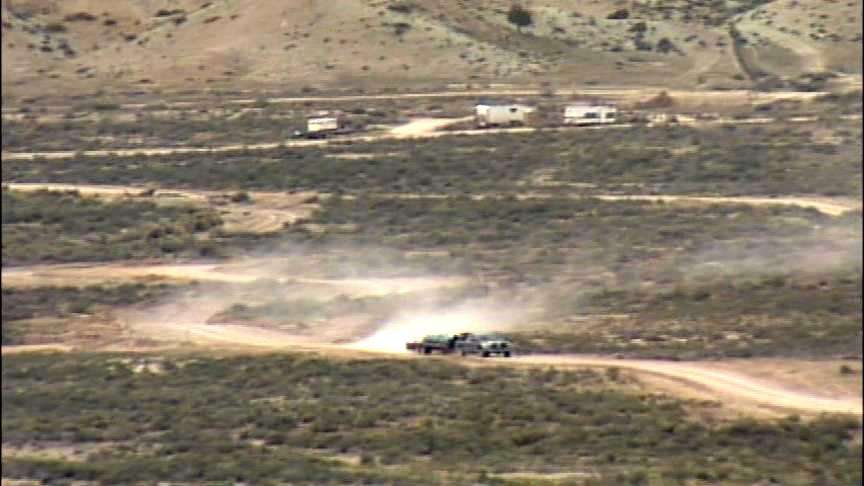 Another town resident, Ken Anderson, said, "I'm glad to hear it, and the people that lives in Salina is the same way. We'd just like to see more of them, which I think in the near future you will see."
Wolverine Oil and Gas actually struck oil a few years ago several miles south of Mayfield, and that has proven to be a worthwhile effort.
So far, the pumps have collected 5.5 million barrels of oil out of the ground from 12 wells, and more wells are being drilled.
In Mayfield, the word is optimistic, but it is still early in the process to see if this oil field will prove to be profitable.
E-mail: spenrod@ksl.com
×
Most recent Utah stories