This archived news story is available only for your personal, non-commercial use. Information in the story may be outdated or superseded by additional information. Reading or replaying the story in its archived form does not constitute a republication of the story.
Keith McCord reportingIt's spring, and people are heading outdoors for their favorite recreation activities. If you're an avid mountain biker, you'll be interested in a brand new model that's designed and built in Utah County.
As far as mountain bikes go, this one is unique -- first off, in the way it's built; and second, the materials used to build it. These bikes are so specialized that only 200 will be made this year.
Payson, Utah, located at the southern tip of Utah County. Population: under 20,000.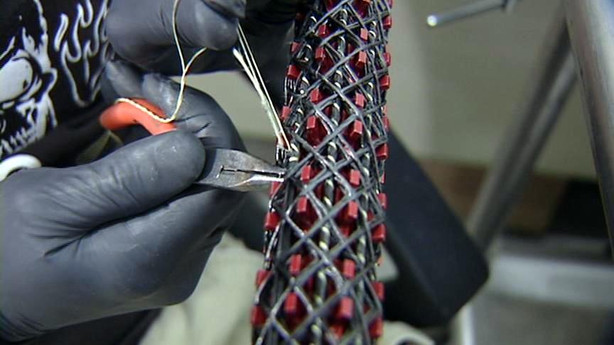 Payson is also home to Delta 7 Sports, which manufactures the brand new Arantix mountain bike -- a bike that's getting worldwide attention. "The Arantix bike is intended for very serious riders and people who want the absolute best and latest in bike technology," explained Tyler Evans, program manager for Delta 7 Sports.
Visually, it's a head-turner. There's no solid tubing for the frame. It's spiderweb lattice design called "IsoTruss" uses the simple geometry of a triangle to create incredible strength.
Dr. David Jensen is the co-inventor of the IsoTruss design. "It's advantage is its weight. You get a lot of stiffness and a lot of strength with a light weight," he said.
The Arantix bike's frame only weighs 2.5 pounds. Though it looks fragile, it is the most durable frame in the world.
The frame is also completely handmade. A small group of employees carefully wind carbon fiber and Kevlar strands in precise patterns. Thousands of feet of fiber is used.
When that's done, each frame tube is baked in an oven at 255 degrees for four hours.
It's a labor-intensive process, which means from the time an order is placed to finished product takes about three months.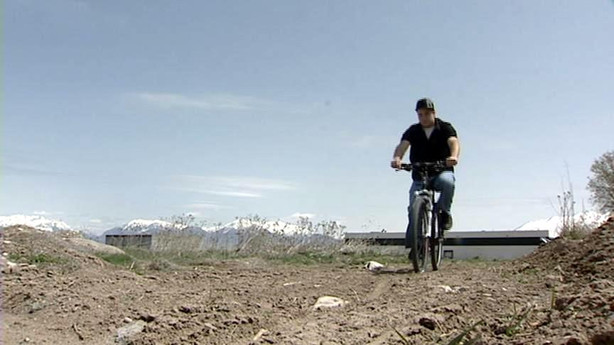 "The IsoTruss represents one of the most dramatic improvements in bicycle technology in a long, long time. So, there's people from all over the world interested and watching eagerly," Evans said.
Delta 7 Sports delivered its first bike just last month and will produce only about 200 bikes this year. As far as the future? The technology can be used in more than just mountain bikes. "This could be used for any structural application. It could be used for automobile components, aircraft components, poles, any place where weight is an issue," Jensen said.
As you might suspect, this isn't your "father's Oldsmobile," or mountain bike! These are for the serious biker. Just the frame alone costs $7,000. A fully-assembled model is $12,000.
For more information on Delta 7 Sports and the Arantix bike, click the related link.
E-mail: kmccord@ksl.com
×