Estimated read time: 2-3 minutes
This archived news story is available only for your personal, non-commercial use. Information in the story may be outdated or superseded by additional information. Reading or replaying the story in its archived form does not constitute a republication of the story.
Update: Utah's commuter train FrontRunner made its way down the tracks from Ogden to Salt Lake City this morning. The train that left Ogden this morning was full of dignitaries. Parties are being held at stops along the way.
The public can ride the train starting at 2 this afternoon. There is no charge until Wednesday.
Earlier:
Alex Cabrero reporting
FrontRunner will finally be operating Saturday. The Utah Transportation Association's commuter train will have its first VIP run at 8:00 Saturday morning and it's first public run at 2 p.m.
When this project was first announced years ago, April 26, 2008 sounded like some futuristic "Jetsons" date. Now, it's here.
By now, many of us have seen FrontRunner. But until now, no one has really seen who's going to drive it.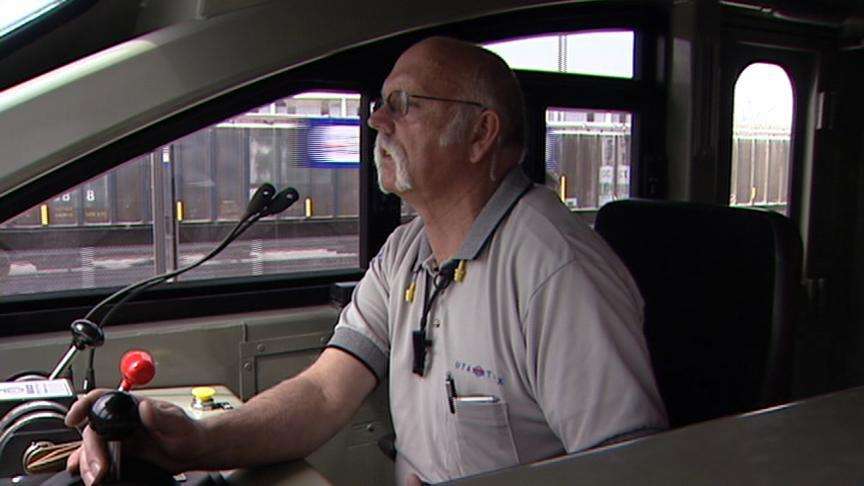 "It's a nice privilege. It's really good. I'm really excited about it," said FrontRunner driver Jerry Davis. He has been with UTA for 32 years driving buses and TRAX. But there's something about a train that makes him feel like a kid again.
"It's awesome, but it's also intimidating too," Davis said. "You've got a lot of power behind you."
Saturday, Davis and all that power are going to be transporting people for the first time. Along with the first ride there will be a whole lot of parties at a whole lot of FrontRunner stations.
It all starts at 8 a.m. in Ogden where the VIP-only inaugural train will begin its first ride. It will arrive in Roy at 9 a.m. and Clearfield at 9:40 a.m. Then Layton, Farmington, Woods Cross and into Salt Lake City at 1 p.m.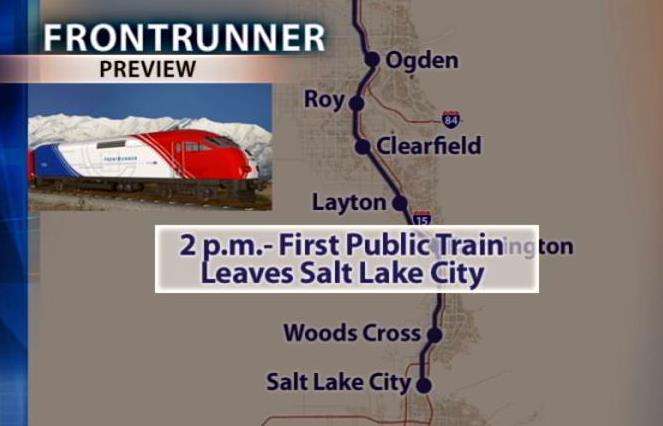 The first public train leaves Salt Lake at 2 p.m. That's when Davis says his eight months of training will matter for real. "A lot of work, but it's really been worth it," he said.
His biggest concern, though, is people crossing the guard arms while they're down. He says it happens all the time. "When we were first testing out there, there were kids standing in the middle of the tracks playing chicken with us," Davis said.
Davis says it takes six to eight seconds to begin slowing down the train. It's going to take even longer to slow down his adrenaline for Saturday. "I really love TRAX, and it was a toss-up to come here, but I'm really glad I did. This is a lot of fun," he said.
It certainly is a lot of fun.
For more information on Saturday's FrontRunner celebrations, click the related link.
E-mail: acabrero@ksl.com
×
Related links
Most recent Utah stories