Estimated read time: 3-4 minutes
This archived news story is available only for your personal, non-commercial use. Information in the story may be outdated or superseded by additional information. Reading or replaying the story in its archived form does not constitute a republication of the story.
SALT LAKE CITY — Fred Roberts, un ex combatiente de la Segunda Guerra Mundial no puede encontrar palabras para expresar su gratitud por el reconocimiento que se le dio a su servicio y sacrificio.
"Hubo un tiempo en que la Segunda Guerra Mundial quedó en el olvido. Al principio, siempre se recordaba, pero después cayó en el olvido como si no hubiera habido guerra. En los últimos dos años más o menos, me di cuenta de que están honrando a los ex combatientes de nuevo", dijo.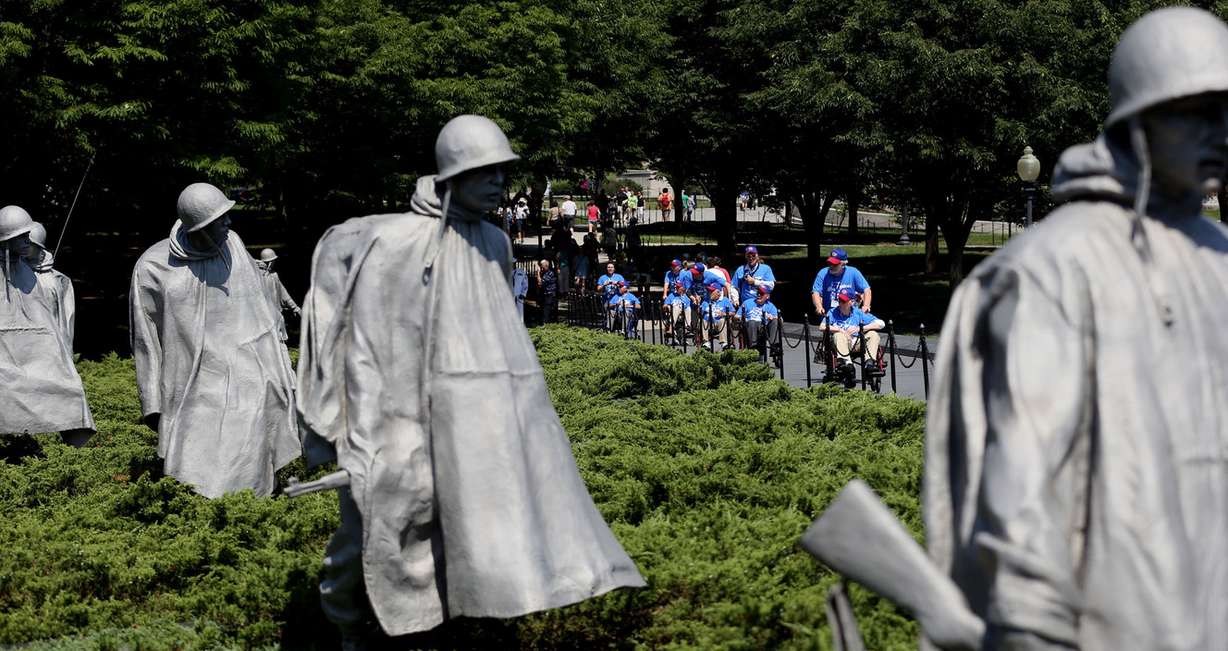 Roberts fue uno de 66 residentes de Utah —64 hombres y dos mujeres— que recibieron una despedida de héroes el jueves al tomar un Vuelo de Honor de Utah con destino a Washington, DC, para visitar el monumento que se les construyó.
Familiares, amigos y líderes de la comunidad se reunieron en un hangar de la Guardia Nacional Aérea de Utah para saludar a los veteranos, con edades desde 87 a 98. Motociclistas de la guardia patriótica escoltaron sus autobuses al aeropuerto internacional de Salt Lake.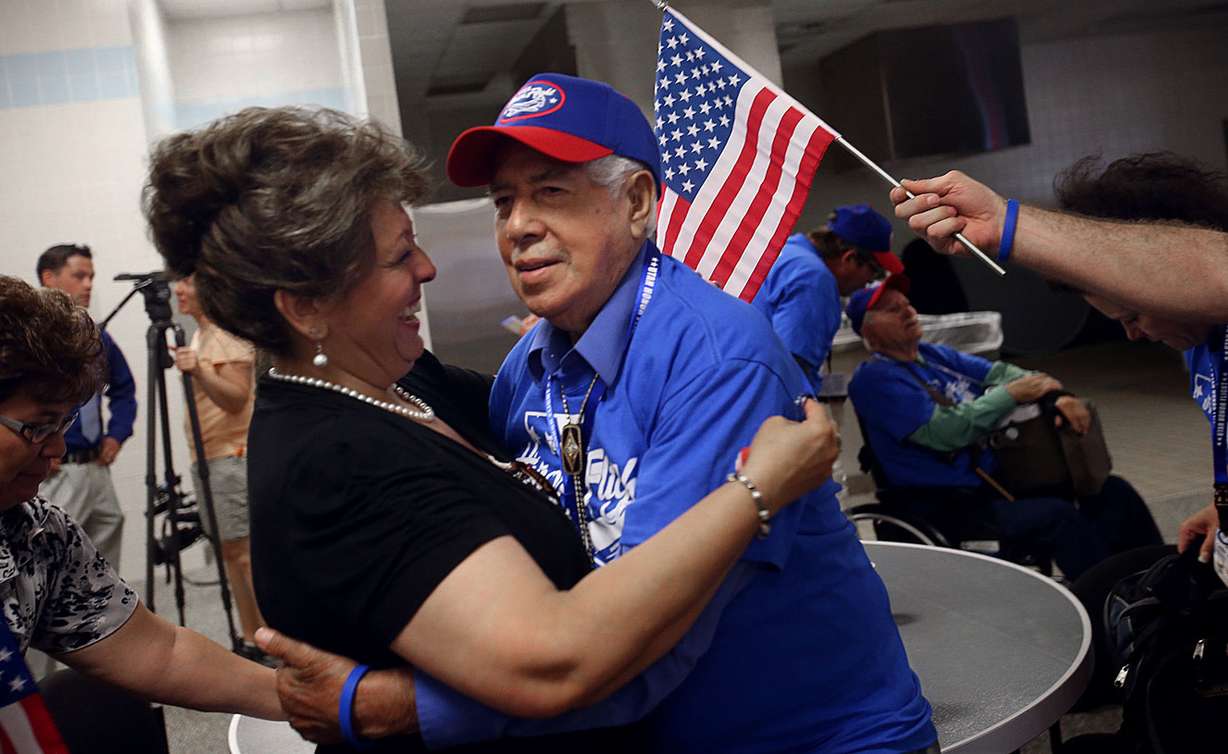 KSL está patrocinando el vuelo y recaudó más de $ 70,000 del público para ayudar a cubrir los gastos para dos vuelos de honor más planeados este año. Cuesta alrededor de $ 1.000 dólares mandar a un ex combatiente a Washington.
Un acompañante, por lo general un miembro de la familia o amigo, acompaña a cada ex combatiente en el viaje de tres días que incluye visitas a los monumentos de la Segunda Guerra Mundial, Guerra de Corea y el Cementerio Nacional de Arlington. Los acompañantes pagan sus propios gastos.
En el caso de Roberts, su acompañante es un hombre al que no había conocido hasta hace dos semanas. Steve Cheever, de Murray, se ofreció después de perderse la oportunidad de ir con su propio padre en un Vuelo de Honor de Colorado el pasado verano. El papá de Cheever murió poco después de regresar del viaje.

"Estoy haciendo esto en su honor", dijo Cheever, y agregó que también se siente muy honrado de acompañar a Roberts y su esposa María de 65 años.
Roberts no ha visto el monumento y se emociona al pensar lo que le hará sentir.
"A mi edad, creo que esta es la última oportunidad que voy a tener de verlo", dijo este hombre de Ogden de 88 años de edad.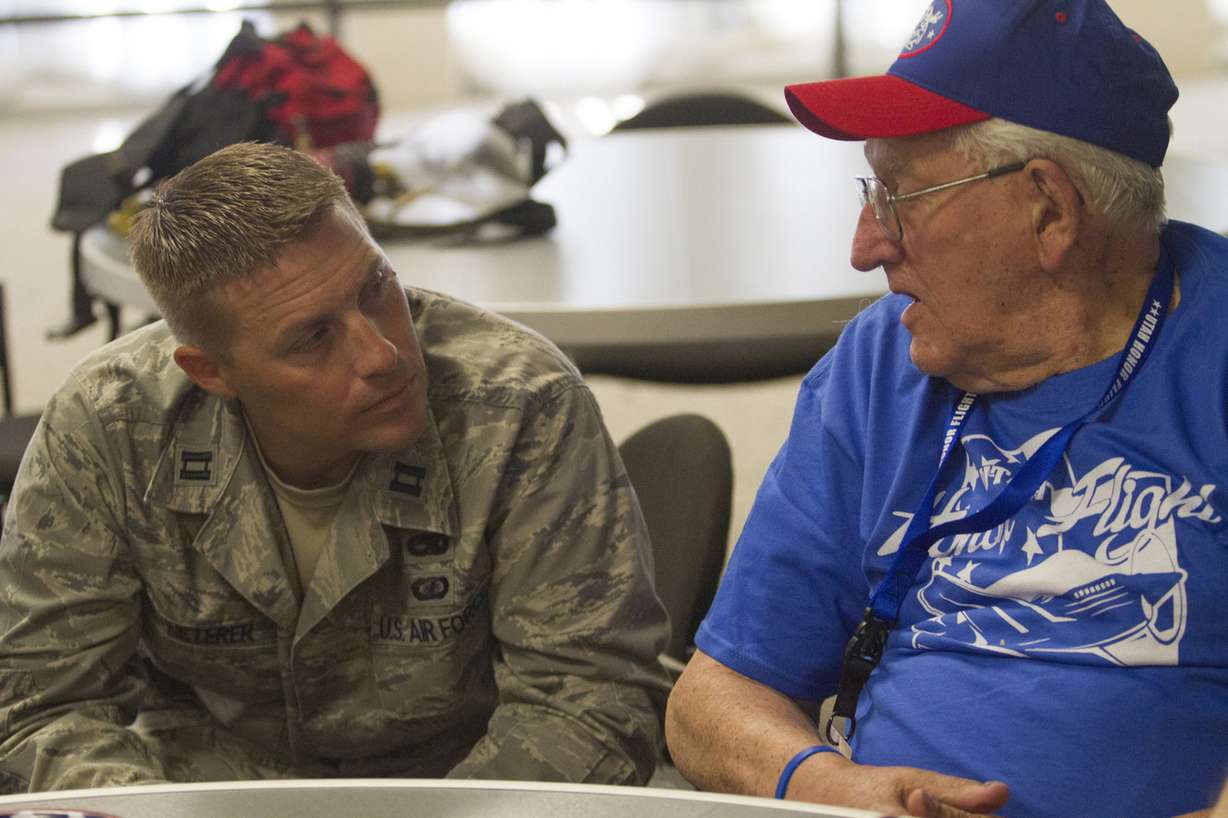 Roberts se enlistó en la Marina a los 17 años. Se desempeñó como operador de radio en un destructor naval en Iwo Jima, Okinawa y las Filipinas.
Los sonidos conmovedores de una banda de gaitas marcaron un desfile de veteranos en silla de ruedas por el aeropuerto. Los pasajeros de la aerolínea detuvieron sus conversaciones y se pusieron de pie a aplaudirles mientras sus acompañantes los llevan en sus sillas de ruedas por la terminal.
El gobernador Gary Herbert los saludó en la puerta y les deseó lo mejor en su viaje.
"Es bueno poder rendirle homenaje hoy a estos sobrevivientes", dijo Herbert, cuyo suegro fue piloto de la Fuerza Aérea en la Segunda Guerra Mundial. "Es necesario nunca olvidar el sacrificio de los ex combatientes en la Segunda Guerra Mundial. No podemos estar suficientemente agradecidos."
Traducido por Amiel CoccoAmiel es el gerente y editor de www.TodoSobreAmor.com donde se dan consejos de amor a las parejas y familias. Amiel tiene una licenciatura en Marketing y Comunicaciones de la Universidad Brigham Young
×
Photos
Most recent News stories