Estimated read time: 3-4 minutes

This archived news story is available only for your personal, non-commercial use. Information in the story may be outdated or superseded by additional information. Reading or replaying the story in its archived form does not constitute a republication of the story.

Paul Nelson reportingPolice who patrol the neighborhood where a 7-year-old girl was kidnapped and murdered are looking into new training for children. Officers say they want all the children living at a South Salt Lake apartment complex to complete the program, and they'd like to see it extended citywide.

Teachers at Woodrow Wilson Elementary School lay fresh pink flowers regularly next to a picture Hser Nay Moo. School counselor Marsha Webster says the school also planted a tree as a permanent memorial for the girl who was found dead more than three weeks ago. "They planted an Eastern Redbud tree which will have heavy pink flowers on it for a very long time," she said.

The girl's family is trying to get on with their life. Family spokesman Paul Van Dyke said, "I've spent quite a bit of time with them since this tragedy, and they've had good days and bad days."

If there was some sort of self-defense training students in Woodrow Wilson could get, Van Dyke says he's behind it all the way. "Perhaps all children should be given some basic information about keeping themselves safe," he said.

Well, the information could be coming soon. Since the murder, the South Salt Lake Police Department started looking into teaching a self-defense program called radKIDS to every child in the South Parc Townhome complex, where Hser Nay Moo lived, and possibly to all children in the city.

South Salt Lake police spokesman Gary Keller said, "It's new, it looks exciting, and it's something that I think we'd like to see in our schools."

Here's an example of what a child trained in radKIDS would do: If someone grabs the child by the arm, that child would give the attacker repeated hits to the nose and kicks to the shin. If that child gets tackled from behind, he would step on the would-be abductor's foot and give elbow shots to the face; and the child won't stop until the bad guy lets go.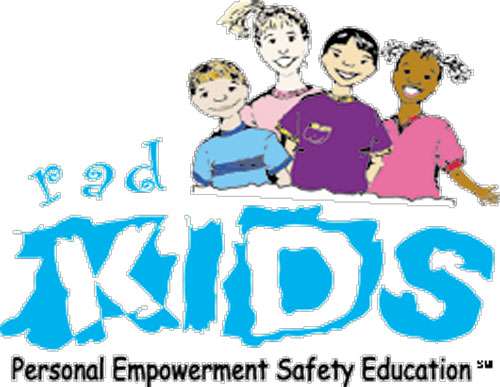 Keller says the program teaches children how to announce to the world that they're in trouble. "Small children are very shy. A lot of times they know something's wrong, but they won't announce it. Basically, with radKIDS, the first thing is they are taught to yell at the people saying, 'I don't know you! Get away from me!'"
RadKIDS regional director Alyson Larsen says, "They have the understanding of how special they are, how no one has the right to hurt them, and how they can get away and tell someone if it ever happens to them."
Larsen says the goal is to have every child in every school district trained in the program. South Salt Lake police need to look through their budget before they can say when, or if, the training will happen.
For more information on radKIDS, click the related links.
E-mail: pnelson@ksl.com
×
Related links
Most recent Utah stories