This archived news story is available only for your personal, non-commercial use. Information in the story may be outdated or superseded by additional information. Reading or replaying the story in its archived form does not constitute a republication of the story.
Jed Boal reporting Many people in Park City are grieving the loss of a young missionary and high school soccer star killed in Brazil. Elder Matthew Knoop was killed by a hit-and-run driver Sunday.
Friends tells us police have no leads in the case. We talked with friends who say Elder Knoop had a way of standing out.
People who knew Matt Knoop are feeling a lot of pain. But they can't help but smile when they talk about his victories on the soccer field and his devotion to his faith.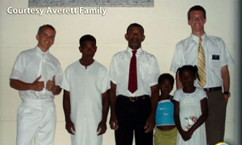 As his stake president put it, Elder Matt Knoop was a stand-out young man, literally and figuratively.
President Scott Palmer, of the Park City Stake of The Church of Jesus Christ of Latter-day Saints, said, "He was an adult way before his time. Among his peers, he was looked up to, not only physically but spiritually and otherwise."
Matt Knoop grew up in the tight-knit Park City community. Ten months ago he went to Brazil to serve The Church of Jesus Christ of Latter-day Saints in Brazil. Sunday he was hit and killed by a car in a small town not far from Salvador.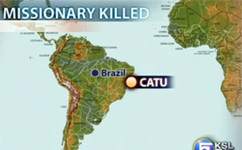 President Palmer described him as, "Just a good, well-rounded young man. Not too fanatical about any one thing. Great athlete, good student, but he loved the gospel of Jesus Christ."
Elder Knoop played varsity soccer all four years in high school, which was an unusual feat.
Mike Guetschow, former Park City soccer coach, called Elder Knoop an "absolutely special" soccer player. Guetschow says Elder Knoop helped his team win state championships in 2004 and 2006, and earned first-team all-state honors as a senior. He watched as the quiet leader matured.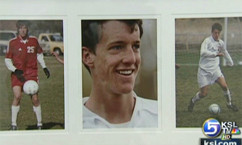 "In addition to the outstanding ability, the way that he gave back to the team was taking the younger guys under the wing and leading them through the process," Guetschow said.
The coach says the team had special chemistry: tight teammates, close families. The championship was a life highlight for all of them. "What he brought every day to our team and to our community made it all a better place."
Just one week ago, another Park City High School grad was killed by a hit-and-run driver. Connie Blount attended the University of Kentucky and was struck down by a truck crossing a Lexington Street. Blount and Elder Knoop attended school together, and the timing makes it that much more painful for the community.
Police may not release Elder Knoop's body to the family while they continue their investigation.
E-mail: jboal@ksl.com
×
Related Links