This archived news story is available only for your personal, non-commercial use. Information in the story may be outdated or superseded by additional information. Reading or replaying the story in its archived form does not constitute a republication of the story.
This story is sponsored by Ogden Clinic. Visit the Ogden Clinic website or call 801-475-3075 for more information about the procedure or to schedule a consultation with office. We are happy to answer any additional questions you may have.
Do you suffer from "terrible colds" that seem to never go away? How about severe sinus pain and pressure, difficulty breathing, a constant stuffy nose and tender and swollen areas on your cheeks, forehead and nose for more than three months out of the year? If you answered yes to any of these questions you may be one of 37 million people in the United States suffering from Chronic Sinusitis.
Chronic Sinusitis can dramatically impact your quality of life. From fatigue and loss of sleep to missing work and detachment from your family and friends, this condition can make everyday tasks daunting and downright miserable. In studies comparing individuals with chronic conditions, sinusitis patients scored worse in measures of bodily pain and social functioning (ability to engage fully in social activities with friends and family) than patients with congestive heart failure.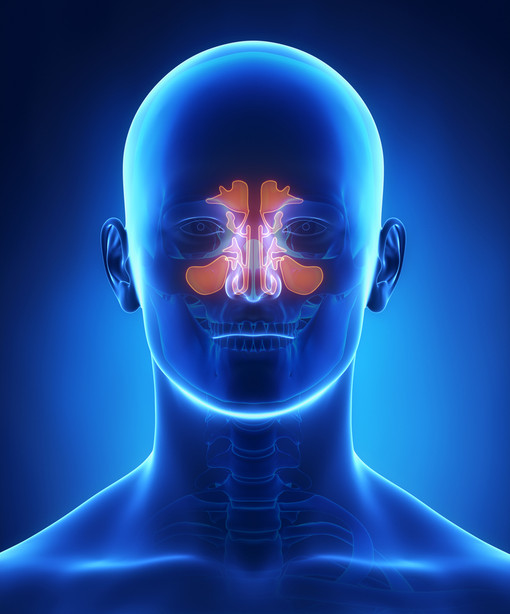 The impact of sinusitis on productivity is significant. One study estimates that sinusitis contributes to 61.2 million lost workdays annually, at an opportunity cost to employers of almost $18.3 billion. Another study looking at a sample of large U.S. companies characterized sinusitis as one of the top ten most costly conditions for employers.
Patients who suffer from sinusitis should work with their doctor to try traditional therapies first such as decongestants, salt-water rinses, and a variety of over the counter medication and antibiotics. However, if you try all of these remedies with no success, there is a new solution that can help.
Balloon sinus dilation, also known as Balloon Sinuplasty, is an FDA approved, minimally invasive procedure that provides immediate long-lasting relief to patients by reopening sinus drainage pathways. During the procedure an ear, nose and throat specialist works to reshape the anatomy by inflating a small balloon in key areas to expand the pathways for sinus drainage. Additionally, a recent study found Balloon Sinuplasty is as effective as traditional sinus surgery, with significantly less downtime.
Balloon Sinuplasty is a quick outpatient procedure with rapid recovery time. Here are some the most commonly asked questions we get about this treatment option:
Which patients are ideal for Balloon Sinuplasty treatment?
The ideal patients for Balloon Sinuplasty treatment:
Are diagnosed with recurrent or persistent sinusitis.
Suffer from four or more sinusitis infections per year with only limited relief from maximal medical therapy.
Do not respond to antibiotics, decongestants or nasal sprays.
Suffer from disease in multiple sinuses including frontal, sphenoid and maxillary. Is the procedure painful?
Because there is usually no removal of delicate bone or tissue from the sinus drainage pathways, there is typically minimal discomfort and bleeding. Balloon Sinuplasty can be done using local anesthetic with or without mild sedation and can be performed in the clinic office.
What is the recovery time?
The recovery from Balloon Sinuplasty is almost immediate. The procedure is very similar to going to the dentist - you can do it in the morning and go to work after. Patients find that Balloon Sinuplasty fits within their lifestyle.
Are there any side effects? If so what are they?
There are no major side effects with Balloon Sinuplasty treatment. Patients may experience a little bit of light bleeding and pressure, but it is usually minimal.
Where can people go to find more information?
Visit the Ogden Clinic website or call 801-475-3075 for more information about Balloon Sinuplasty or to schedule a consultation. We are happy to talk you through the procedure and answer any additional questions you may have.
×