Estimated read time: 2-3 minutes
This archived news story is available only for your personal, non-commercial use. Information in the story may be outdated or superseded by additional information. Reading or replaying the story in its archived form does not constitute a republication of the story.
Daniel Sorensen was a long shot to make an NFL roster, but the target just got closer in Kansas City.
The NFL has seven draft rounds and Sorensen was passed over by every team at least seven times. That doesn't usually bode well for one's NFL aspirations, but Sorensen landed in a favorable situation in K.C. and has made the most of it.
BYU alumnus and Chiefs head coach Andy Reid has a history of giving former BYU players a shot to make his roster, but it's still up to the player to prove he belongs in the league.
"I really like it here," Sorensen told Jeremiah Jensen who traveled to Charlotte, North Carolina, to report for his very popular segment on SportsBeat "Locals in the NFL."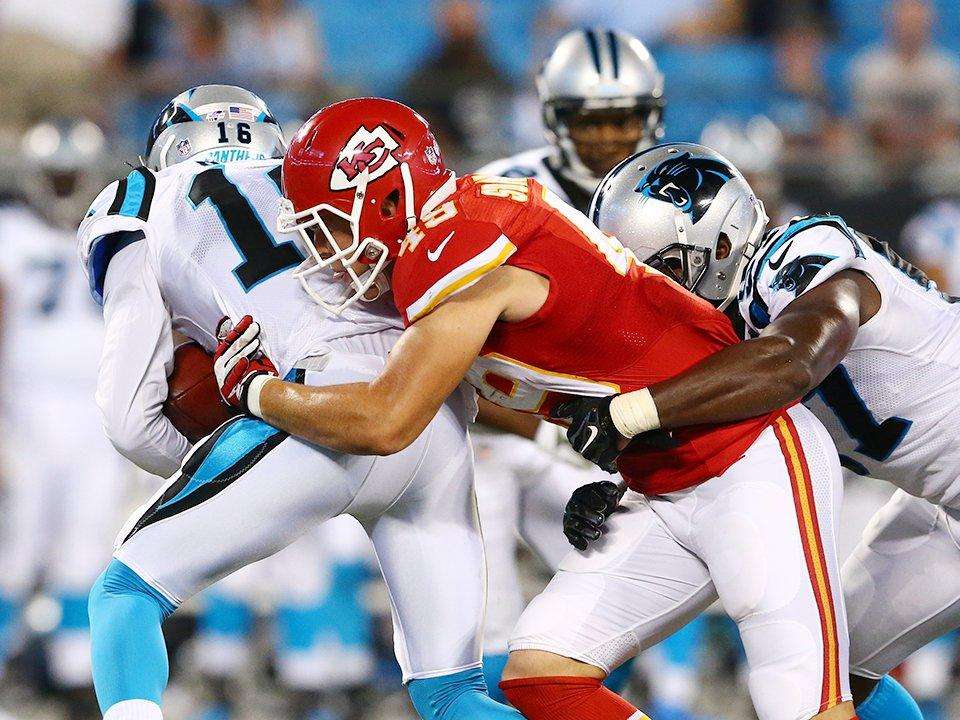 "I feel at home and with the coaching staff and the players around me, I feel very comfortable and confident here," Sorensen said.
Sorensen has started the past two games at strong safety as All-Pro Eric Berry nurses some injuries. He has a pair of tackles and has appeared in over a dozen special-teams plays. He's also made several interceptions in practice.
Sorensen played in 51 games as a Cougar and holds the school record with 23 pass breakups. Valuable experience that has molded him into a valuable defensive stopper.
"The (BYU) coaches there do a great job. (They) got me ready on special teams, and defense; understanding defensive schemes and things like that, they did a great job, but there is still a lot to learn," said Sorensen.
Sorensen played for four years at BYU and sandwiched an LDS Church mission between his freshman and sophomore seasons. The 24-year-old has game and life experiences and that has helped him avoid the overwhelming "wow" experience many rookies face.
"I think when it's all said and done and you're out there on the field and it's still football. I feel comfortable out there," said Sorensen. "Then after your first game you can calm down a little bit and just focus in on your job and your responsibility."
After spending so many years wearing blue, what's it like wearing red?
"It's a different kind of red. It's a different red," he said.
×
Most recent Sports stories