SALT LAKE CITY — A Utah judge has approved a petition from a Michigan woman to have her son's body exhumed and taken from a Clearfield cemetery back home to Michigan.
In 1980, then 17-year-old Lee Jourdan ran away from home and made his way to Utah, where he died.
The oldest of five children, Lee was a habitual runaway. His mother, Mary Hagadus, said his first attempt was in the second grade.
"He says, 'It's not because you're a bad parent.' He says, 'Mom, I don't know why I run away. I guess I'm always looking for something I haven't found,' " Hagadus recalled.
As a single mother, Hagadus worked part-time jobs and struggled to support her family. She admits it was a tough life for Lee and her other children.
---
I prayed and I prayed and I prayed that someday he would come home.
–Mary Hagadus, Lee Jourdan's mother
---
"I prayed and I prayed and I prayed that someday he would come home," she said.
Then in 2013, she received a message on Facebook. It was from a woman in Utah who said Lee had died in a car accident in 1982. He was buried at a cemetery, the woman said, under the name Lee Beeler.
Kathy Jones, Lee's "step-sister," told the Ogden Standard-Examiner she discovered the information in some old letters she found following her mother's death in 2003. Her stepfather, Robert Beeler, had apparently taken Lee in shortly after he ran away from Michigan.
Jones contacted police, but they had no luck in finding Lee's real family, the Standard-Examiner reported. Ten years later, she was able to track Hagadus down via social media.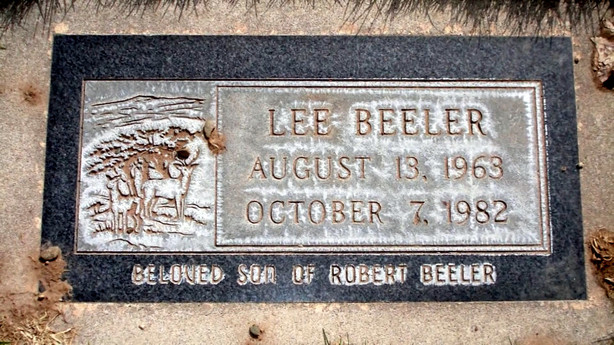 When Hagadus called Clearfield police, officers confirmed that Robert Beeler had told them Lee was his stepson.
"He says this man was his stepfather and said his wife was the biological mother of Lee. They used that for the death certificate," Hagadus said.
She immediately sent pictures of her son to Clearfield police to prove that his real name was Lee Jourdan.
"They took (the photos) and verified that, yes, he was the same person buried in the grave," she said.
Hagadus believes he would have wanted to be buried near his real family, under his real name.
"He always got back in touch with me, so I can't imagine him not wanting to be with us," she said.
Clearfield City plans to exhume Lee Jourdan's body sometime in August, the Standard-Examiner reports. His mother has tentative plans for an Aug. 30 memorial service.
Contributing: Dave McCann
×
Photos