Estimated read time: 3-4 minutes
This archived news story is available only for your personal, non-commercial use. Information in the story may be outdated or superseded by additional information. Reading or replaying the story in its archived form does not constitute a republication of the story.
This story is sponsored by Utah.com. From hiking and camping to touring the national parks, Utah.com has everything on what to do and where to stay in Utah.
How well do you know Utah's most popular national park? You've probably heard of it, but have you really experienced it? We compiled five popular things to do and see in Zion - some might be familiar and hopefully a few of them you haven't tried. Zion National Park is full of incredible views, exciting hikes and unearthly earth forms. There's something to do for everyone, age one to 100, so rally your crew before summer is over and head to the lower- left corner of the state for a weekend mind bend. Need a place to stay? There are some incredible lodging options in the neighboring town of Springdale.
1. Zion Canyon Visitor Center & Zion Human History Museum
The visitor center, besides dropping some knowledge about the park, is a model of green construction. The museum, a mile up the road, lays out centuries of human inhabitation and all the prehistoric geology that came before it.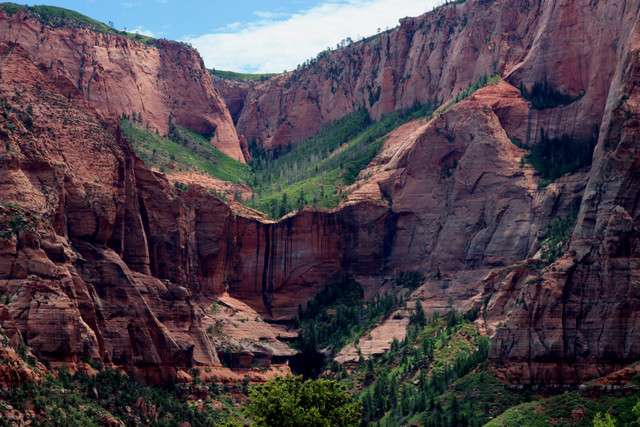 2. Kolob Canyon
The Kolob Canyon section of Zion National Park is perfect for active hikers and lazy drivers. Right off Interstate 15, this hike through brilliant red sandstone cliffs gives you access to Timber Creek, Taylor Creek and Kolob Arch.
3. Zion-Mt. Carmel Highway
Take a quick drive past - and through (via a mile-long tunnel) - the shape- shifting mountains east of the park. Watch for bighorn sheep, balancing hoodoos and more green than you expected to see in red rock country. People from all over the world make a point of taking this drive.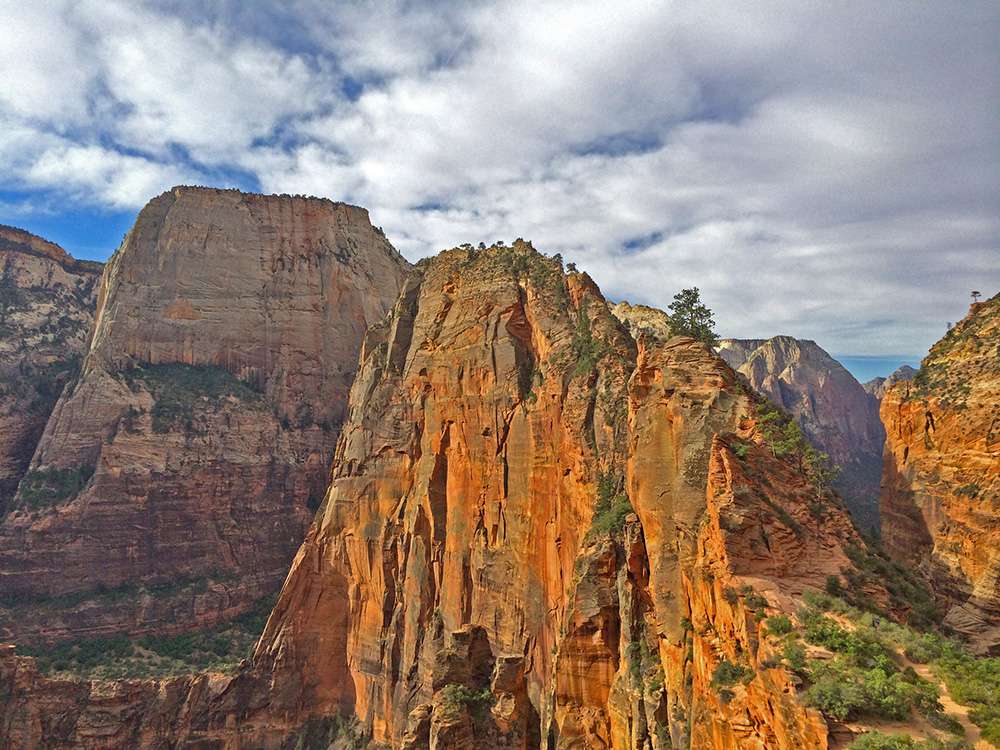 4. Angels Landing
There's no view more dramatic than what you see hanging onto a chain bolted into a cliff. The last half-mile of the hike challenges you physically and emotionally as you climb a razor-thin sandstone fin, but if you make it you'll have a terrifying photo to show your friends. If you're acrophobic, you probably shouldn't even look at the pictures.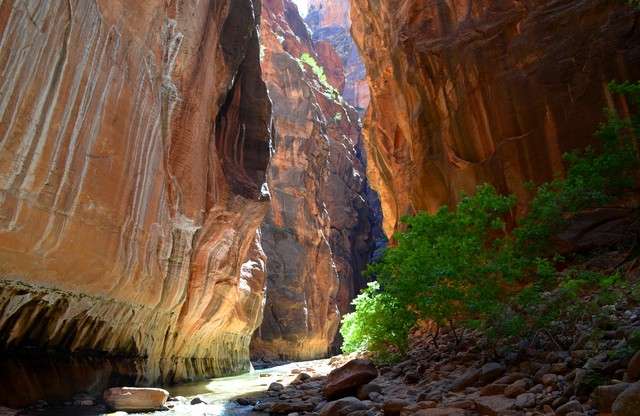 5. The Narrows
Some activities in Zion can get too hot in July or August, but not the Narrows. Slosh through the cool river that cut the canyon that's providing all the shade. You'll mostly be in up to your ankles but a few stretches get waist-deep. Probably the wrong time to break out those leather pants.
Whether you choose to take part in one or all five of these adventures, taking a weekend this summer to explore Zion National Park is the perfect way to make long-lasting memories.
×