Estimated read time: 2-3 minutes
This archived news story is available only for your personal, non-commercial use. Information in the story may be outdated or superseded by additional information. Reading or replaying the story in its archived form does not constitute a republication of the story.
Becky Bruce and Sarah Dallof reportingA case of identity theft in Cache County led police to two unusual suspects -- college cheerleaders. Between them, they're facing nearly 40 felony charges for allegedly stealing credit cards and racking up a nearly $1,000 tab.
North Park police say 18-year-old Charles Glover and 19-year-old Richard "Skyler" Nelson were enjoying the day at the fun park in North Logan when they spotted two unattended purses and decided to help themselves.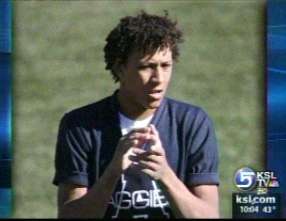 Sgt. John Italasano, with the North Park Police Department, said, "To go and do it so blatantly and not even go out of the area where they live to do it, it's pretty stupid."
According to police, Nelson and Glover grabbed two unattended purses, took them into the bathroom to sort through, and stole two credit cards. Then the pair went shopping to stores like Wal-Mart, where police were finally able to track the cards.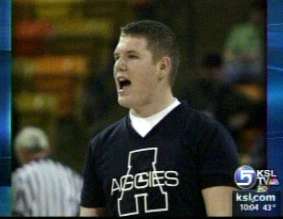 Italasano says the women noticed almost right away that something was amiss. One realized her purse was missing and went looking for it. When it reappeared, she alerted the other woman, and they both realized their credit cards had been taken.
But Italasano says it took some time for police to be able to pinpoint who had the credit cards. The banks didn't shut them down right away, so once police had the credit card statements in hand, they were able to figure out where money had been spent and subpoena surveillance tape.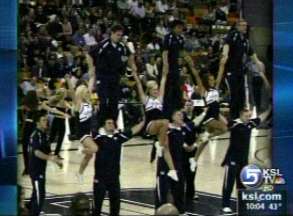 "Found out where they were used and what time, went in, got surveillance video, were able to pinpoint who used them and when," Italasano said.
Glover and Nelson were caught on tape using the cards at Wal-Mart. Additionally, one of the victims recognized one of the suspects from the day at the fun park.
The guys blew nearly $1,000 all told between purchases there and at other area businesses.
Now they're each facing 19 charges and they're off the squad.
Tiffany Evans, with Utah State University, said, "Everyone is aware of the code of conduct and the expectations that we have for them as representatives of the institution."
Police say this is just another reason why you should watch your purse or wallet very carefully, you never know who might grab it.
E-mail: bbruce@ksl.com
E-mail: sdallof@ksl.com
×
Most recent Utah stories