This archived news story is available only for your personal, non-commercial use. Information in the story may be outdated or superseded by additional information. Reading or replaying the story in its archived form does not constitute a republication of the story.
LOGAN - No hay ningún un momento más memorable para un padre que cuando su hijo toma su primer aliento. Una mujer de Logan había capturado el nacimiento de su bebé en la cámara, pero recientemente se enteró de que esas fotos personales pueden haber sido tomadas y utilizadas para anunciar un falso negocio de fotografía.
A los 5 meses de edad, Olivia Metz ya ha sido presentada en el Internet.
"Cuando ves algo así, si alguien toma una foto de tu hijo, mamá osa sale", dijo Whitney Metz.
Whitney Metz dijo que una fotógrafo profesional tomó fotos de su hija durante y después de su nacimiento. La fotógrafo subió las fotos a un sitio web, pero (las cosas) no quedaron ahí.
Kylee Maughan, la fotógrafo, recibió un mensaje.
"Hey, encontré tus imágenes siendo utilizados por otra fotógrafo", dijo Maughan.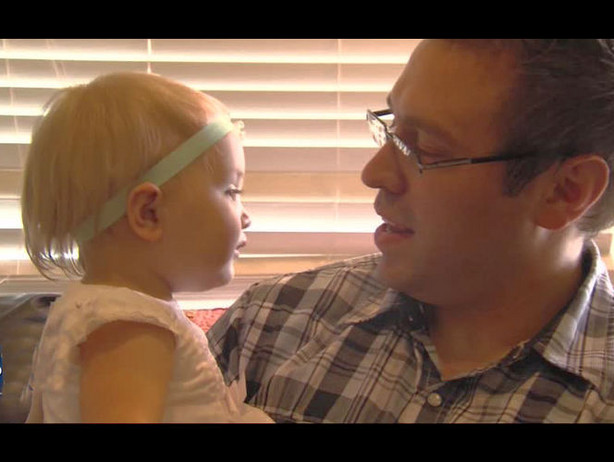 Y no sólo unas cuantas fotos.
"Ella envió más de 20 a 30 fotos directamente desde mi sitio web", dijo Maughan.
Metz y Maughan, dijo el mes pasado, que otra persona había utilizado las fotos con derechos de autor para tratar de conseguir clientes. Maughan envió su propio mensaje.
"Yo le dije que podía pedir disculpas públicamente en su página de Facebook y explicar que había estado usando imágenes de manera ilegal y que colocara la etiqueta de mi página de negocio, y que pidiera disculpas a todas las mamás que participaron, y su segunda opción era ir a los tribunales", dijo Maughan.
Después de más de ocho horas sin una respuesta, Maughan ha publicado toda su interacción con la fotógrafo acusada en su blog. Doce horas más tarde, ella ya tenía 17 mil visitas. Y finalmente llegó una respuesta.
"Empecé mi negocio de fotografía para ayudar a pagar mis estudios universitarios. Esta es una lección dolorosa que aprender, pero una que nunca olvidaré ", dijo Maughan de la respuesta.
Maughan dijo que no tomará acciones legales, pero Metz dice que la disculpa no es suficiente.
"Ella tiene que ver el rostro de alguien de quien robó las fotos", dijo Metz.
×