This archived news story is available only for your personal, non-commercial use. Information in the story may be outdated or superseded by additional information. Reading or replaying the story in its archived form does not constitute a republication of the story.
WOODS CROSS- Un taller de fin de semana para manejar tomará lugar para mostrarle a los adolescentes lo peligroso que pueden ser los rigores de conducir y cómo evitar situaciones mortales.
Los accidentes automovilísticos son una de las principales causas de muertes de adolescentes en todo el país, y este fin de semana, un evento gratuito llamado Ford Driving Skills está en Utah para ayudar a los nuevos conductores a aprender cómo mantenerse seguros en la carretera.
Cuatro cursos de conducción, en Manheim Utah en Woods Cross, se han diseñado para dar a los nuevos conductores experiencias reales de los peligros en la carretera. Es divertido, es aterrador - pero lo más importante, está mostrando a estos jóvenes cómo manejar en una situación dramática, todo esto con el objetivo de recortar las fatalidades en los adolescentes al manejar.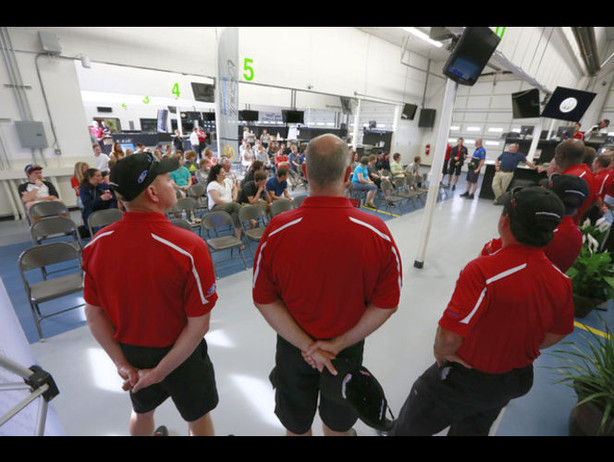 La adolescente aprendiz de conducir Makayla Egbert dijo que tomó el curso 'conducir distraída', en la que tenía que escribir una frase en su teléfono mientras mantenía la misma velocidad y llamó al curso "imposible".
"Le está dando la experiencia sin el choque real o el derrape actual, por lo que creo que es muy valioso, de verdad," dijo la madre de Makayla, Wendy Egbert.
En el 2012, los conductores adolescentes en Utah han sido parte de más de 10.000 accidentes, y aproximadamente la mitad terminaron con heridas, según la NHTSA. Hubo 29 muertes de adolescentes durante ese periodo.
Cada curso tiene como objetivo hacer que esos números bajen. Los cursos abordan diferentes tendencias problemáticas entre los conductores jóvenes, el mayor de los cuales es el conducir distraído.
"En ningún momento deberías tomar el teléfono mientras estás conduciendo", dijo Nolan Katerberg, el director del programa Ford Driving Skills. "Tus amigos prefieren verte llegar a salvo en lugar de que les envíes una foto de ti mismo".
El evento tendrá cuatro sesiones, dos el viernes y dos el sábado. La sesión del viernes por la tarde es de 1 a 5:30 pm. La primera sesión del sábado será desde las 8 am hasta el mediodía, con el registro a partir de las 07:30 am. La sesión de la tarde del sábado comenzará a la 1:30 pm, con la apertura de la inscripción a la 1 pm.
Ford Driving Skills es gratis para el público. Las personas pueden inscribirse en línea en drivingskillsforlife.com. Los cursos se llevaran a cabo en Manheim Utah, 1650 W. 500 South, Woods Cross, Utah.
×