Estimated read time: 2-3 minutes
This archived news story is available only for your personal, non-commercial use. Information in the story may be outdated or superseded by additional information. Reading or replaying the story in its archived form does not constitute a republication of the story.
Lori Prichard and Randall Jeppesen reportingA Springville man, who has already served six years in prison for killing a woman while driving drunk, was convicted today on his latest drunken driving charge.
One could argue that Robert Van Dyke is a chronic repeat offender. This is his seventh drunken driving conviction in the past 17 years, and on this latest charge of felony drunken driving it didn't take jurors long to reach a verdict.
Van Dyke didn't even flinch when the verdict of guilty was read. But his attorney says both he and his client are disappointed that the jury reached this conclusion. "I'm disappointed. I thought the case was presented well, and I thought we actually proved he was a safe and capable driver," said defense attorney Shelden Carter.
Though Van Dyke's attorney admits his client had one beer the night of September 25, 2007, he says he was not drunk when he left this ballpark in Spanish Fork.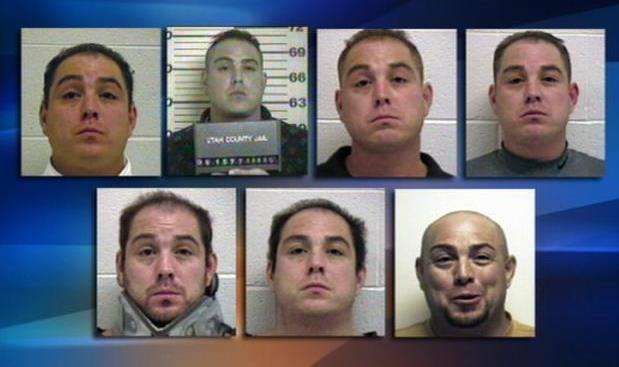 The Spanish Fork police officer who arrested Van Dyke that night after seeing him swerve within his lane, says the jury got it right. "The jury took what we had to say and took it to heart; and they brought back the proper decision," Officer Matt Johnson said.
Art Brown, who is the head of Utah's chapter of Mother's Against Drunk Driving (MADD), says this conviction is a win for the community. "It sends a message, too, that the community made a difference. The actual community made a difference by the 911 call," he said.
It was Travis and Heidi Bird who got involved in this case without knowing they were really getting involved. Travis called 911 to report seeing Van Dyke getting into his car. According to Travis, Van Dyke was drunk.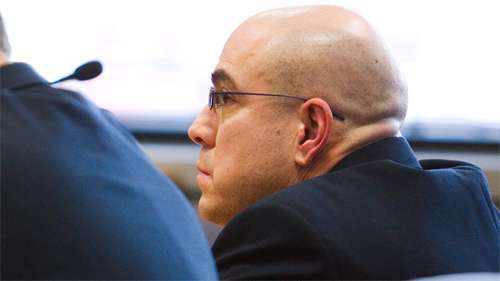 Utah County prosecutor Craig Johnson says that the Birds' testimony was crucial to the case. "We're grateful for people like the Birds and the others who testified that said, 'We don't want him driving around the streets of Spanish Fork, or Utah County for that matter," he said.
"Justice was done here. Mr. Van Dyke has been a scourge to our society for many years," the prosecutor added.
Even though Van Dyke hasn't been sentenced yet and could face up to five years in prison for this latest conviction, his attorney says they are ready to appeal. "We have to lodge an appeal after the sentencing. It's got to be 30 days from the date of sentencing," Carter said.
Back in 2000, Van Dyke was convicted of killing Michelle Bradley in a drunken driving accident. Eyewitness News spoke with Michelle's family this afternoon to get their reaction to Van Dyke's latest drunken driving conviction. They summed up their feeling in one word: good.
E-mail: lprichard@ksl.com
E-mail: rjeppesen@ksl.com
×
Related links
Most recent Utah stories