Estimated read time: 1-2 minutes
This archived news story is available only for your personal, non-commercial use. Information in the story may be outdated or superseded by additional information. Reading or replaying the story in its archived form does not constitute a republication of the story.
Jed Boal reportingUtah now has one of the strongest laws in the nation to protect dogs and cats from cruelty. It's now a felony to torture them. The governor joined supporters of the bill for a ceremonial signing today.
Animal rights advocates pushed for years to better protect our dogs and cats from cruel treatment and torture. Utah becomes the 44th state to make the deliberate torture of a cat or dog a third-degree felony on the first offense. Animal cruelty was a misdemeanor.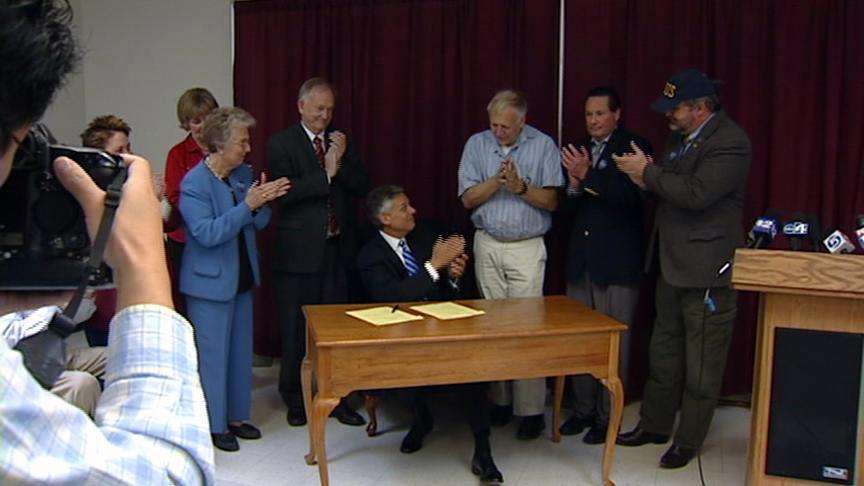 Gov. Jon Huntsman officially signed the bill into law last month but joined animals rights advocates for a ceremony today. He said it was popular legislation in his three-dog household.
"As we treat our animals, so do we treat our fellow human beings. There is a connection there that I think is undeniable," Huntsman said.
Extensive research has established a strong link between animal torture and criminal violence against other human beings. Animal rights advocates says it sends a strong message.
"This is huge, and looking at the bigger picture, it also helps to move us away from violence as a society," said Gene Baierschmidt, with Humane Society of Utah.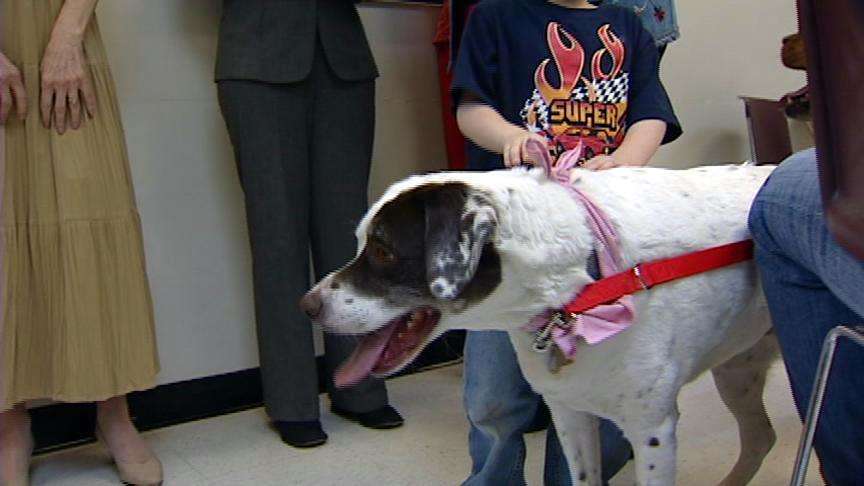 Andrea Reynolds' dog Sadie was stabbed in the face by a neighbor two months ago. That attack added fuel to an already emotional debate.
Sadie is healing, her attacker is behind bars on other charges, and Reynolds thinks the new law is just. "It was a pretty traumatic event for my dog and my family. Maybe the timing was right to help get this legislation passed," she said.
Animal abuse on the first offense is punishable by up to five years in prison and a $5,000 fine.
E-mail: jboal@ksl.com
×
Related links
Most recent Utah stories