This archived news story is available only for your personal, non-commercial use. Information in the story may be outdated or superseded by additional information. Reading or replaying the story in its archived form does not constitute a republication of the story.
This story is sponsored by Young Automotive Group - providing customers with value, respect and understanding.
With long hours of sunlight and an extended school vacation, there's no time like summertime for family outings. When kids, free time and the outdoors meet, you'd better be prepared. Before you pack up the family for that outdoor concert, rodeo or race, learn a few tips to make that summertime experience a bit more, well, sunny.
Pack in the accessories
While summertime generally means warm weather and sunny skies, that's not always the case. Summer rainstorms and dipping evening temperatures can leave your kids wet and cold in their shorts and flip-flops. Be sure to dress kids in comfortable, layered clothing that will work for Utah's hot days and occasional chilly evenings. You should also make sure that kids (and parents) are wearing comfortable shoes (unless you want to carry your 3-year-old for a few hours).
While summer weather is half the fun, try to limit sun exposure by packing sunscreens, hats and sunglasses to keep the whole family protected. Speaking of protection, guess who else loves summertime? Mosquitos and other insects. Toss in the insect repellent to keep your family bite-free.
It's likely you're not the only one drawn to a fun outdoor event, so keep the crowd factor in mind. Bring hand sanitizer and ear plugs to keep everyone comfortable. (A little ibuprofen for mom and dad never hurt, either.)
Ditch the stroller
Outdoor venues are often unpredictable, with dirt paths, grassy areas and loads of stairs. Keep things simple by ditching the strollers. Instead, consider a sling or baby backpack as both work great for babies. Not to mention that a little walking might be refreshing for toddlers and little ones. Pack a backpack or other comfortable tote to stash your outdoor fun must-haves.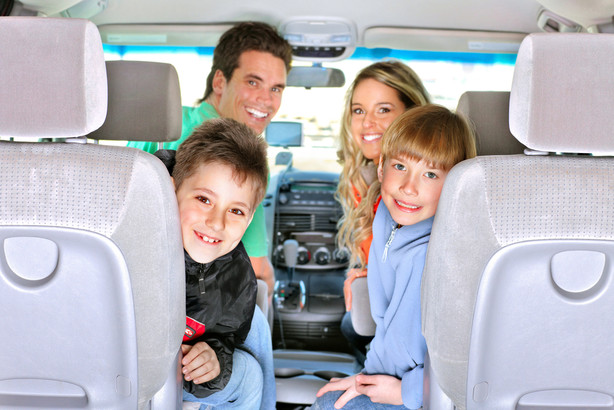 Bring the cashThere's nothing like a hungry, screaming child and a cash-only concession stand to make you wish you'd planned a little better. Be sure to bring cash to outdoor events — even if you've already purchased your tickets. Parking, concessions and other items may be available on a cash-only basis, so don't let a missing $20 ruin your day of family fun.
Drink, drink, drink
Did you know that dehydration is the leading cause of daytime fatigue? Not only that, but severe dehydration can also land you or your kids in the emergency room. The risk of dehydration is especially high during the summer months, when the high temperatures sap your body quicker than usual. Make sure your kids are well-hydrated before you leave the house. Pack a bottle of water for each family member and make sure everyone's drinking regularly.
Get the naps in
Summer evenings are the perfect time for an outdoor event. That said, it's also the time of day when young kids start to get a little, well, cranky. Adjust nap times to accommodate for a later night than usual. If you have small children, make sure you have a blanket and cushions to make them comfortable in the event that their energy lets out before the event does.
Choose the right event
Summer or not, bored kids are ornery kids. Choose events that will keep the whole family entertained. Avoid concerts that appeal only to "your generation" or venues that don't cater to kids and families. If you're looking for a great event, consider Rocky Mountain Raceways in West Valley, where fast cars, good food and fun times will keep parents and kids entertained through all of those long summer hours.
Check out other related articles sponsored by Young Automotive Group.
×