This archived news story is available only for your personal, non-commercial use. Information in the story may be outdated or superseded by additional information. Reading or replaying the story in its archived form does not constitute a republication of the story.
OGDEN — Ninety years ago at the peak of a craze over the discovery of King Tut's tomb, Peery's Egyptian Theater in Ogden was born.
The theater opened its doors on July 3, 1924, with a decor featuring Egyptian designs and hieroglyphics. There were 24 Egyptian theaters built in the U.S. during the 1920s, according to the Egyptian Theater Foundation, but now Peery's is one of only a few that are still standing.
It first hosted silent movies accompanied by an organ, and later evolved to show 20th Century Fox films and become a Disney flagship theater. The theater closed for health code violations in 1984, but was saved from demolition and renovated by a group from the community and reopened in 1997.
"In our community, it's huge," said Egyptian Theater Foundation president Karen Wright. "We call it our little gem because being an Egyptian theater, there are only a few left in the United States."
A black and white soiree is being held to celebrate the theater's anniversary on Saturday. There will be theater tours, fine dining, an auction and dancing with a live band.
As Peery's Egyptian Theater celebrates its 90th birthday, we spoke with three people who have intimate ties to the theater. Their experiences are shared below.
Van Summerill
The grandeur of Peery's Egyptian Theater captured Van Summerill's imagination as a child.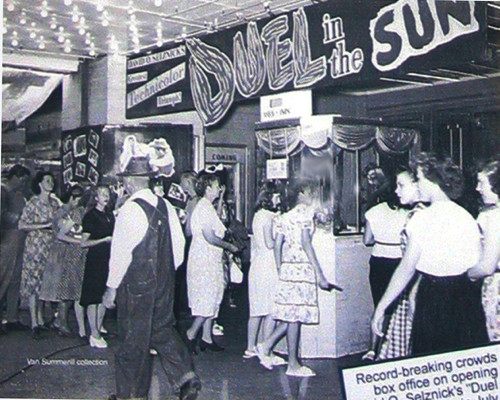 His parents discovered the Egyptian Theater had three-hour Saturday morning kids shows, so they would drop him off to watch the morning films for 20 cents. In those days, Summerill said filmgoers were able to enjoy a newsreel, cartoon and a short subject film, plus the feature.
"I was fascinated with that building because it was all Egyptian decor," he said. "I knew that building was pretty special and so I enjoyed sitting in the audience just looking around at all of the Egyptian artwork."
When the films ended, Summerill said the curtain would go up and a tall man would walk out. He would introduce himself as the manager of the theater and announce that they were going to call out ticket numbers to give prizes to the room full of children, like cans of Hi-C orange juice and a bike.
Once the prizes were distributed, Summerill said the manager would step up to the mic and tell the children he had a pin in his hand, and that if it was quiet enough in the theater to hear the pin, he would let them watch five more cartoons.
"The place turned into a morgue — it just got so quiet and everyone would sit on the edge of their seats and watch him," he said. "He would put his hand forward and hold that pin between his thumb and index finger. Then he would drop it and then the tension, oh the tension (we felt) while we waited for his decision. He would always say 'I heard the pin. We'll have five more cartoons.' And everybody would cheer."
---
The place turned into a morgue — it just got so quiet and everyone would sit on the edge of their seats and watch him.
–Van Summerill
---
Summerill got to know the theater's manager and his wife and kept in touch with them until they passed away in their 90s. He said he asked the manager multiple times over the years if he really did have a pin in his hand during the showings, but he wouldn't answer and only smile. Eventually, he admitted he never had a pin in his hand and that it was just for show.
Summerill stayed close to the theater and took his first job there as an assistant manager in 1962 when he was 19 years old. He studied at Weber State University and ended up working at the school for 40 years, but at the same time held part-time jobs as a doorman, assistant manager and projectionist at the Egyptian.
He joined an organization called the Historical Theater Society in 1973 and estimates he's traveled with the group to visit about 900 historic theaters. When he saw the Egyptian Theater fall into disrepair, he helped rally the community together to save the building from being torn down. Now he serves as the historian for the Egyptian Theater Foundation.
Cleone Weston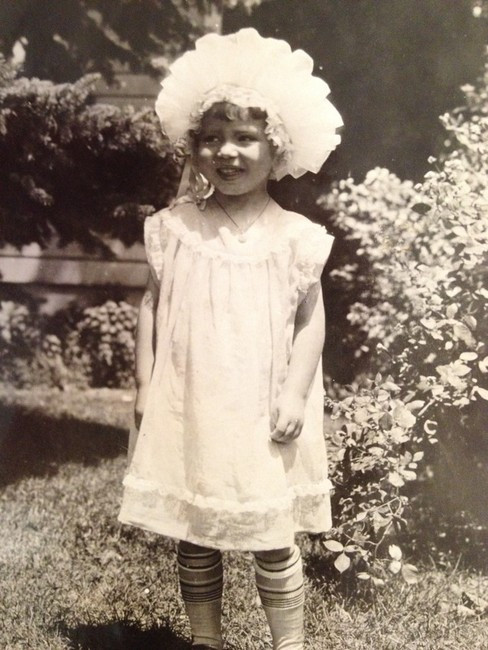 Cleone Weston will celebrate her 90th birthday on the same day as the theater's 90th anniversary soiree. Her mother, Doris Richards, was a theatrical organist in the early days of the Egyptian Theater.
Richards didn't use any music when she played the organ but would watch the show and play something to match the mood. If it was a fast show, she would play fast, but if it was dramatic she would play something else.
"She could play anything that she'd heard on the radio," Weston said. "She could sit down and play it — even some of the harder operas."
Weston also learned to play the organ, but said she had to use the music. She has lived in Ogden her entire life.
"It's just like home to me — I've lived here so long," Weston said. "I don't even want to go anyplace else."
Her family will celebrate her 90th birthday with a dinner at her home.
Karen Wright
Wright grew up around the Egyptian Theater and remembers walking up and down Washington Boulevard and attending matinees. She continued attending shows through the years and eventually ended up volunteering there for the Sundance Film Festival.
The Egyptian Theater Foundation sponsored one of the showings she volunteered at and approached her about joining their board. She is currently in her second year of serving as the group's president.
She said the 830-seat theater is absolutely stunning and has unique features like atmospheric lighting.
---
It looks like you're outside looking up to the heavens.
–Karen Wright
---
"You look up at the ceiling and it looks like the sky with lights that twinkle," she said. "It looks like you're outside looking up to the heavens."
The theater continues to host a lot of classic films and performances. Two local ballet companies perform shows like "The Nutcracker" there throughout the year.
Over the decades, the theater has continued to serve as a great community gathering place, she said.
"We all just love the theater, and that's why we're there," Wright said.
×
Photos
Related Links