Estimated read time: 2-3 minutes
This archived news story is available only for your personal, non-commercial use. Information in the story may be outdated or superseded by additional information. Reading or replaying the story in its archived form does not constitute a republication of the story.
THE MOORS — The highly anticipated "Maleficent" is now in theaters, but is it worth your time?
The Disney movie is a re-telling of the classic story of "Sleeping Beauty," but this time from the perspective of the iconic villain Maleficent.
The movie makes a bold choice and completely changes the story we all know as well as the villain we love to hate. The movie takes the timeless fairy tale and spins it on its head and totally messes with everything you know about Aurora and Maleficent.
While the movie is a serious departure from what we know, it's still interesting and at times fun to take this ride with the characters as we get to know them in a whole new light.
The movie has some interesting concepts and solid action, but the entire world is made up of computer generated images as opposed to anything "real," which is distracting. The pacing and humor also gets clunky and awkward on more than one occasion, and that can make it hard to stay focused and interested.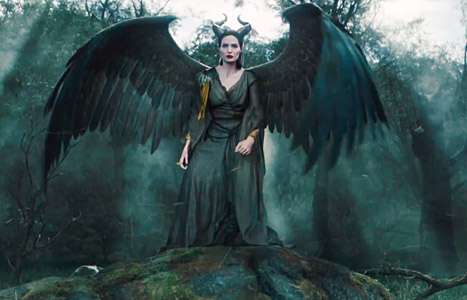 At the end of the day "Maleficent" is a mediocre film at best, but Angelina Jolie was born to play Maleficent and she alone makes the movie worth a look.
She is absolutely mesmerizing as the titular villain and her look, mannerisms and overall presence will entrance you and keep you locked in for the entire 97-minute run time. Every moment she's not on screen you'll say to yourself, "where's Maleficent? Bring her back."
The movie has real problems and truth be told it really misses the mark in several areas, but if you are a "Sleeping Beauty" and/or Maleficent fan, do yourself a favor and see this movie at some point just to see Jolie in a role that seems tailor-made for her.
"Maleficent" is rated PG and has a fair amount of violence that may be too much for children under the age of 8.
×
Related Links