This story is sponsored by Young Automotive Group - providing customers with value, respect and understanding.
Barring apple pie and baseball, there are few things more American than a night at the drive-in movie theater. With summer nearly here, there's no place better to hold a date night, family night or just a casual get-together with friends. While the drive-in might be an easy, no-fuss activity, a little prep can make your night one that you'll always remember.
Get there early
No one wants to miss the first 15 minutes of a movie, but you'll miss a lot more than that if you're late to the drive-in. Latecomers may get stuck behind large cars, or annoy other viewers as they drive around looking for a spot. Try to arrive at least 30 minutes before the box office opens — or even earlier if you're looking to make a run to the concession stand. Who doesn't want popcorn with their movie?
Take some entertainment
Sure, the movie is the entertainment. But arriving early might mean a little lag time. If you've ever been stuck in a car with a few bored kids, you likely won't want to repeat the experience. Pack a few games, books, tablets with TV shows or movies loaded on, a Frisbee or even a football. This way, you can keep the whole family entertained as you wait for the movie to start. Not to mention that tossing football or Frisbee might help the kids release some pent-up energy, making them nice and relaxed for the upcoming flick.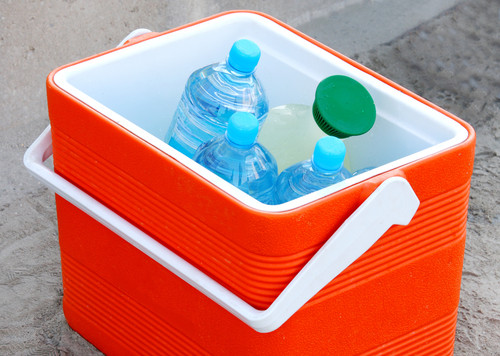 Pack the right stuff
Sure, you're headed to the drive-in, not to Grandma's house in Milwaukee. That said, you still want to be prepared. Bring whatever will make the movie more comfortable, like blankets, pillows, lawn chairs, sweatshirts and other warm clothing. Insect repellant can really come in handy on those warm summer nights outdoors, so don't skimp on the Jungle Juice. A flashlight, jumper cables and portable radio can be useful, too, since drive-ins can be notorious for depleting car batteries (and you likely don't want to spend all night at the drive-in). Drinks and snacks are also a must if you don't plan to visit the concession stand before the show.
Remember your manners
Minding your manners is as important at the drive-in as it is at mom's dinner table. The drive-in is a community experience, so try not to ruin it for others. Big trucks can be the perfect drive-in vehicles, allowing you to get cozy in the bed with a mountain of pillows and blankets. That said, it's not so much fun for those parked behind you. Avoid the front rows and consider parking off to one side to let smaller cars get closer. Once the movie begins, keep the lights out — that means headlights, brake lights and dome lights. Just as cell phone lights are distracting in a movie theater, so are your car lights at the drive-in. Lastly, the drive-in is no place for speed demons. Keep your speed very low; it can be difficult to see people watching from the ground.
This story is brought to you by Young Automotive Group. This week our featured car is the Ford F-150.
Check out other related articles sponsored by Young Automotive Group.


×