Estimated read time: 2-3 minutes
This archived news story is available only for your personal, non-commercial use. Information in the story may be outdated or superseded by additional information. Reading or replaying the story in its archived form does not constitute a republication of the story.
Jed Boal reportingA renovation that planners hope will transform Pioneer Park is nearing completion.
Over the years, the park earned a negative reputation while the neighborhood flourished.
It's still a construction zone and not welcoming right now. But when the fences come down next month, the city hopes everyone will feel comfortable here, not just the homeless and the drug dealers.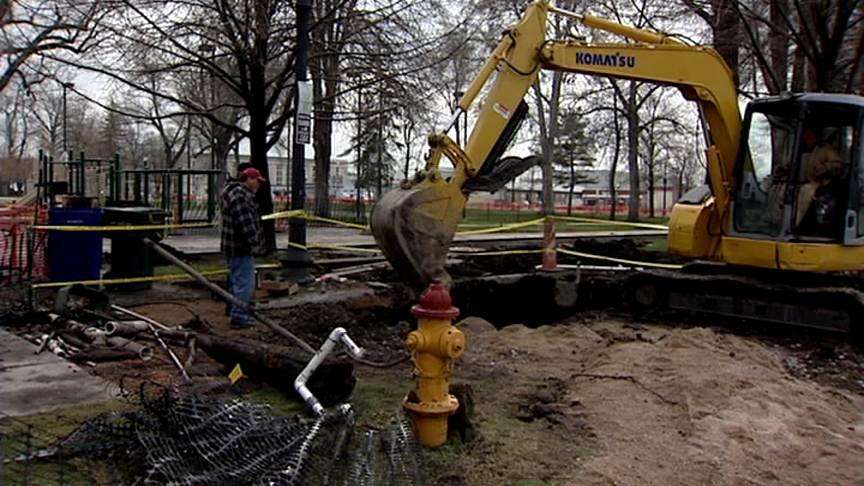 Pioneer Park rarely lacks activity. The type of activity the past few months is different.
There is lots of landscaping and light construction now and less drug dealing and hanging out among the homeless.
People we talked to are optimistic about the $1.4 million makeover. Area resident Taylor Seldin said, "The homeless have never bothered me. But, hopefully we'll get more people coming to the park and have it be more of a park than just a hang out."
The renovation is nearing completion. Concrete and crushed stone paths circle the park, and 62 new ash trees line the paths.
Crews will finish upgrades for electricity for the farmers' market and the irrigation system.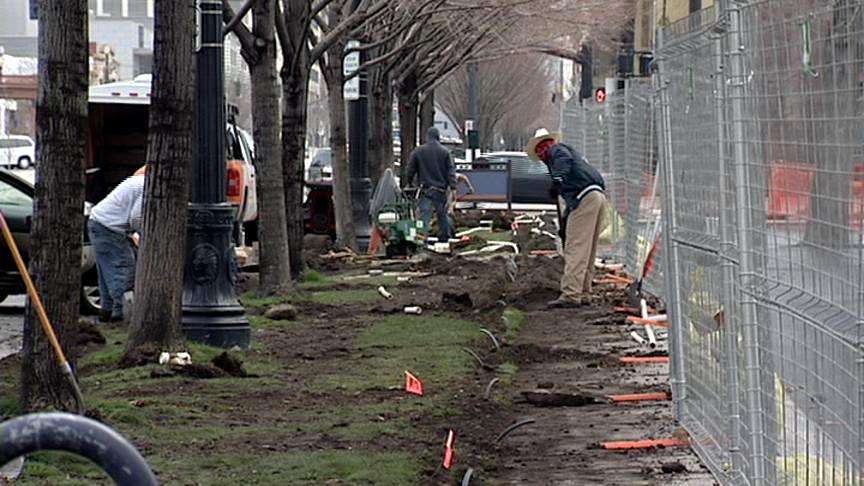 A fenced dog park in the southeast corner should attract people around the clock. Decade-long business owner Tony Caputo thinks that will get a lot of use. He'll wait and see whether other improvements make a difference. "I moved here because it's the kind of neighborhood I want to be in," Caputo said. "The park's going to be a park. It'll have nice walkways."
The neighborhood continues to buzz with new construction. More people are walking to shops and moving in.
Saturday mornings in the summer, the farmers' market draws around 8,000 shoppers.
Bill Zierle opened a sushi shop three years ago and has no regrets. He says, "It's a beautiful area, a beautiful open space at the park, beautiful condos being built. I think it's going to be really nice around here."
Planners want to start growing new grass by the first of May and bring the fences down May 30.
The Farmers' Market debuts for the summer one week after that.
E-mail: jboal@ksl.com
×
Most recent Utah stories