This archived news story is available only for your personal, non-commercial use. Information in the story may be outdated or superseded by additional information. Reading or replaying the story in its archived form does not constitute a republication of the story.
This story is sponsored by Harmons. Want to talk to us in person? Stop by your local Harmons today for fun, friendly food advice.
Every week one of the chefs from Harmons Grocery Stores will be answering your toughest culinary questions. No question is too big or too small and each week we'll award a pair of Harmons cooking school passes to one lucky viewer whose question is selected. Email your questions to askachef@harmonsgrocery.com.
This week's question comes from Clark:
I want to help my kids make their mom the best breakfast in bed this Sunday for Mother's Day. What recipes do you recommend?
As a mom one of my favorite things is when my kids bring me breakfast in bed on Mother's Day. The thought and effort they put into it is adorable, and let's face it…who doesn't want to be pampered with breakfast in bed? Here are some fun recipes for a Mother's Day breakfast she won't forget: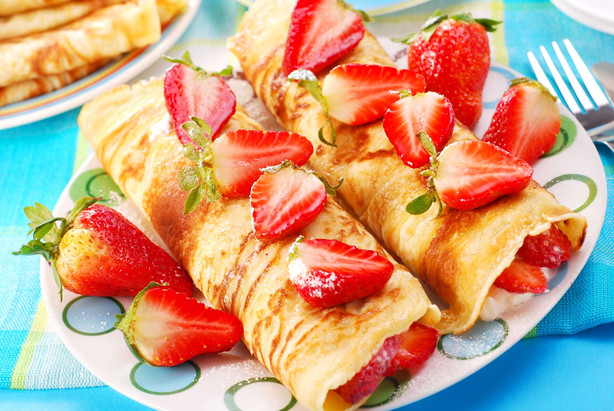 What culinary questions do you have? Let us know! Email our Harmons chefs at askachef@harmonsgrocery.com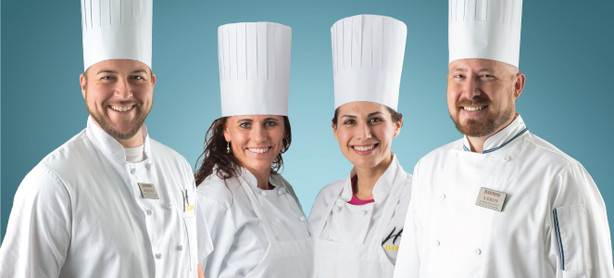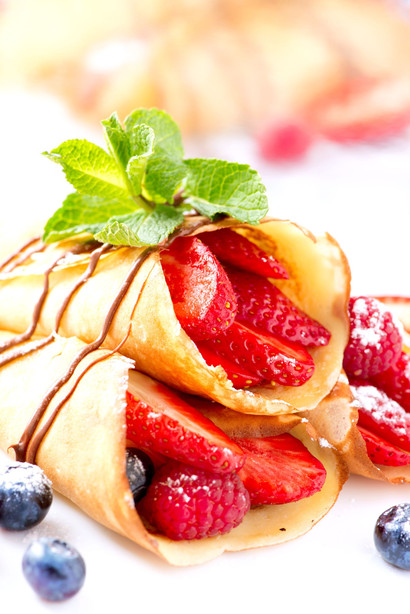 Strawberry Orange Mascarpone CrepesIngredients:
2 cups strawberries, sliced
1 cup orange slices
8 oz. Mascarpone cheese
1 ½ cup heavy cream, whipped to med stiff peek
1 Tablespoon vanilla bean paste
1/4 sugar
1 package of prepared crepes (this makes it easy for the kids!)
Mint sprigs for garnish Directions:
1. In a medium bowl combine strawberries slices, orange slices and sugar (keep some of the strawberries and oranges for garnishing). Set aside and allow to marinate.
2. Combine mascarpone and vanilla bean paste and mix until smooth.
3. Fold in ½ of the whipped cream. Then fold in strawberries and oranges.
4. Lay out prepared crepe.
5. Spoon filling onto 1/3 of crepe then roll up.
6. Place filled crepe in baking pan and repeat with all crepe shells.
7. Bake at 350 degrees for 5 minutes, just to warm slightly.
8. Serve crepes with a dollop or two of whipped cream, a strawberry, three orange slices and mint sprig.
One of the best things about crepes is that you can easily modify the recipe using her favorite fruits and fillings. Berries, bananas, chocolate, hazelnut spread…even ice cream! The options are endless.
I also love homemade hash browns. Here is a fun spin on the classic hash brown that mom will love:
Bacon and Potato Medley Hash Browns
Ingredients:
½ lb. Harmon's bacon, cut into ribbons
1 lb. tri-color potatoes
1 lb. sweet potatoes and yams
2 eggs
1 Tablespoon flour
1 shallot
3 garlic cloves
2 Tablespoons sunflower oil (if needed)
Salt and pepper to taste
Dollop of crème fresh or sour cream and minced chives to garnish Directions:
1. Peel potatoes and shred with food processor or grater.
2. Shred shallot and garlic.
3. Combine potatoes, shallot, garlic, eggs and flour in a bowl and season with salt and pepper. Don't over mix.
4. In large skillet cook bacon ribbons until they start to get crispy.
5. Remove from pan leaving bacon bits and oil in pan.
6. Fold bacon into potato mixture.
7. Heat skillet back up to medium heat, adjust oil so that it coats the bottom of the pan.
8. Add bacon potato mixture to cover surface of pan. Careful not to over load.
9. Cook for 4-5 minutes or until brown and crisp.
10. Flip and cook other side (approximately 3 minutes).
11. Turn out onto cutting board and slice like pizza.
12. Serve with dollop of crème fresh and sprinkle with chives.
Don't forget that Harmons is one of the best places to get flowers for your mom for Mother's Day. From roses to tulips and daisies to lilies - they'll be sure to help you find exactly what you need. Order by 1:00 p.m. Friday for guaranteed Saturday delivery, or stop by any of our floral departments to pick up a stunning bouquet. If flowers aren't her thing, pick up a gift card for one of our cooking school classes!
You can also bring the kids by any of our 16 locations on Saturday, May 10th for cake and card decorating! From 9 a.m. - 5 p.m. kids will be able to make a unique 5 x 7 card for mom and decorate a mini cake just for her.
Happy Mother's Day!
Check out other Ask a Harmons Chef articles here
×