This archived news story is available only for your personal, non-commercial use. Information in the story may be outdated or superseded by additional information. Reading or replaying the story in its archived form does not constitute a republication of the story.
SALT LAKE CITY — Utah may be best known for having the "greatest snow on Earth" and numerous outdoor adventure recreation opportunities, but a new study indicates the state's golf industry is also a big economic driver in the Beehive State.
According to the study commissioned by the Golf Alliance for Utah, the sport generated $805.6 million in overall economic impact in the state in 2012, supporting more than 9,600 jobs and more than $250 million in wage income.
The report also said Utah golf's footprint is comparable to the local ski industry, citing 250,000 participants and producing more economic value than all of the professional spectator sports in the state combined.
The study, conducted by California-based Stanford Research Institute, was released during a news conference Monday at the state Capitol.
Calling golf a key contributor to the state's economic vitality, the report said the amount of direct impact in 2012 was $399.2 million — greater than that of industries such as chemical manufacturing, medical devices, or fitness and recreational sports centers. It also helps to bolster Utah's tourism industry outside of the ski season, the study cited.
Statewide, Utah has 120 public and private golf courses.
Despite the numerous positive attributes, the golf industry has endured some criticism as well, particularly relating to the costly upkeep and maintenance of public courses. Critics argue most public courses are subsidized with tax dollars to make up losses from everyday operations.
The Utah Division of Parks and Recreation reported that the four state park courses — Green River, Palisade, Soldier Hollow and Wasatch Mountain — lost revenue in fiscal year 2013, mirroring a national trend in which consumer spending on golf is down but operational expenses are rapidly rising. In Utah, golf play has remained flat since 2009, yet the total revenue of the four golf courses has declined 4 percent.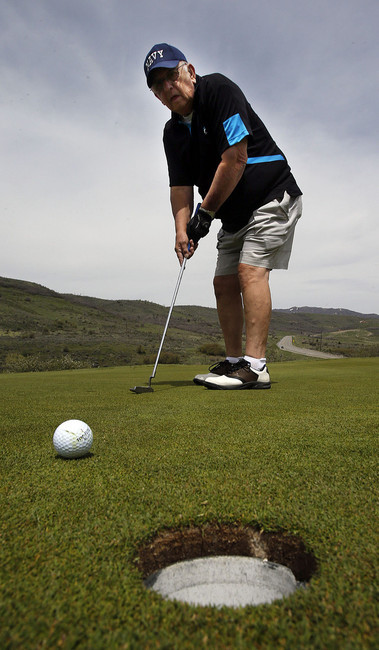 The losses for the four golf courses total $1 million, but part of that includes annual bond payments that must be made for Soldier Hollow and Wasatch Mountain. Wasatch will be paid off in 2017, but Soldier Hollow still has 10 years to go before the debt is retired.
The division has been in the fiscal crosshairs of Utah lawmakers since a 2011 audit by the Office of Legislative Auditor General found that few of its 43 parks in general and only one of its golf courses made enough money to be self-sustaining.
The widest range of profit and loss per visitor was found at the golf courses, with the audit pointing out that Green River Golf Course required a subsidy of $43 per nine-hole round of golf played. Several parks were recommended for closure, and auditors said golf courses in particular should be an option for privatization.
Salt Lake City and Salt Lake County face similar fiscal challenges in operating their 14 combined municipal courses. But advocates say the short-term pros outweigh the cons, and figuring out a strategy to maintain affordability while limiting losses will be key moving forward.
"You have to be competitive (price-wise) to get people and families to play," said Jeff Beaudry, spokesman for the Utah Golf Association. "Just like any other public amenity, you have to amortize it over the entire useful life of it. If a golf courses loses money this year, maybe five years down the road it will turn the corner and make money."
Contributing: Amy Joi O'Donoghue
×
Photos
Related Stories