This archived news story is available only for your personal, non-commercial use. Information in the story may be outdated or superseded by additional information. Reading or replaying the story in its archived form does not constitute a republication of the story.
DEER CREEK RESERVOIR — The request for a roadside memorial to be installed at the site where hundreds of turkeys died in a crash was denied by the Utah Department of Transportation Friday.
Amy Meyer, a Salt Lake City resident, sent a request to erect the memorial on behalf of People for Ethical Treatment of Animals Wednesday. The response from UDOT, which is addressed to Meyer, was written by region director TeriAnne Newell.
"I reviewed your request for a memorial sign on SR-189 near Deer Creek Reservoir," Newell wrote. "This request does not meet the policy standards for roadside memorial signs and UDOT will not make an exception to the policy in this case."
Current UDOT policy states the purpose of roadside memorials is to "provide an opportunity to recognize the needs of grieving families and friends in a way that is consistent with motorist safety and the department's operations." The memorials are also supposed to serve the purpose of reminding motorists to drive safely, according to UDOT.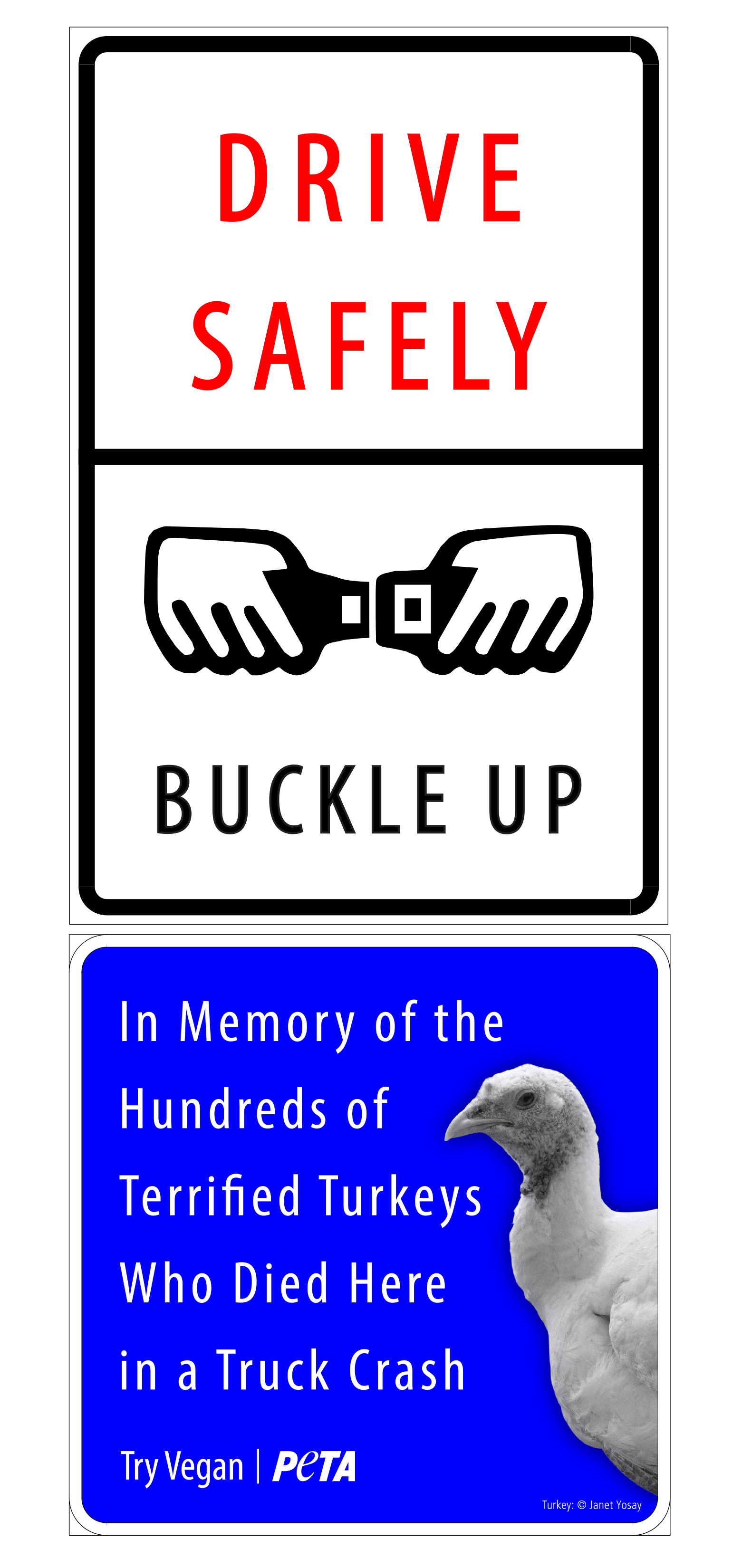 Memorial safety signs are only installed after the department reaches a written agreement with the family of the person who died, but in her request to UDOT Meyers said this condition should be overlooked because turkeys in a factory-farming industry have no living relatives.
"The memorial will cut down on future accidents and make the roads safer for everyone by reminding tractor-trailer drivers of their responsibility to the thousands of animals they haul every year as well as to the motorists whose lives are endangered when a (truck) crashes," Meyers wrote in the request.
"It will also let commuters know that the best way to prevent these tragedies is to go vegan, sparing turkeys from spending their entire short lives mired in waste on factory farms and then being crammed into trucks for a terrifying trip to the slaughterhouse."
The request from PETA to create a memorial came after a truck carrying 720 live turkeys crashed April 24. Only around two dozen of the turkeys survived.
PETA campaigners have recently made similar requests for roadside memorials in New York and Iowa.
×
Photos
Related Stories