This archived news story is available only for your personal, non-commercial use. Information in the story may be outdated or superseded by additional information. Reading or replaying the story in its archived form does not constitute a republication of the story.
This story is sponsored by Young Automotive - providing customers with value, respect and understanding.
Spring is finally here, which means warmer weather and lots of chores. If washing your car in the snow didn't happen as often as you would've liked, don't fret. These cleaning tips will have it sparkling in no time!
If the wet and muddy winter months left the interior of your vehicle looking less-than-desirable, try the following (rather unconventional) uses of these inexpensive and easy-to-find products:
Use Resolve or a similar product to remove tough stains from fabric upholstery.
Use Armor All to freshen up leather, vinyl or plastic upholstery. If Armor All feels too greasy for you, try Meguiar's protectant.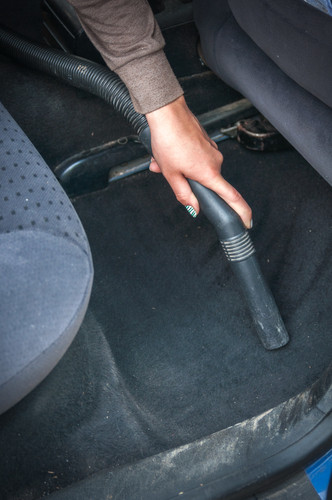 Use edge foam tips from your local craft store, cotton swabs or detail brushes for those hard-to-reach places like inside air vents and between stereo control buttons. Put a vacuum hose next to your vents to suck up the dust that comes out.
Speaking of vacuuming. Take a stiff brush to your carpets before vacuuming them off. This will help loosen any material that shouldn't be there in the first place.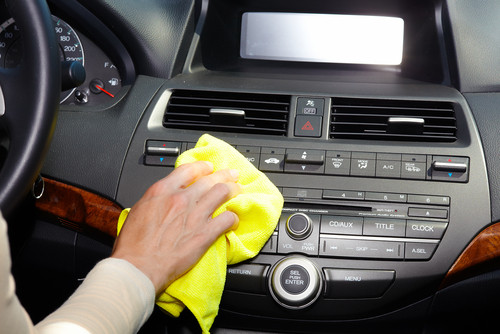 Use microfiber or another soft cloth when wiping down the inside of your car to avoid scratching delicate surfaces. The automotive section of your local retail store generally carries several options.
Utah winters can leave harmful salt deposits underneath your car. Spend a few extra dollars for the undercarriage power wash at your local carwash, or spray the bottom of your vehicle with a hose at home.
Put a plastic cereal container in your car to use as a trash can. It's a simple way to collect pesky debris so you don't end up stashing them in your doors, center console, or on the floor of your vehicle. This will save you vacuum and scrubbing time in the future.
Don't just organize trash. Organize change/coins in your car by repurposing a small metal mints can that you can store in the center console. That way, your change stays in one spot and out of site.
Check your wiper blades. Experts advise that you change them every fall and spring. The spring change is particularly important, because they get quite a workout during the snowy winter months.
If you've got hard water or salt residue built up in hefty amounts, use vinegar to clean those areas. Oh, and don't forget the plastic gloves and nose plug.
Get rid of tobacco or smoke smells using non-smoke aerosols. Lightly spray your dash, seats, carpet and fabrics from about 12 inches away. For a deep clean, use the rest of the can by spraying it into the vehicle's heating system. This won't harm your vehicle but it will make it smell like the product for a few days. Leave the windows up for an hour or two before trying to air out the new smell.
Kill off mold and mildew by flushing your AC unit with foam cleaner. To see detailed instructions on how to do this, click here and scroll to photo 10.
If you really want to pamper your car, you can take it to Young Detail in Layton for a thorough cleaning. Visit youngdetail.com.
If you're ready to try something new or trade in your car, consider the 2015 Chevy Tahoe that has the towing power you need to pull the toys or a trailer so you can do spring cleaning at your house. Be sure to use these tips to keep it clean.
Check out other related articles sponsored by Young Automotive Group.
×