Estimated read time: 3-4 minutes
This archived news story is available only for your personal, non-commercial use. Information in the story may be outdated or superseded by additional information. Reading or replaying the story in its archived form does not constitute a republication of the story.
This story is sponsored by Get Away Today. We have helped more than 2 million people enjoy vacations to Disneyland® and beyond. Visit us online or call our Disney Experts for fun, friendly travel advice and great deals.
There are few things as exciting as gathering the family together when you know your final destination is the Happiest Place on Earth. However, after some time on the road, the "Are we there yets?" begin.
With four kids, we're always looking for ways to keep our kids entertained and well behaved on long road trips. We've put together some of our best ideas that have helped keep our kids happy on the way to Disneyland:
Don't skip the essentials.
A smooth road trip is a happy road trip. Make sure your car is in top shape before hitting the road. Refill fluids, check the tires and replace wiper blades if necessary. Also, be sure you have your phone and charger. We've compiled a checklist of our road trip musts. Check it out here.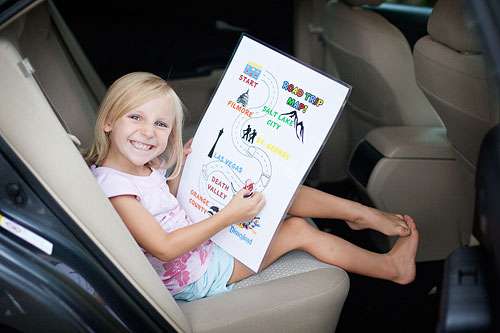 Make a game of it!Print off our kid friendly road trip map with some of the most recognizable landmarks along your route to the Disneyland Resort. The map has a car cut-out so the kids can track your progress and corresponding cards with trivia facts and conversation starting questions. It is great to get the kids involved and it's fun talking as a family. You can download a copy of the map here.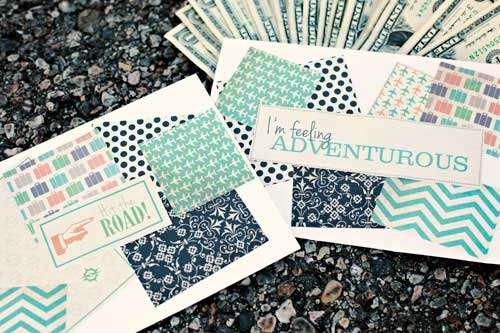 Reward good behavior – and save on souvenirsGive each of your children an envelope containing their vacation souvenir money at the beginning of your trip in $1 bills. The trick is that your kids get to keep all of the envelop contents if they get along and respect each other's space. If the kids start to bicker, they have to return a dollar. Allow your kids to earn money back by good behavior so they can arrive with full envelopes. By giving them their own souvenir money, they also learn a little bit about budgeting on vacation.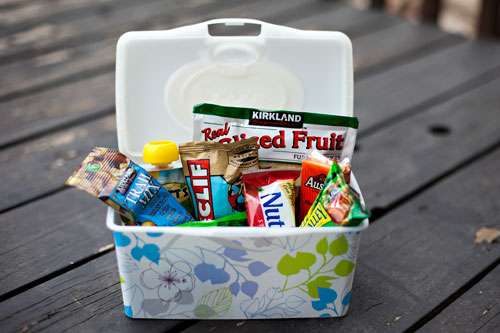 Happy kids are healthy kidsWe try to skip the gas station junk food as much as possible. By keeping healthy snacks in convenient packaging, kids just feel better. We like to pack granola bars, fruit snacks, peanut butter, string cheese and carrot sticks. We repurpose an empty wipes container and pack it with snacks for each traveler so they have their own snack box. It's a good size and you're not always passing bags of food back and forth.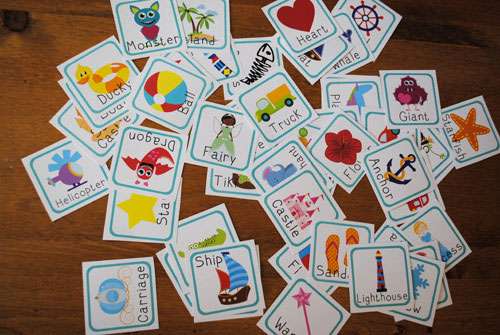 Keep the conversation going with fun Story Cards.In the age of tablets, smart phones and DVD players, it's nice to talk to each other… in person! Each person picks four random cards and makes up a story that ties them all together. Each traveler takes a turn. We put together these Story Cards that can be printed and fit inside a Ziploc bag for an easy road trip game. Get a free download here.
I hope these tips make your road trip to the Happiest Place on Earth a little happier! Book your Disneyland vacation online and visit our blog for more Disneyland vacation tips. Also, leave a comment with your road trip travel tips. We'd love to hear what works best for your family.
Jennifer Dunyon is the Vice President of Communications for Get Away Today. Get Away Today is the leading travel provider to Southern California. They specialize in Disneyland Resort vacations and are true Disney Experts! Their staff visits the Disneyland Resort each year numerous times to give you the best travel tips. They also guarantee the best price on your next family vacation.
×
Most recent Utah stories