This story is sponsored by Harmons. Want to talk to us in person? Stop by your local Harmons today for fun, friendly food advice.
Every week one of the chefs from Harmons Grocery Stores will be answering your toughest culinary questions. No question is too big or too small and each week we'll award a pair of Harmons cooking school passes to one lucky viewer whose question is selected. Email your questions to askachef@harmonsgrocery.com.
This week's question comes from Brittney:
"I love to make breakfast and brunch with my family on weekends, but they are starting to get tired of pancakes and waffles. Do you have a fun breakfast recipe you can share?"
Making a big breakfast on weekends is a wonderful tradition that many families share. From waffles and pancakes to omelets and eggs benedict, the options are endless. Try mixing it up this week with a unique spin on French toast: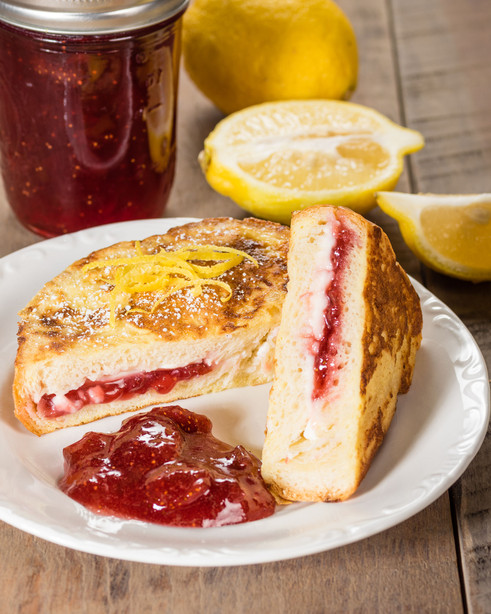 What culinary questions do you have? Let us know! Email our Harmons chefs at askachef@harmonsgrocery.com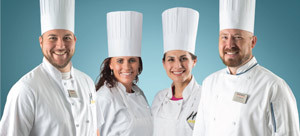 Berry and Mascarpone Stuffed French Toast (Serves 6)
Ingredients:
1 loaf Harmons artisan challah bread cut into 2-inch slices
3 Tablespoons Bear Lake Raspberry Jam (a fantastic Utah product, available at Harmons)
1/2 cup fresh strawberries, sliced thin
1 teaspoon sugar
1/2 cup mascarpone cheese
4 whole eggs
1 tablespoon cinnamon
1 1/2 cups whole milk
2 tablespoons butter
Directions:
1. Cut loaf of bread into 6-two inch slices.
2. Use a paring knife to make a slit in the bottom of each piece to create a pocket for stuffing.
3. Toss sliced strawberries in sugar and set aside.
4. In a separate bowl, mix together the mascarpone cheese and raspberry jam until well blended. Add sugared strawberries to mixture.
5. In a large bowl or pie dish, mix together the milk, eggs and cinnamon until well blended.
6. Now it's time to start stuffing your French toast! Place 1 to 2 tablespoons of filling into each slit or pocket of each bread slice. Place on a plate or cookie sheet aside. Repeat steps until all pieces of bread are stuffed.
7. Dip each piece of stuffed bread into the milk and egg mixture, making sure all sides are covered in the batter.
8. Once all pieces are dipped, heat butter in skillet over medium heat.
9. When butter is melted, place bread into pan and cook until golden brown.
10. Flip toast and cook until all sides are golden.
Serve your stuffed French toast with butter and maple syrup. Your family will be thrilled with this new twist on a breakfast classic!
Want to take a break from the kitchen? Let us do the work and join us for breakfast with the Easter Bunny at Harmons Station Park on April 19. For only $5 your family will enjoy a hearty breakfast featuring French toast and have photo opportunities with the Easter Bunny and Miss Utah.
Sign up today – this event will sell out and is one you don't want to miss!
Check out other Ask a Harmons Chef articles here.
×